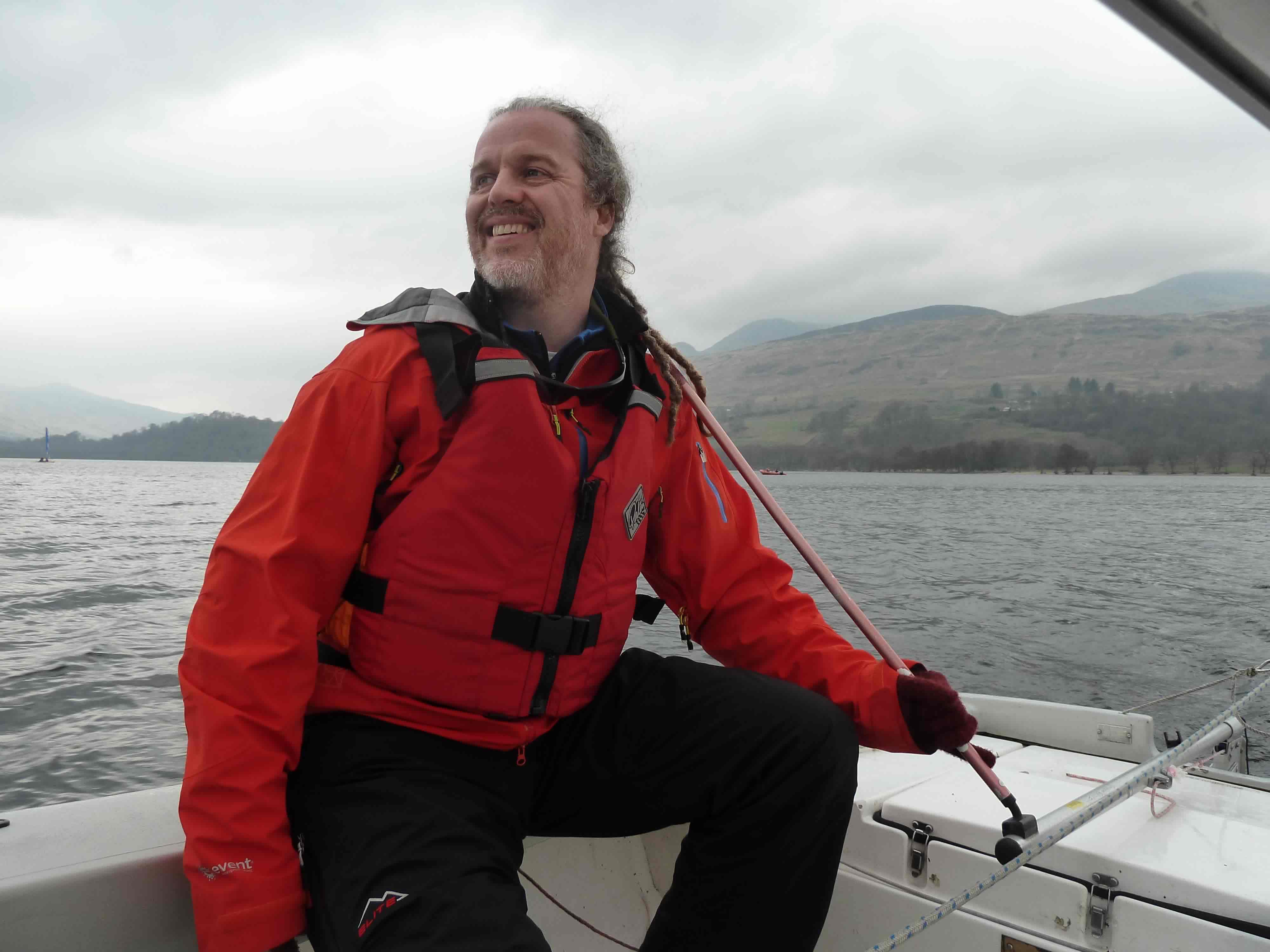 Simon at the helm
Sunday morning
Our second day at Firbush looked a lot more dramatic. The sun was hiding behind the cloud and Loch Tay was dark. It seemed wonderfully sinister.
There was rain forecast, but it never materialised.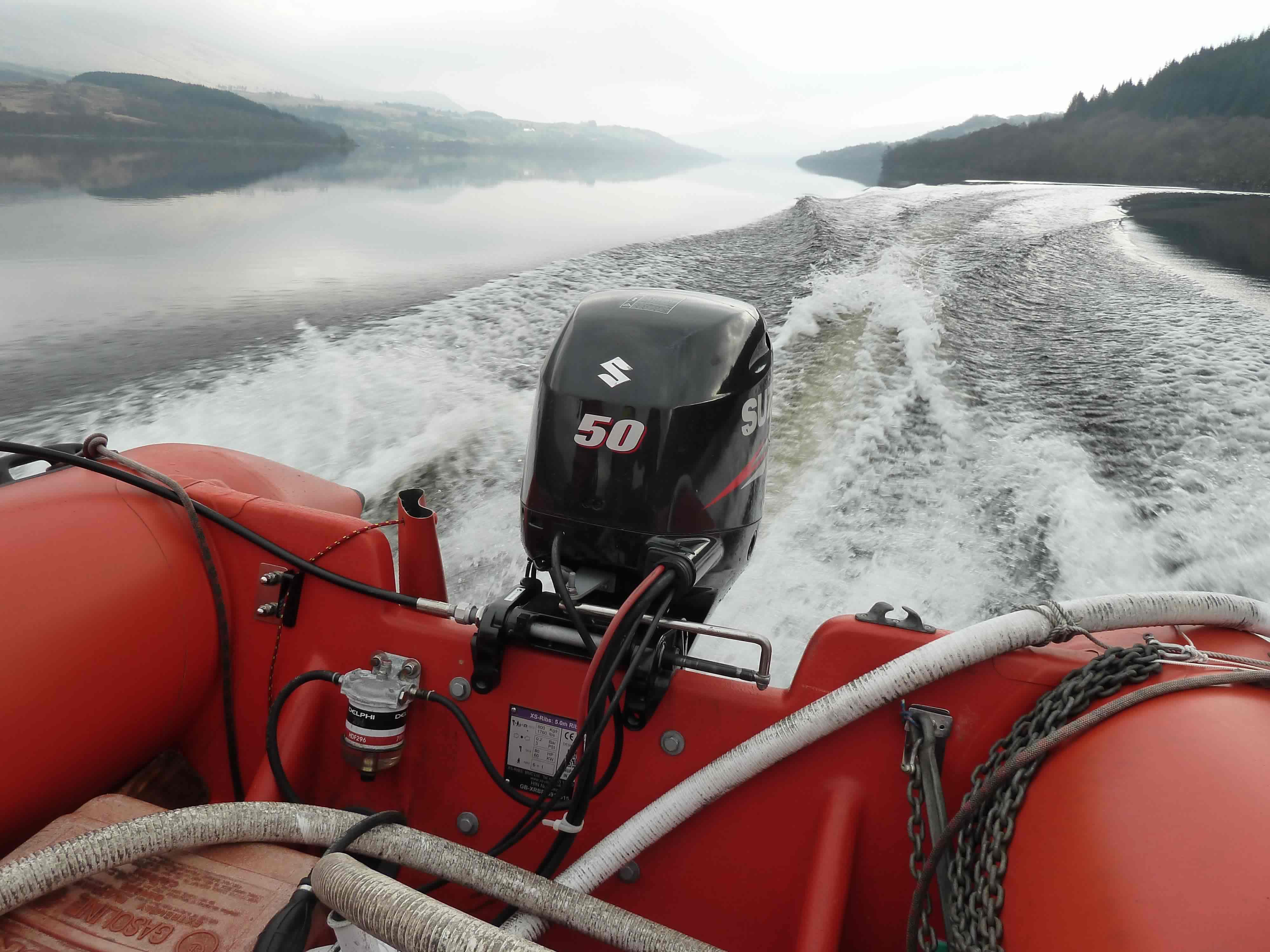 10.11 – On the speedboat to the wayfarer
After breakfast we again gathered in the sitting-room for the morning's activities. Simon, myself and A decided to try the wayfarer.
Many of the students took the canoes. Others went on the catamarans, and a few got on the bikes.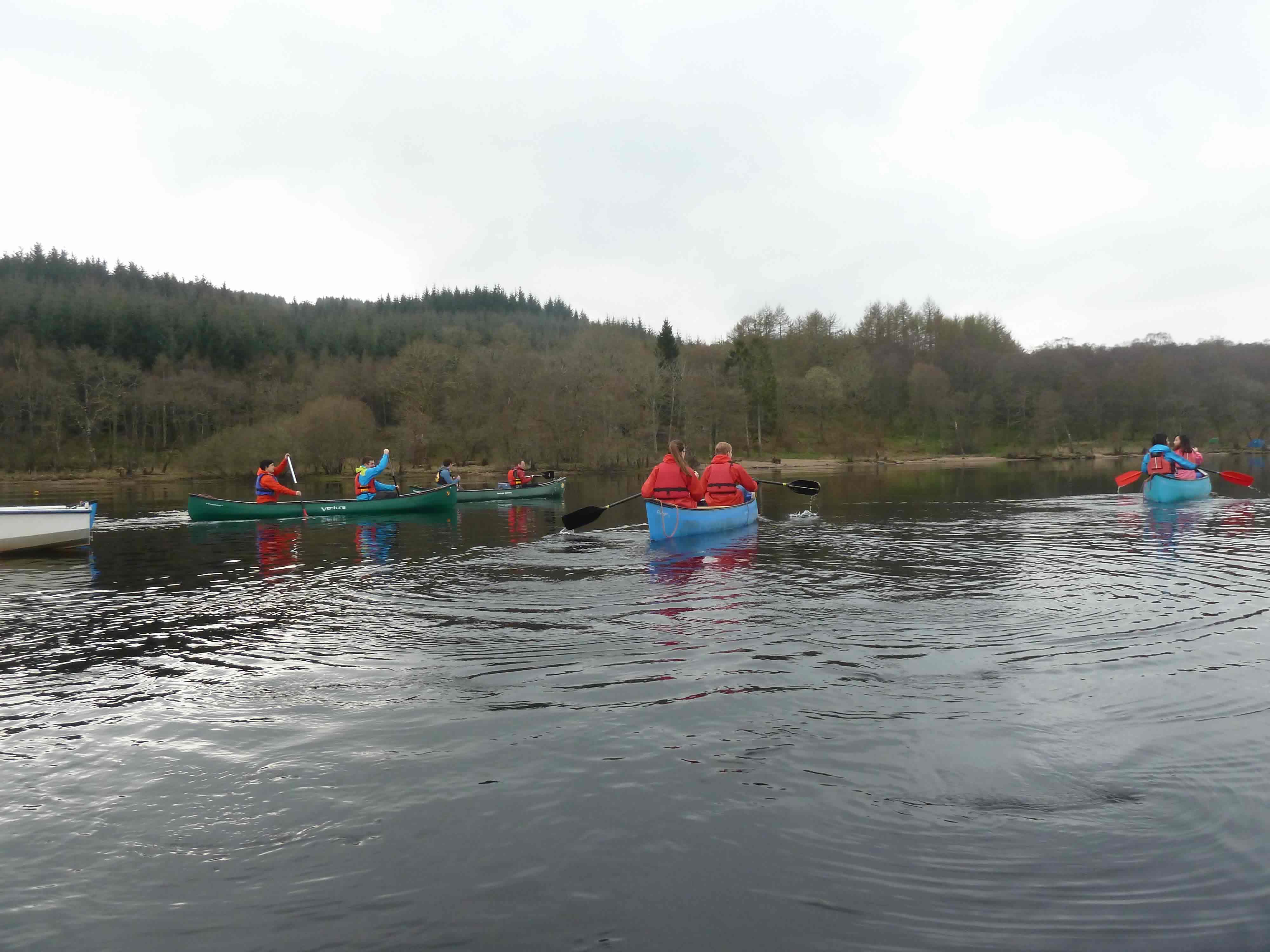 10.13 – Canoeing with no wind
I once again put on my wetsuit. It was then I realised that the day before I'd been wearing it not only backwards, but also inside out. No wonder I felt apish.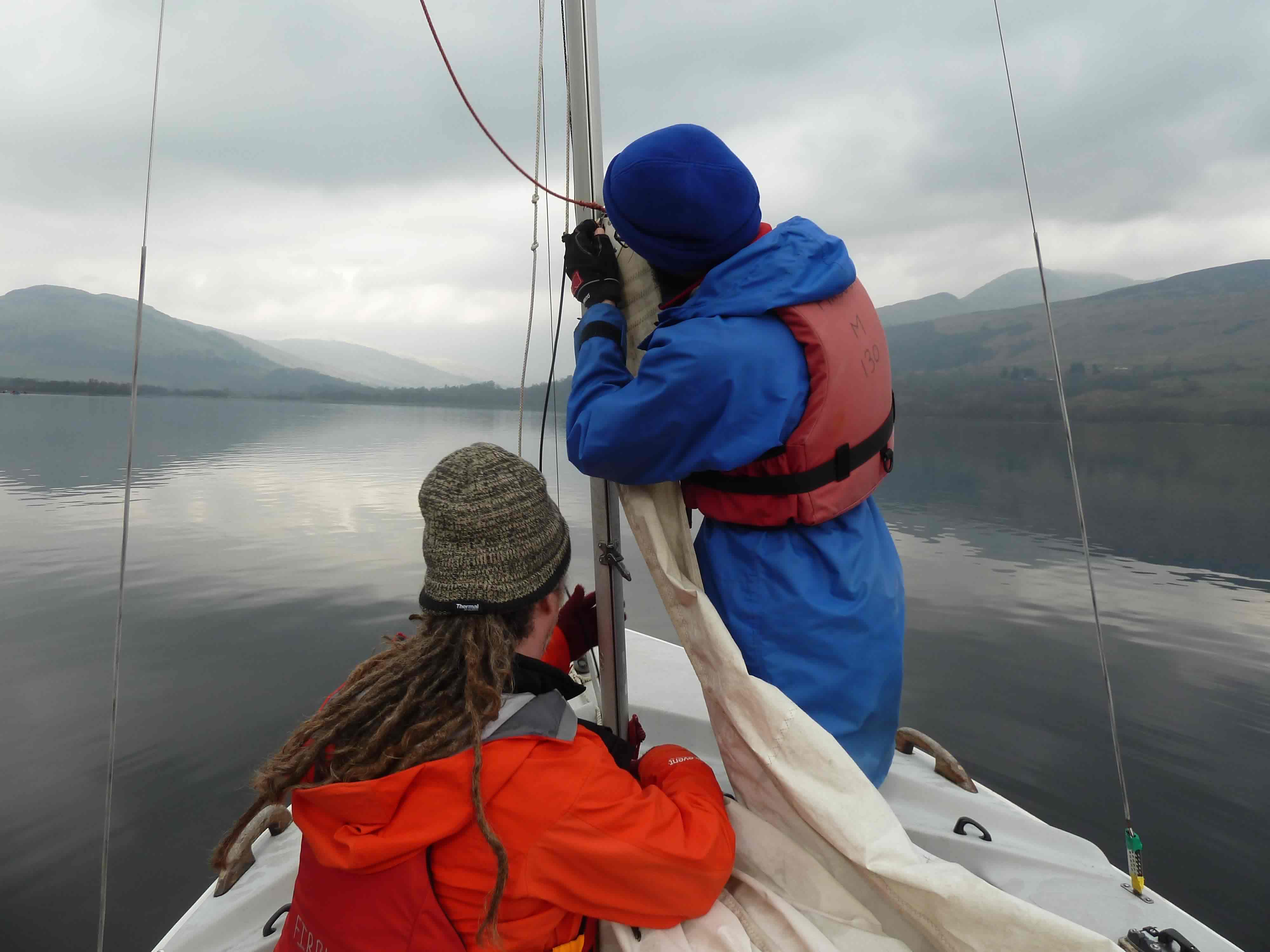 10.21 – Getting ready to sail
There was no wind when we set off, but we were hopeful.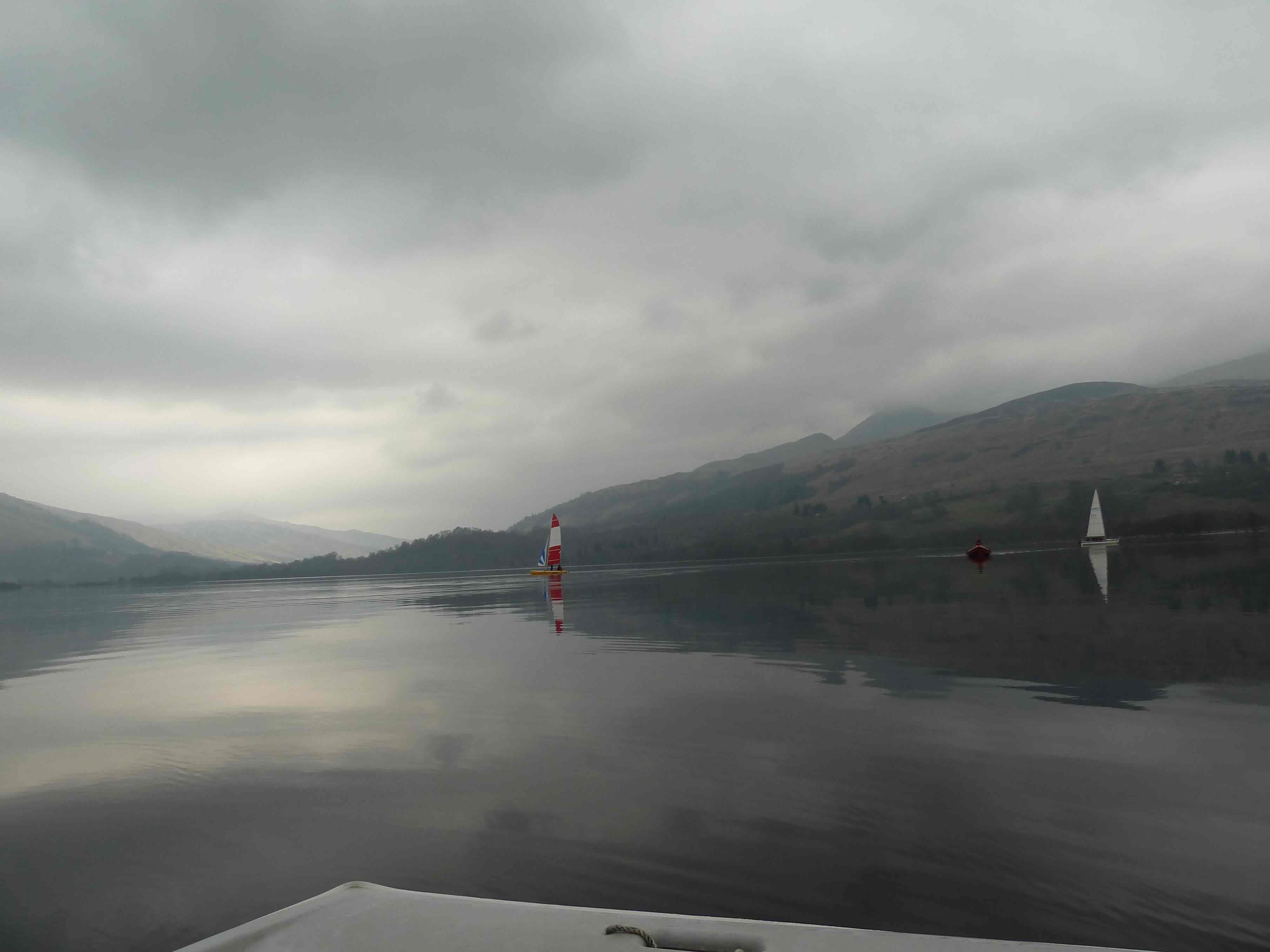 10.54 – The catamaran and the other wayfarer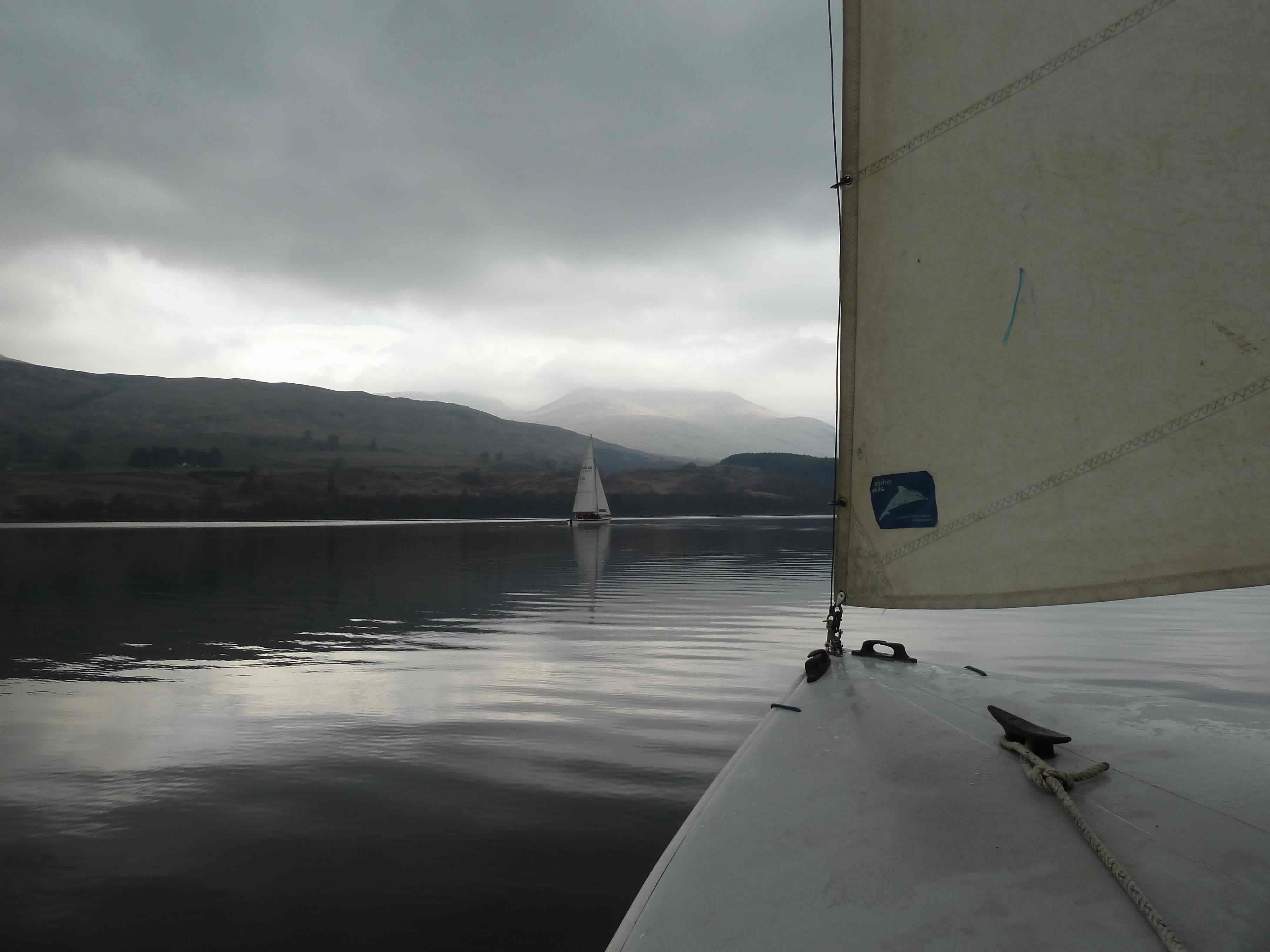 11.05 – Loch Tay looking dramatic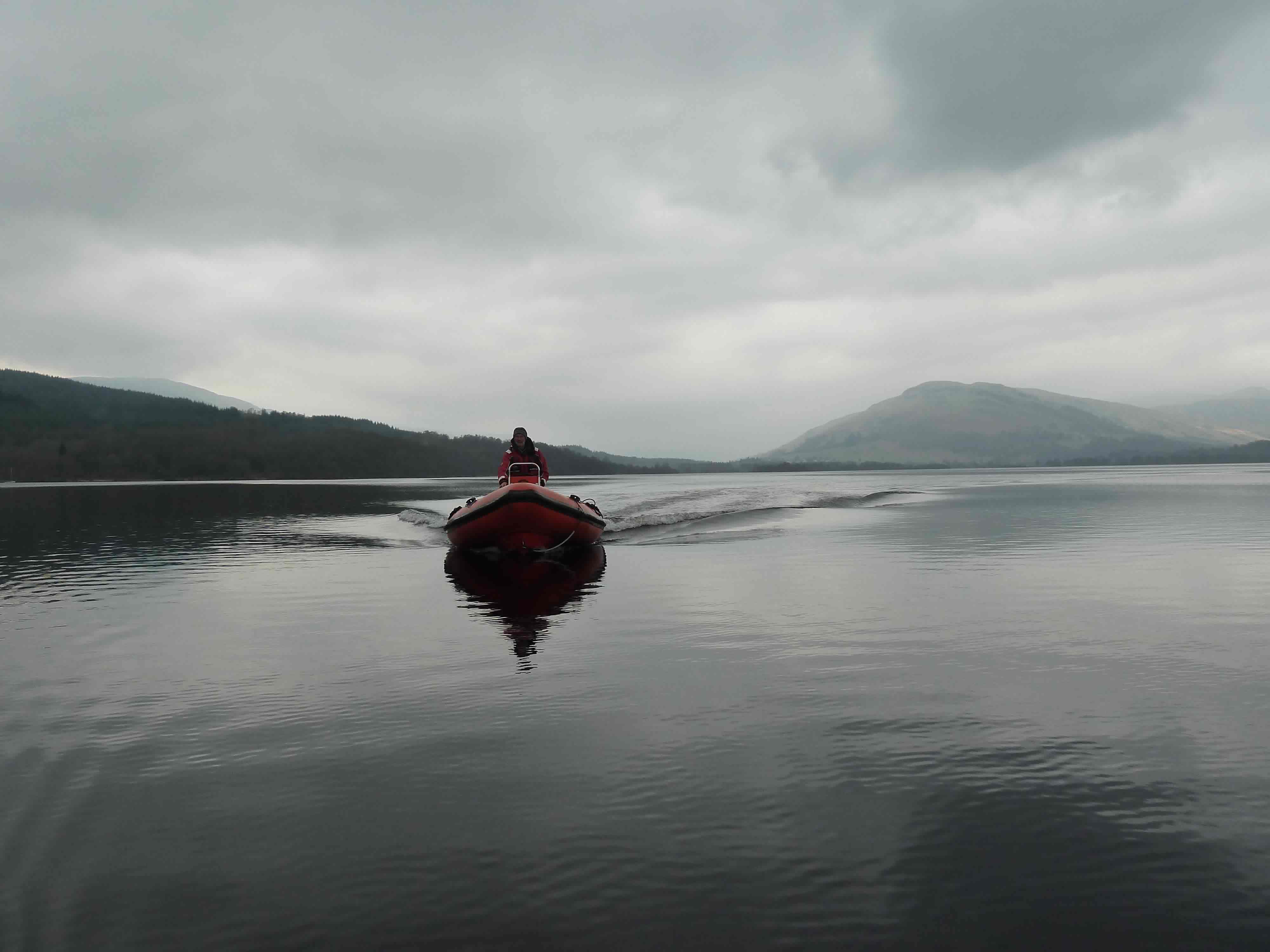 11.06 – Our instructor approaching fast
Our patience soon paid off and we were able to go back and forth a few times, quite fast.
A and I weren't as good as Simon at the helm, so the instructor started calling him Captain.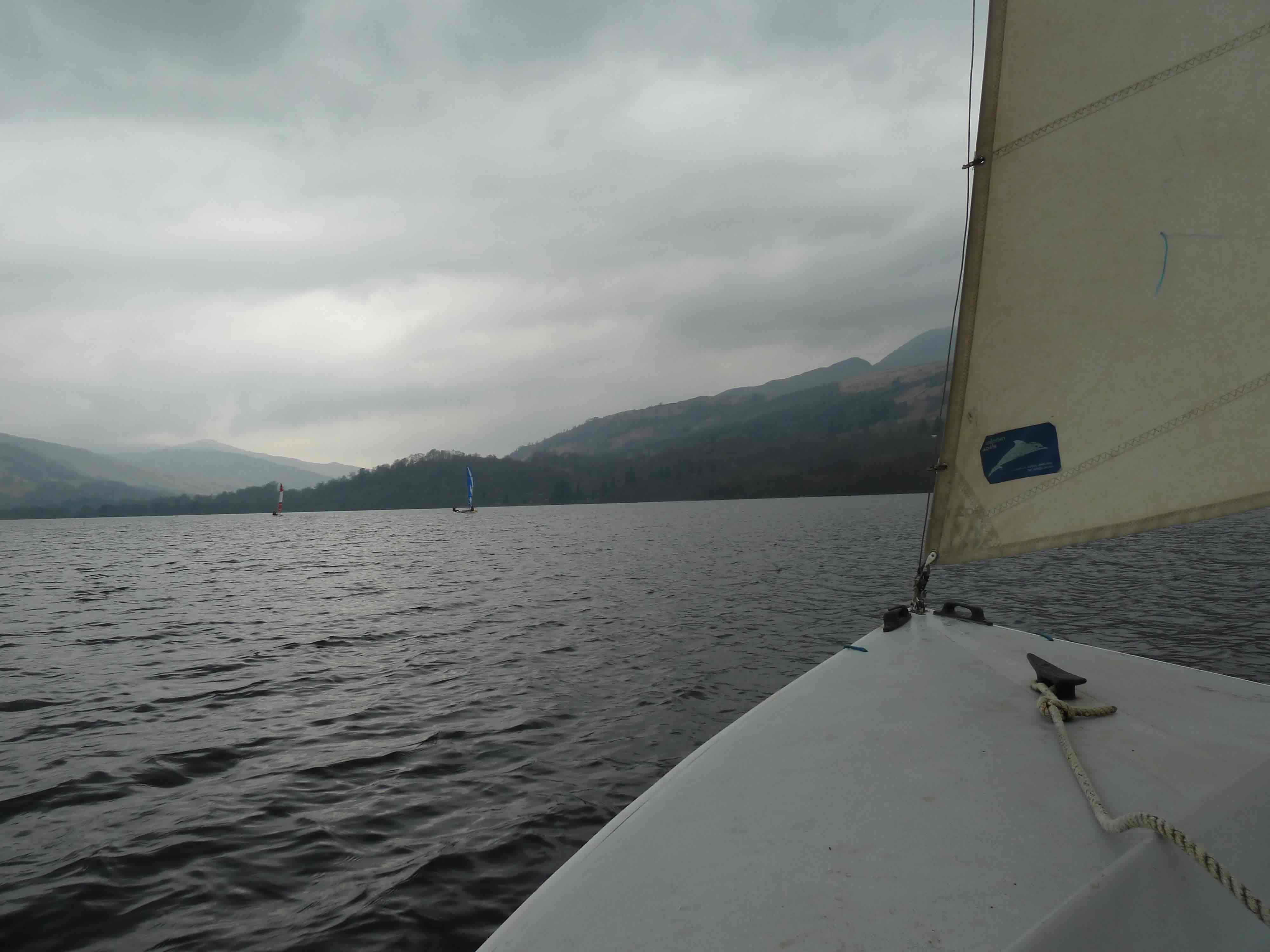 11.26 – Wind picking up
Sailing the wayfarer isn't as easy as the catamaran, but we had a great instructor.
He came to our boat a few times, and showed us new tricks every time.
After we learnt about the centreboard, we got more adventurous. It was then that we started tilting and nearly managed to go overboard.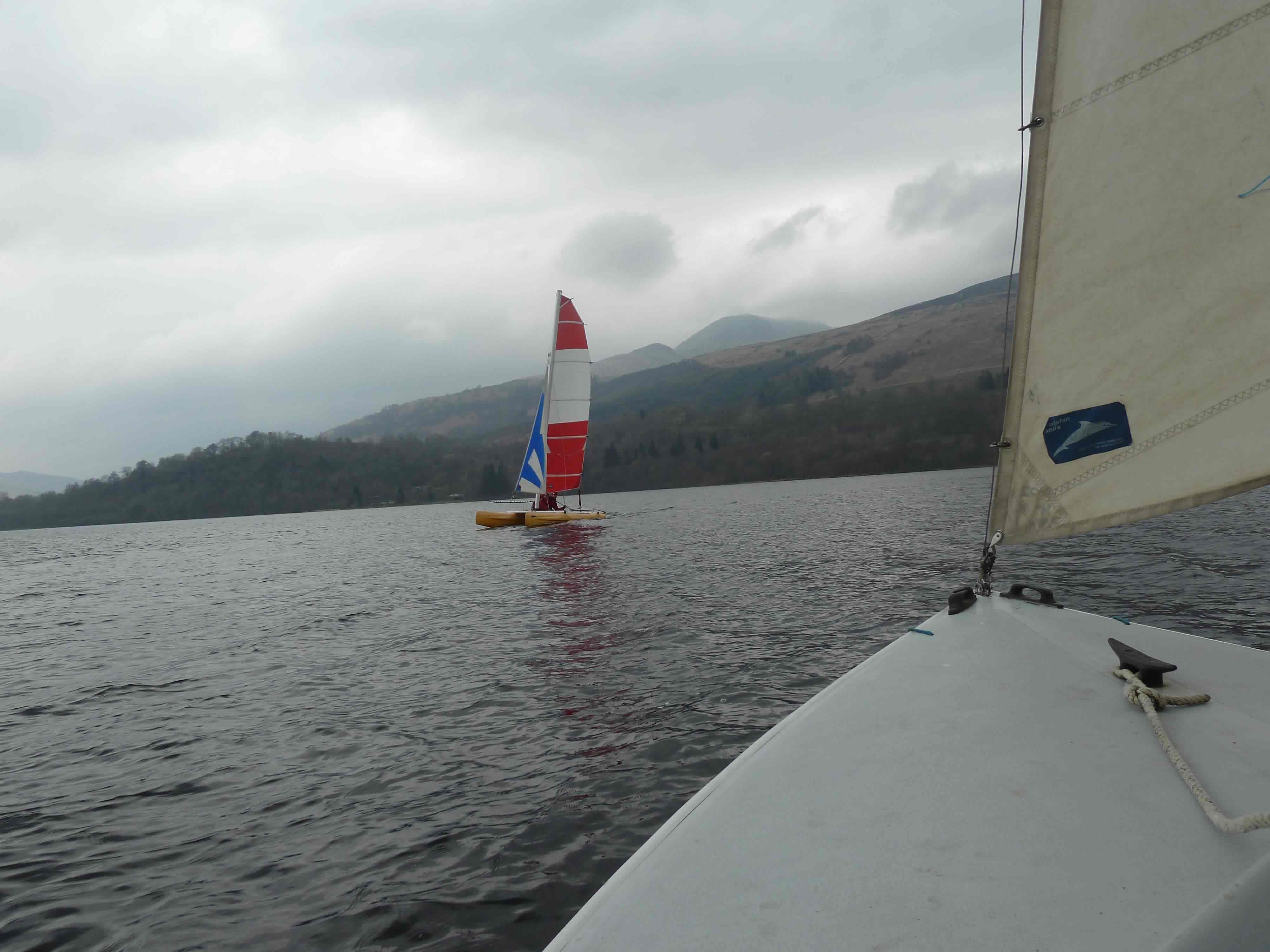 11.39 – Aiming for a point on the land, sort of
Captain King was the only one who seemed able to cope with multitasking on the wayfarer.
Being at the helm, checking the centreboard and releasing the ropes all at once take a few pairs of eyes, and I've only got one.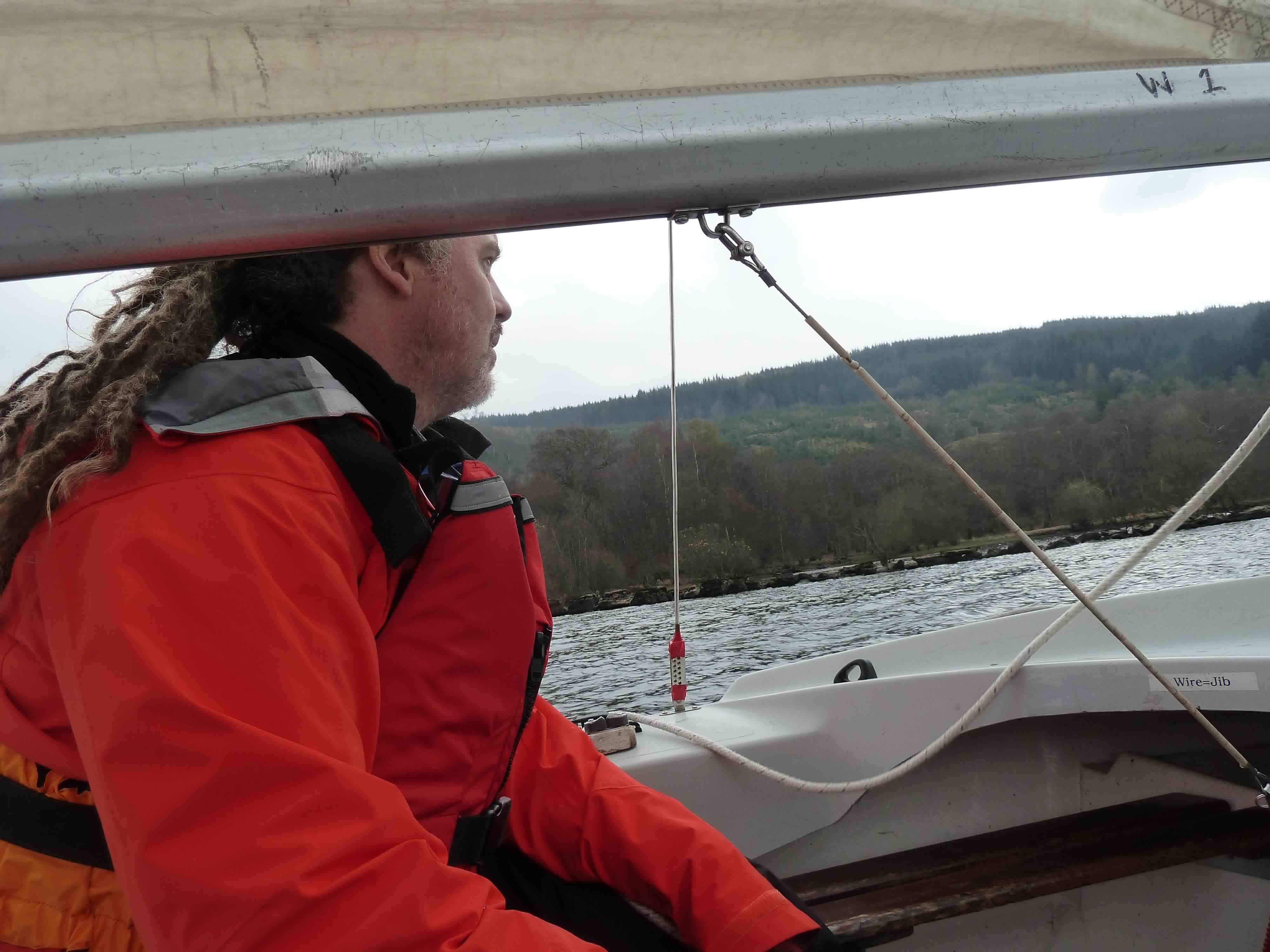 12.12 – Life without worries
In the end, I learnt to do and undo the ropes when changing directions. If you don't think about it too much, it's quite simple.
A couple of hours after we set off, we parked safely and got back to the harbour on the speedboat.
Between the wetsuit and the speedboat I felt like a Bond girl.
Everyone got back safely. It was too chilly to sit on the grass, so we had lunch indoors.
Sunday afternoon
This time some of the students took the road bikes, others went windsurfing, three took a catamaran, and a bunch of us had a go at orienteering.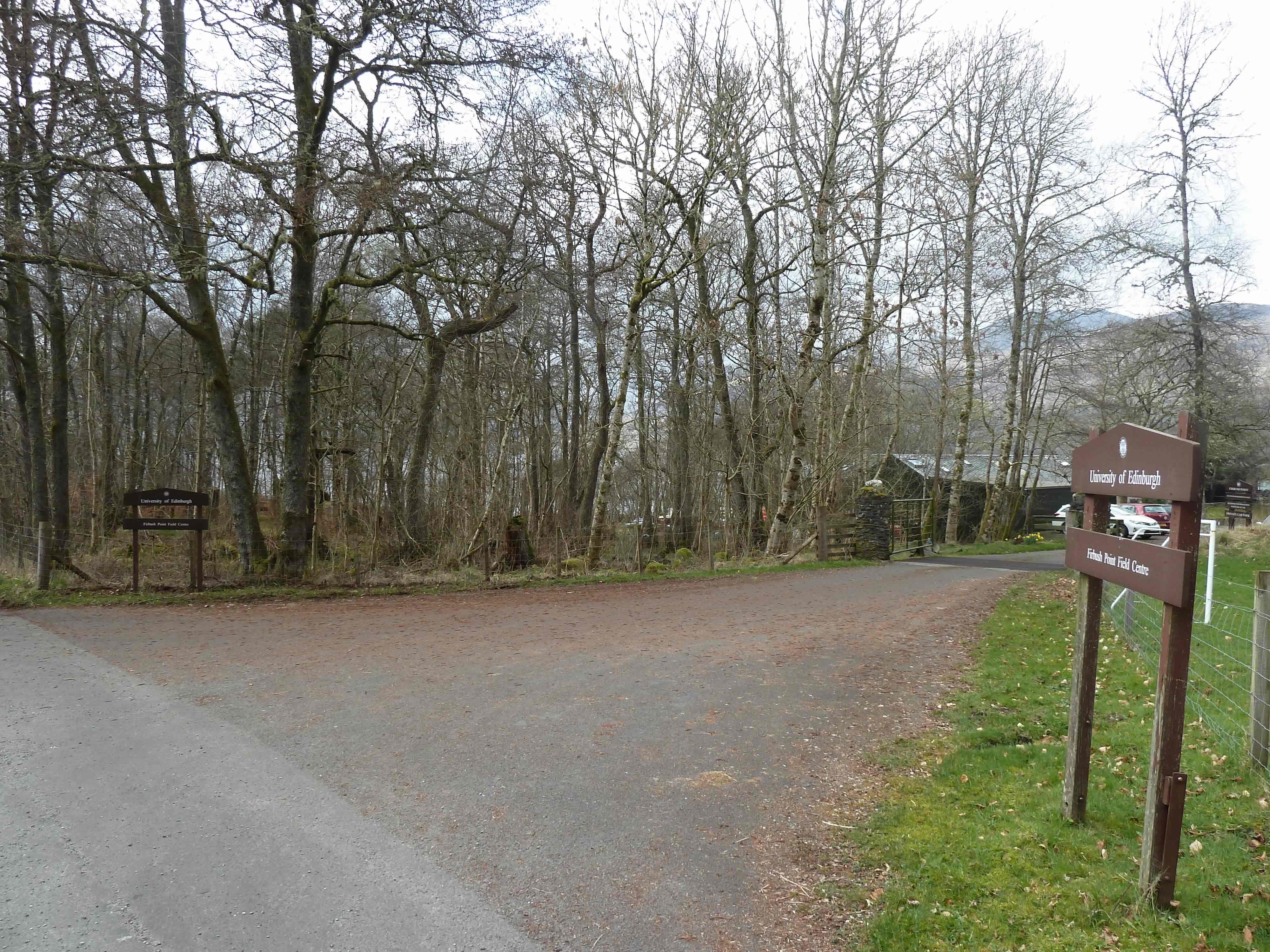 14.09 – Entrance to Firbush Point
Loch Tay looked gorgeous from the road.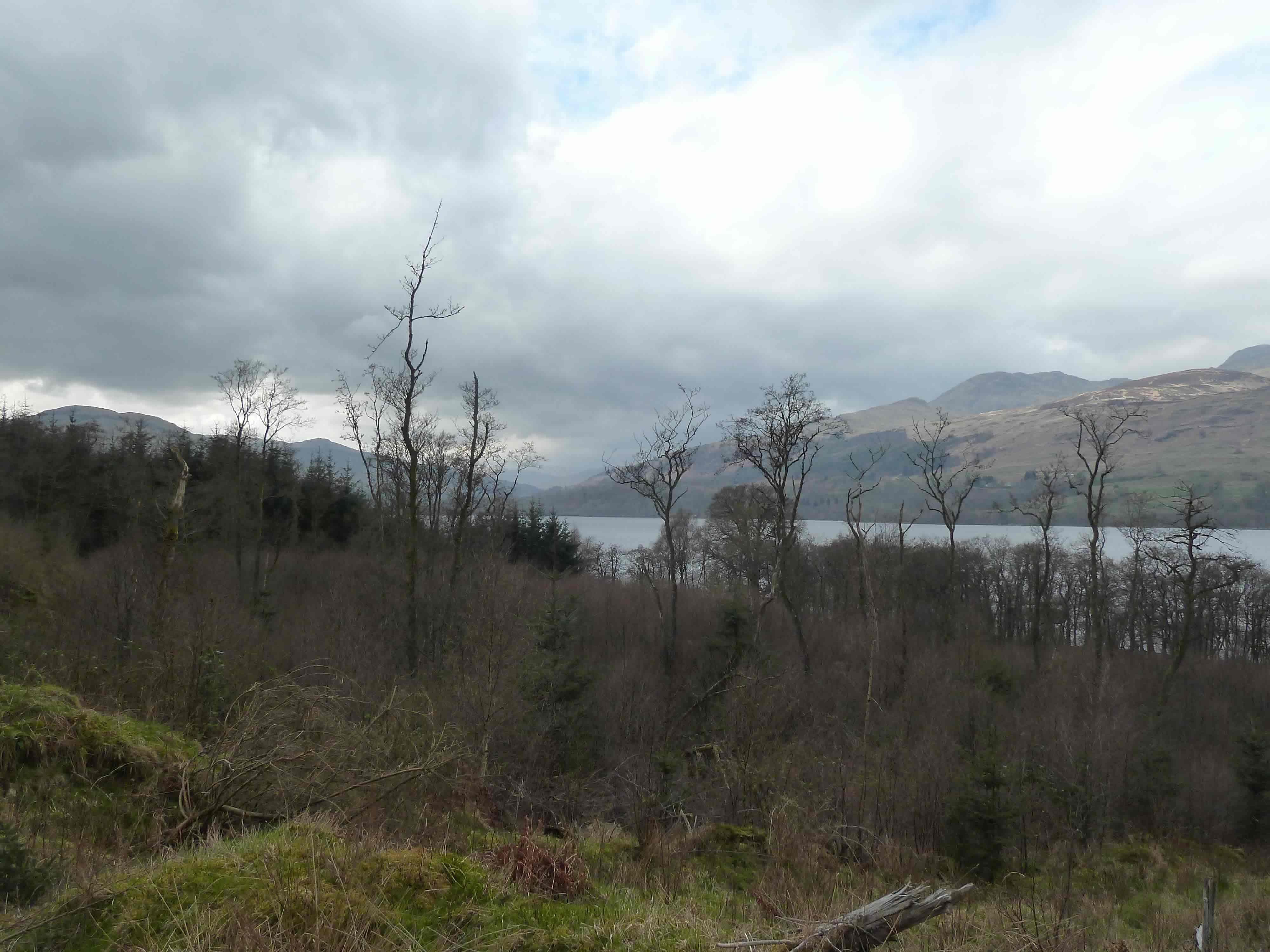 14.20 – Loch Tay from the road
Simon and I found the first and second orienteering points without much trouble, but the third one was a mystery.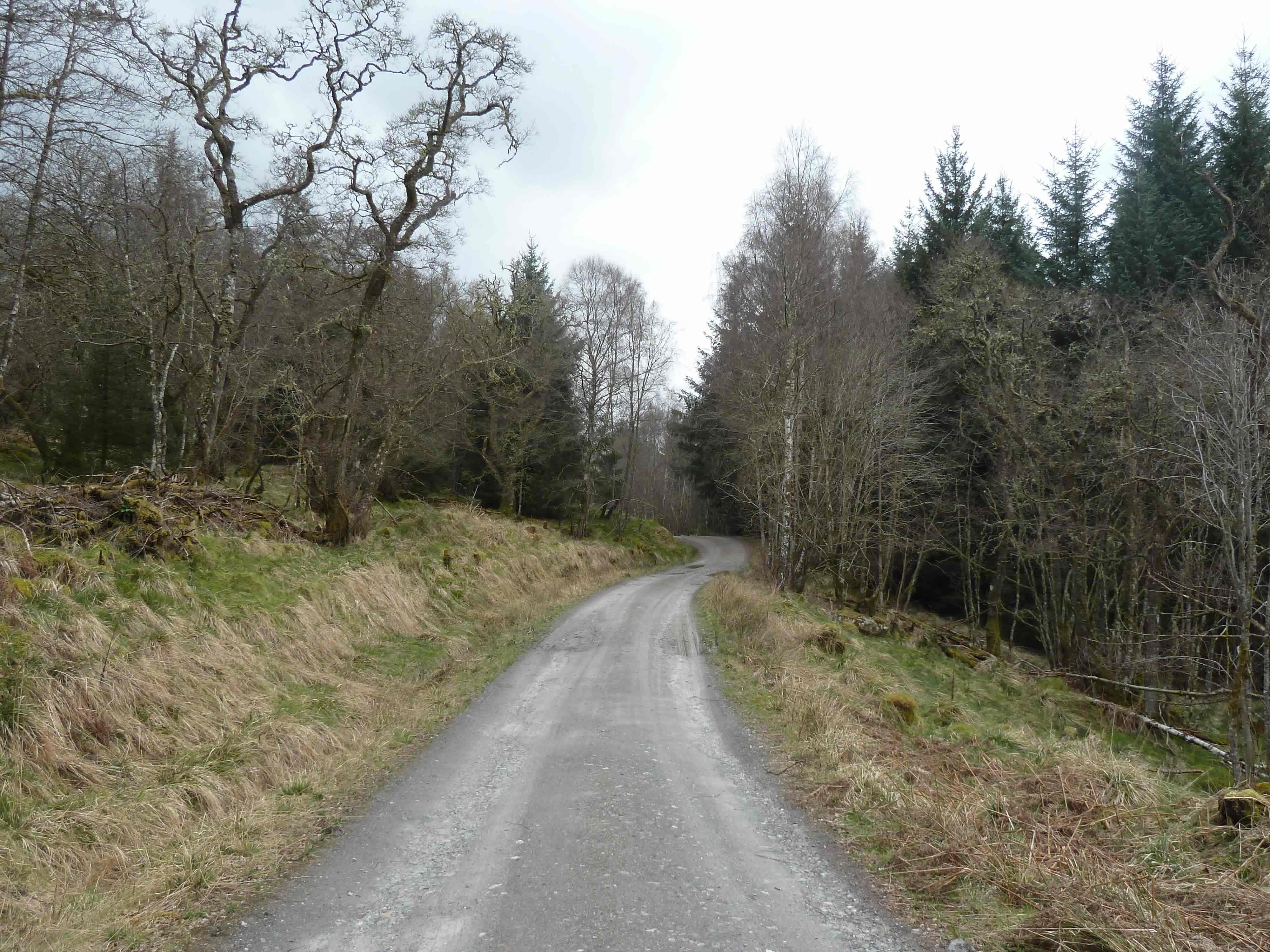 15.05 – Finding our way back
Eventually we found it, much higher up than we thought.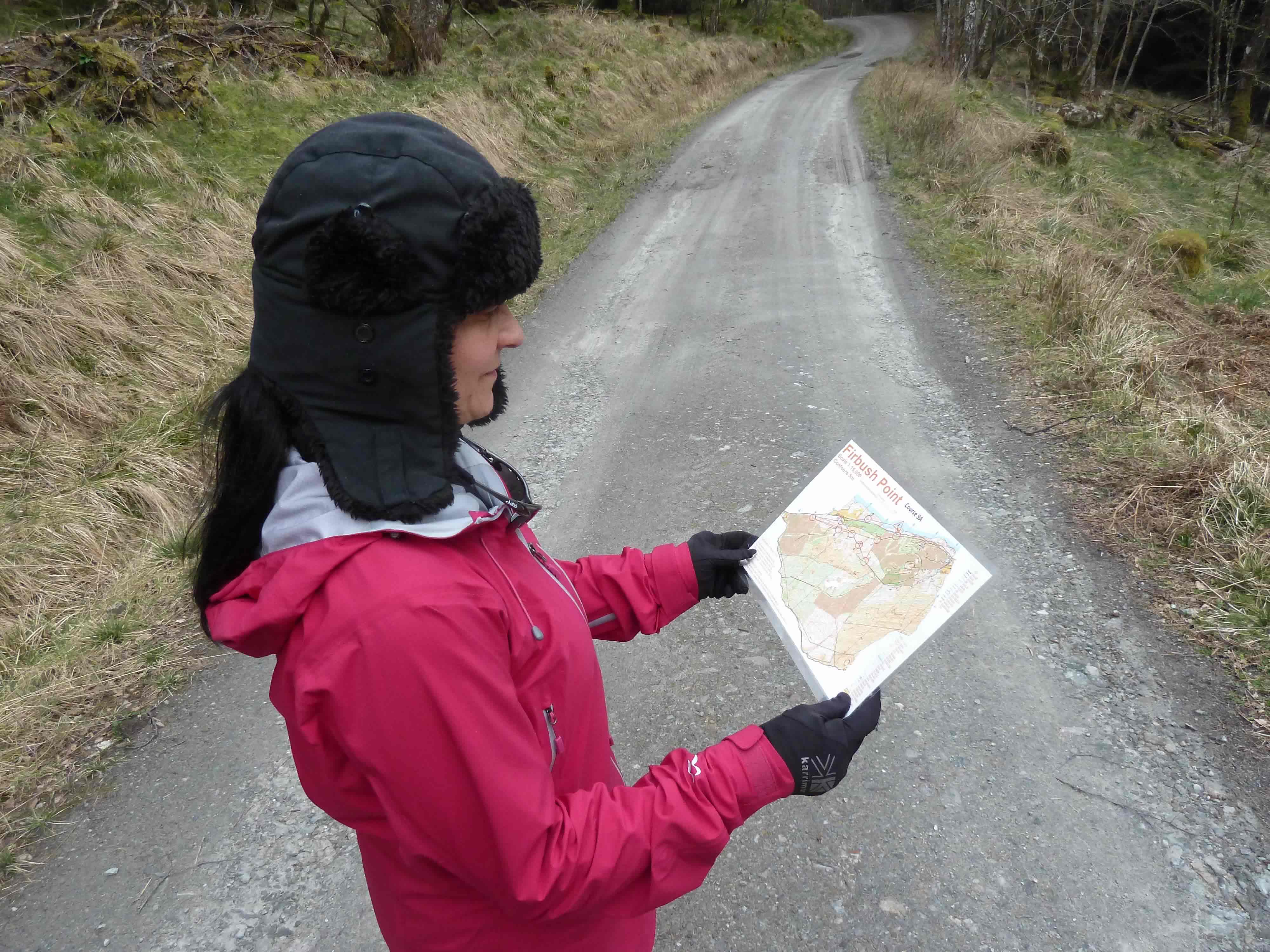 15.06 – Maria pretending to read a map
We then decided to make our way back to Firbush to pack and make sure everyone was fine and ready on time.
15.18 – Firbush to the left
This time the catamaran crew got too adventurous and fell in the water. They looked pretty wet, but not unhappy.
15.46 – Windsurfers returning home
We had high tea in the dining-room, said goodbye to the magnificent view, and got on the coach. Only then it started to rain lightly.
These two days at Firbush with the students were a great experience. I can't wait to go back.
I've been trying to count the number of languages we could speak in the group. Between native and second (third or even fourth) languages I've come up with: English, French, German, Spanish, Italian, Greek, Turkish, Chinese, Japanese, Korean, Catalan, some Indian languages, and others no doubt I've missed.
Not bad for twenty-four people.