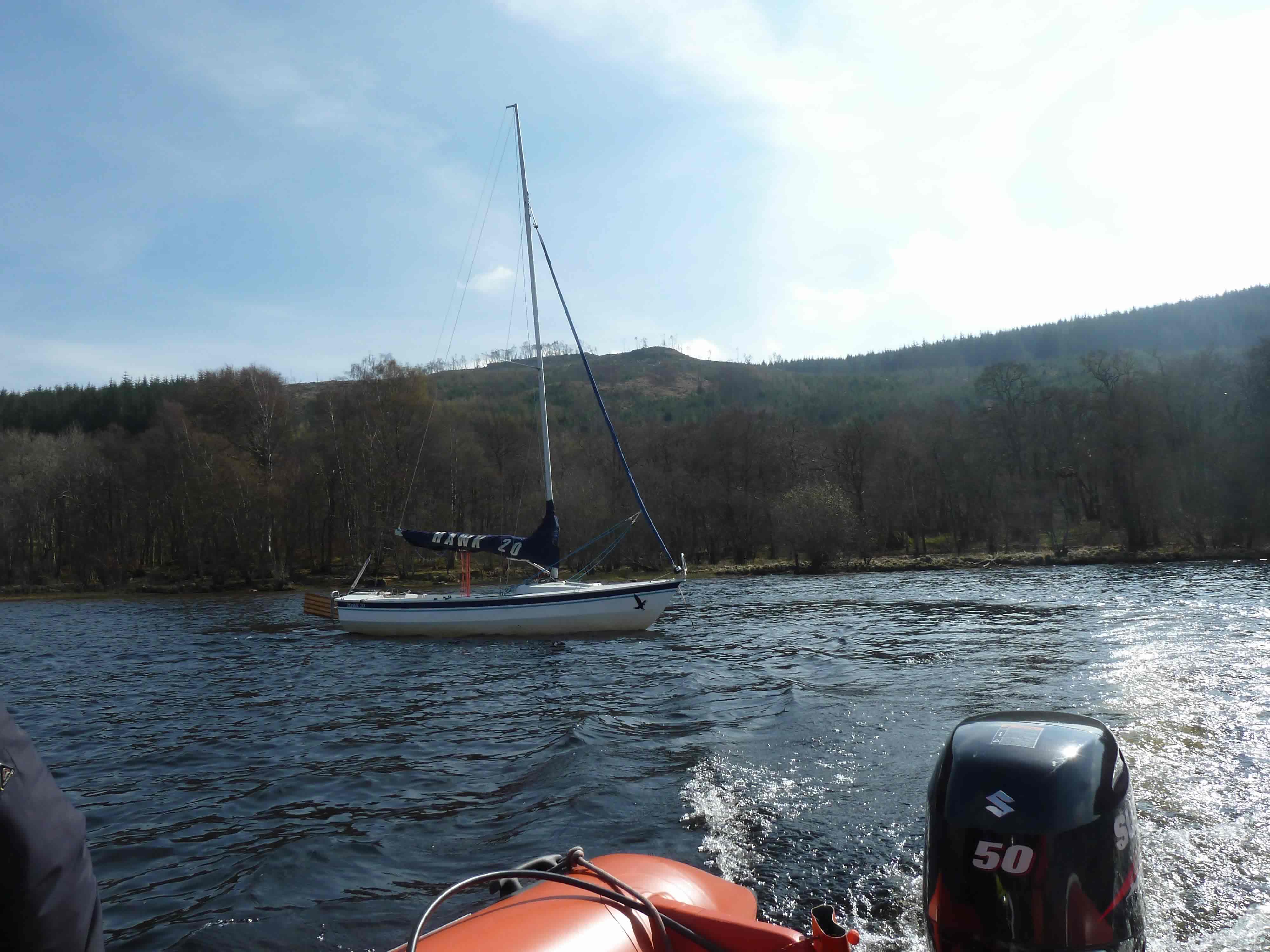 Hawk 20, our morning boat
Friday, the previous evening
We arrived at Firbush Point on Friday 7 April, in the early evening. Loch Tay looked beautiful. It was so peaceful and quiet.
We got there by coach with twenty-two students. The trip took only two hours. Firbush is very close to the Ardeonaig hotel, so we were quite familiar with the road.
We unpacked in the rooms we'd been allocated. Simon and I had a twin room upstairs, next to a bathroom. The students were downstairs, four to a room.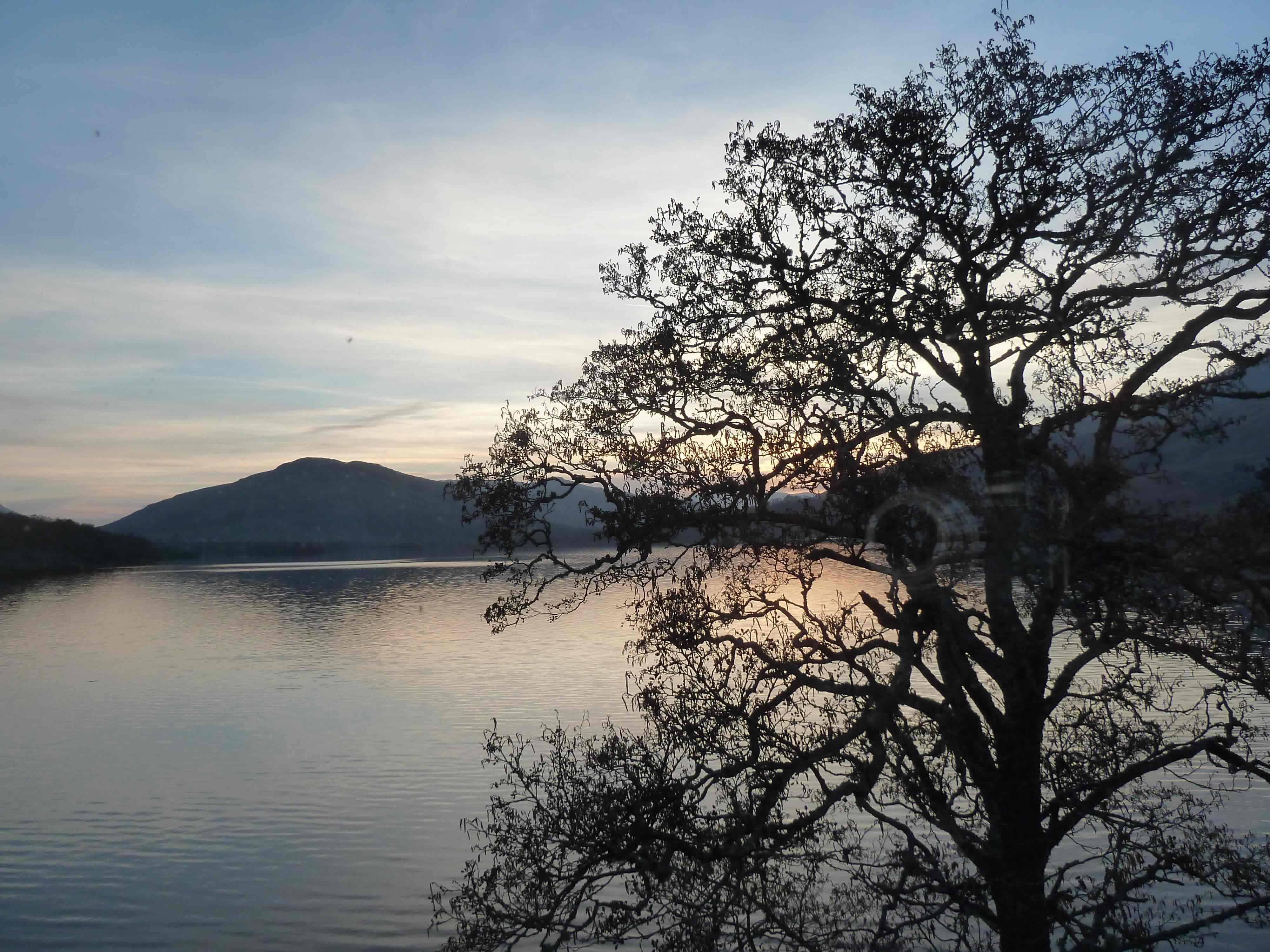 20.01 – View of Loch Tay from our bedroom window
We had dinner at 8pm. Food was a lot nicer than we'd expected. We had soup; vegetable flan, ham and chips; and berry crumble.
Firbush is splendidly organised. We all helped clear the tables and soon we were downstairs playing a fantastic game that one of the students had brought.
It's called Cards Against Humanity. As it says on the box, it's a game "for horrible people". The most wonderfully politically incorrect game you could dream of. Where were you all my life?
It was almost twenty of us round the table, so we played in pairs. J and I didn't start off well, but we soon caught up by playing more and more outrageous cards. And so we won.
Saturday morning
The weather forecast was excellent. I had been looking forward to this trip for months and had high hopes for our sailing plan.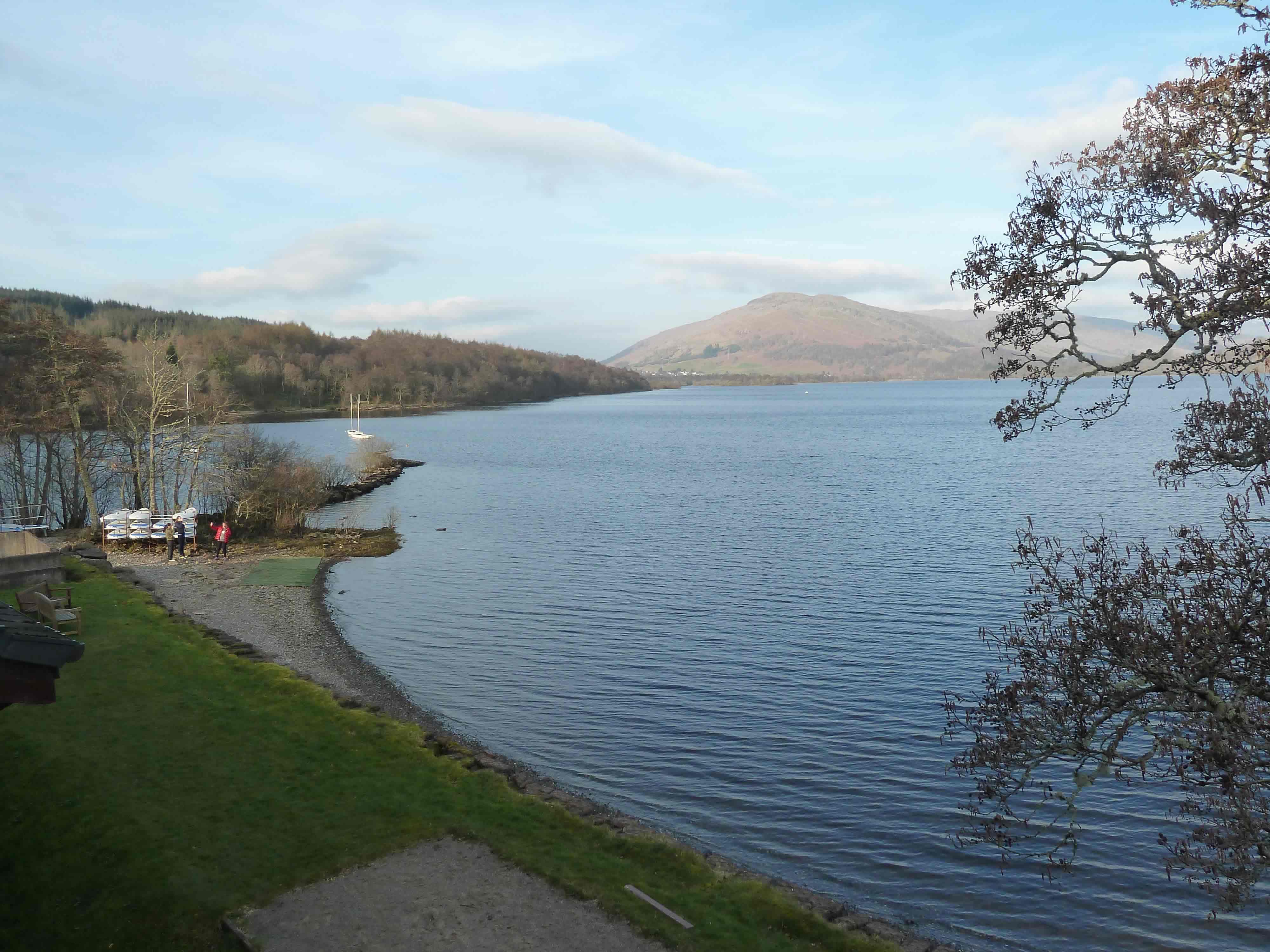 8.08 – Loch Tay in the spring
Breakfast at Firbush is at 8.30. It's a hearty meal with bacon, sausage, scrambled eggs, tomatoes, toast, marmalade … When you're done, you get to prepare your packed lunch.
The views from the dinning-room are breathtaking. That's partly why we enjoyed all our meals so much. That, and the great company.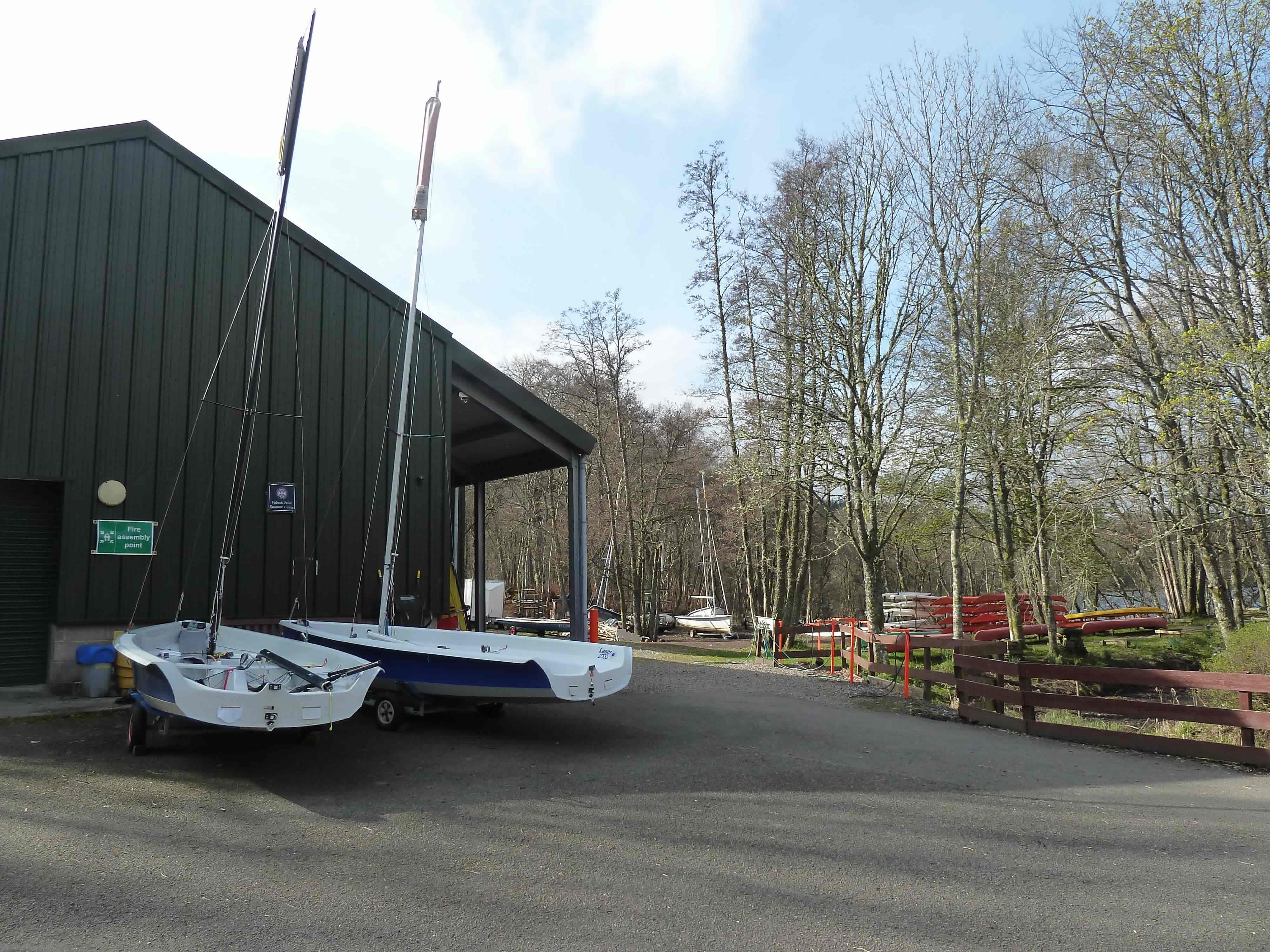 10.32 – Some of the Firbush boats
After breakfast we all gathered in the sitting-room with the instructors and planned the morning's activities.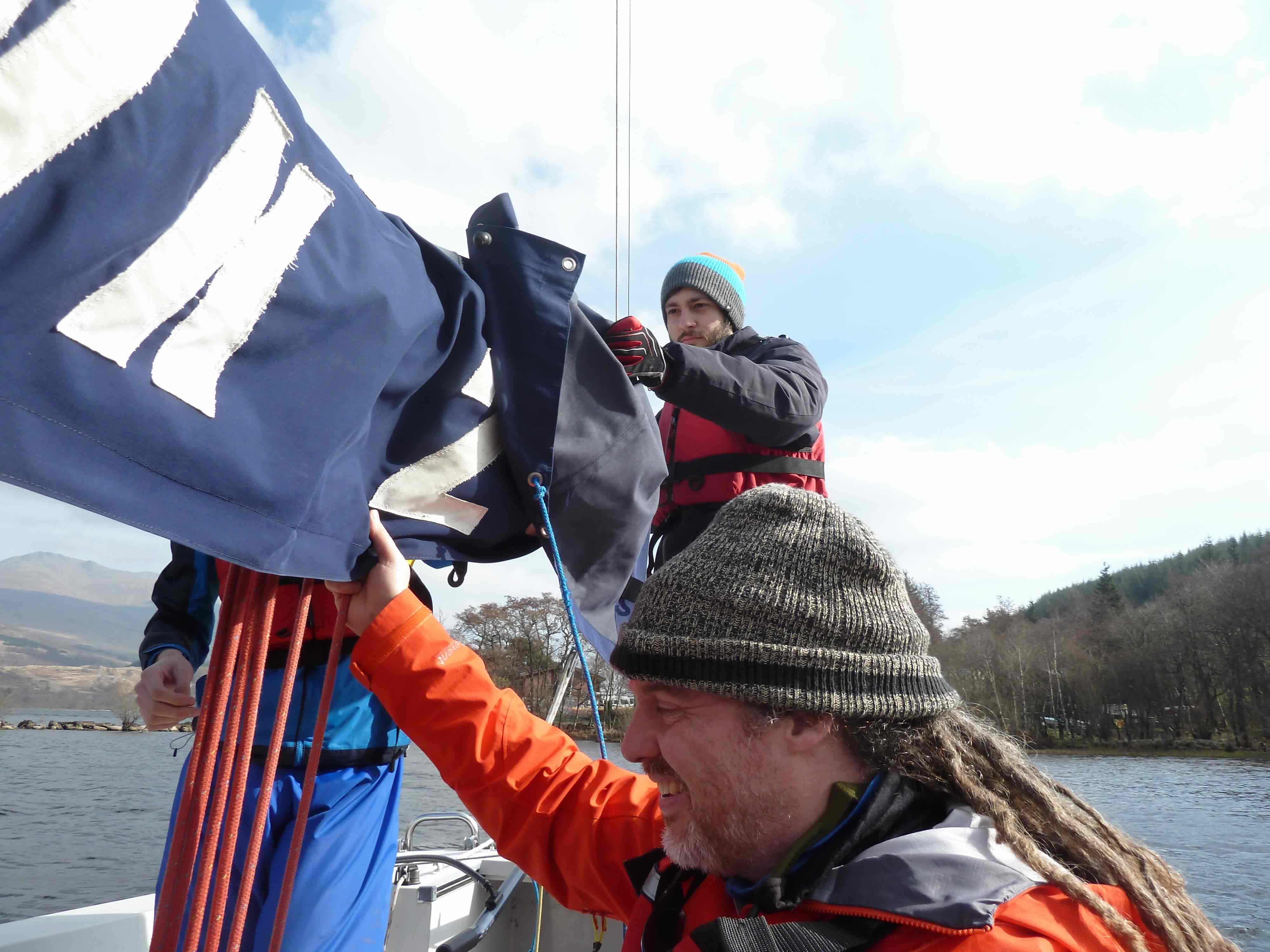 10.55 – Ready to sail
Six of us went with an instructor on the Hawk 20. One by one, we all had a go at the helm.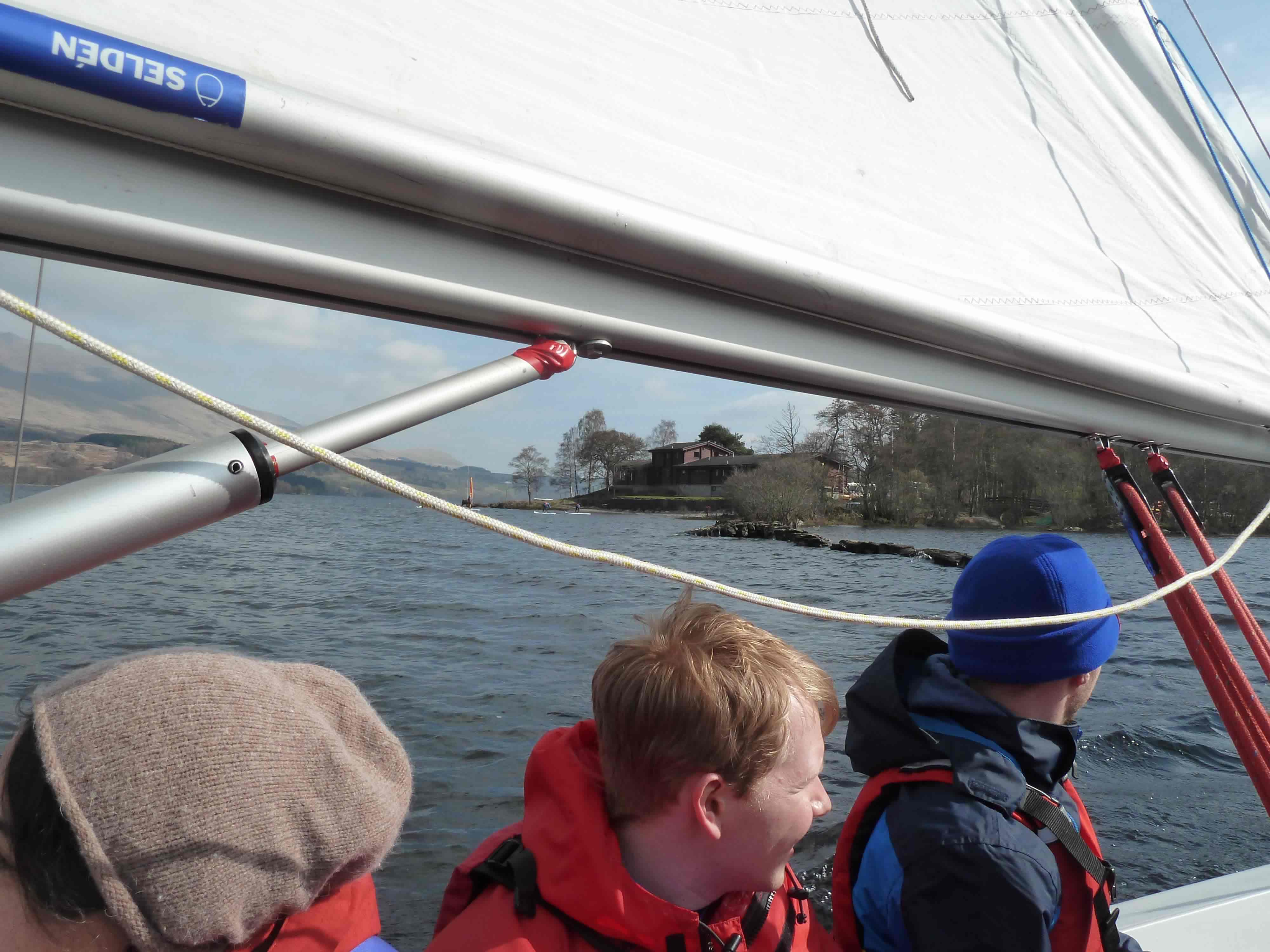 11.17 – Firbush in the distance
To steer the boat you have to aim at a point on the land. It was great fun being a sailor, even though the boat wasn't always going in a known direction.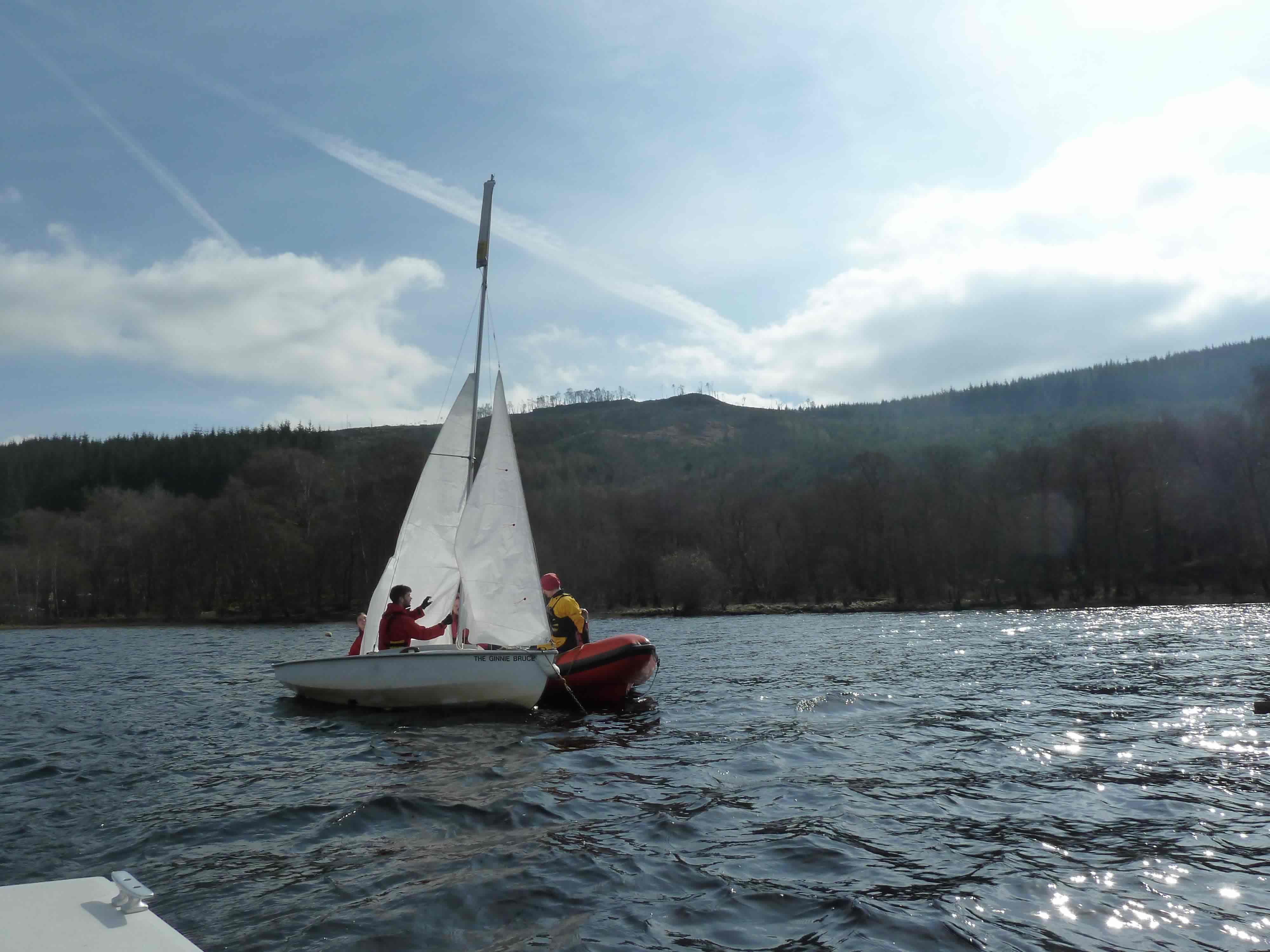 11.30 – Sailing the wayfarer
The weather was spectacular all day. We even had to pass our sun block around because the students (and some instructors) were getting burnt.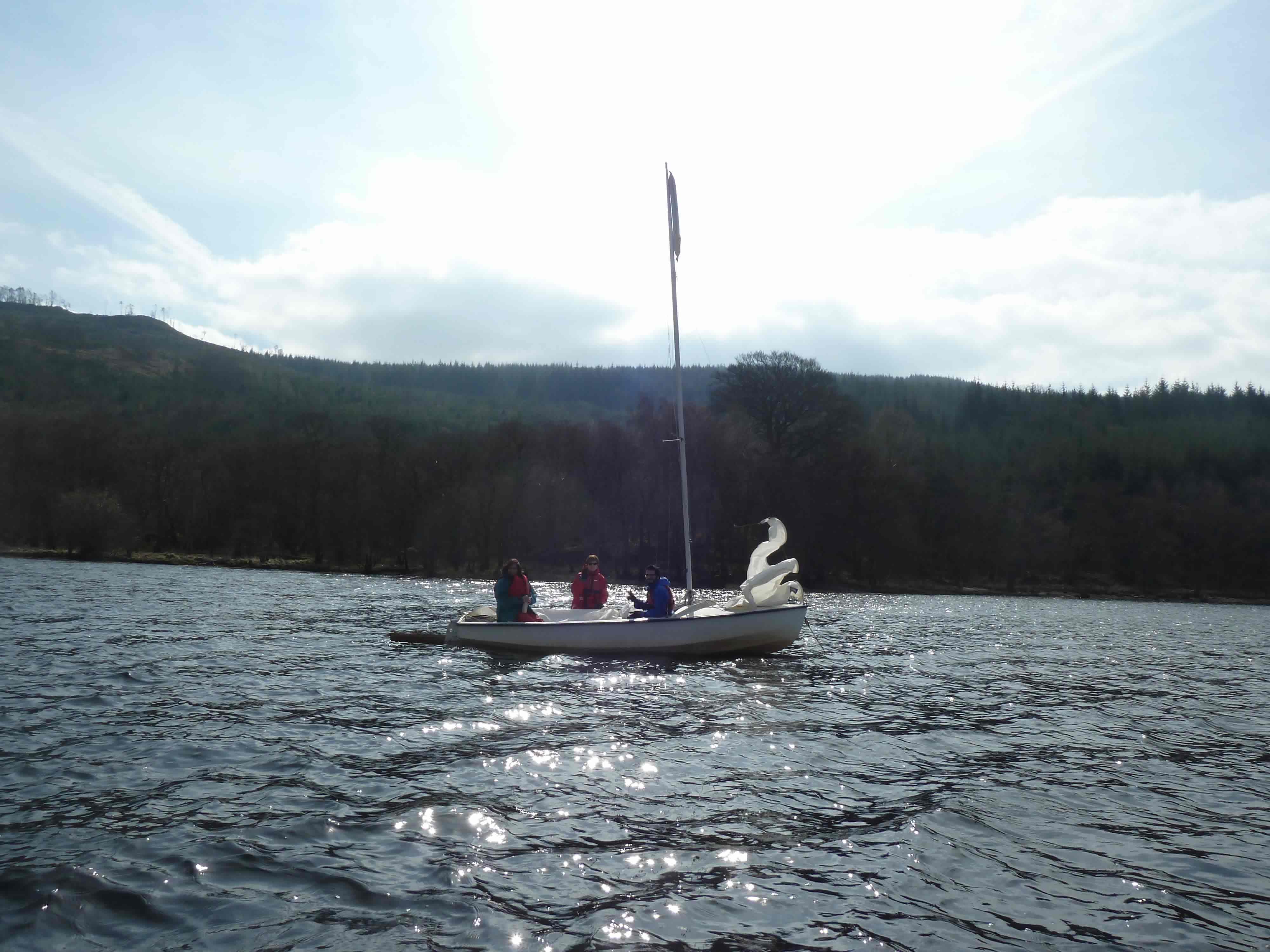 11.30 – The second wayfarer
Some of the students went on the wayfarers (not 'wafers' as I first called them). Others went wind surfing. They didn't do too bad either.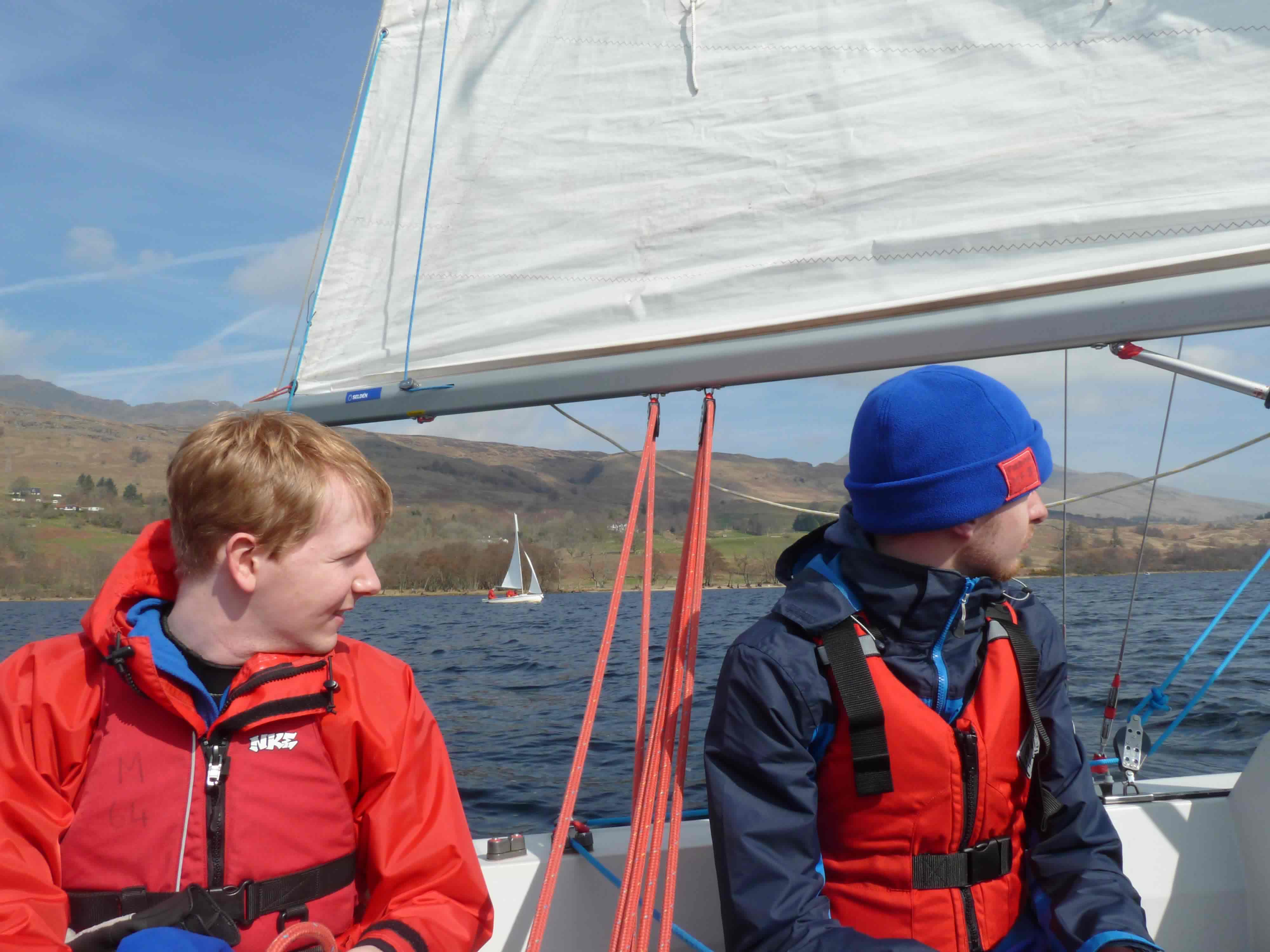 11.43 – Our Hawk and a wayfarer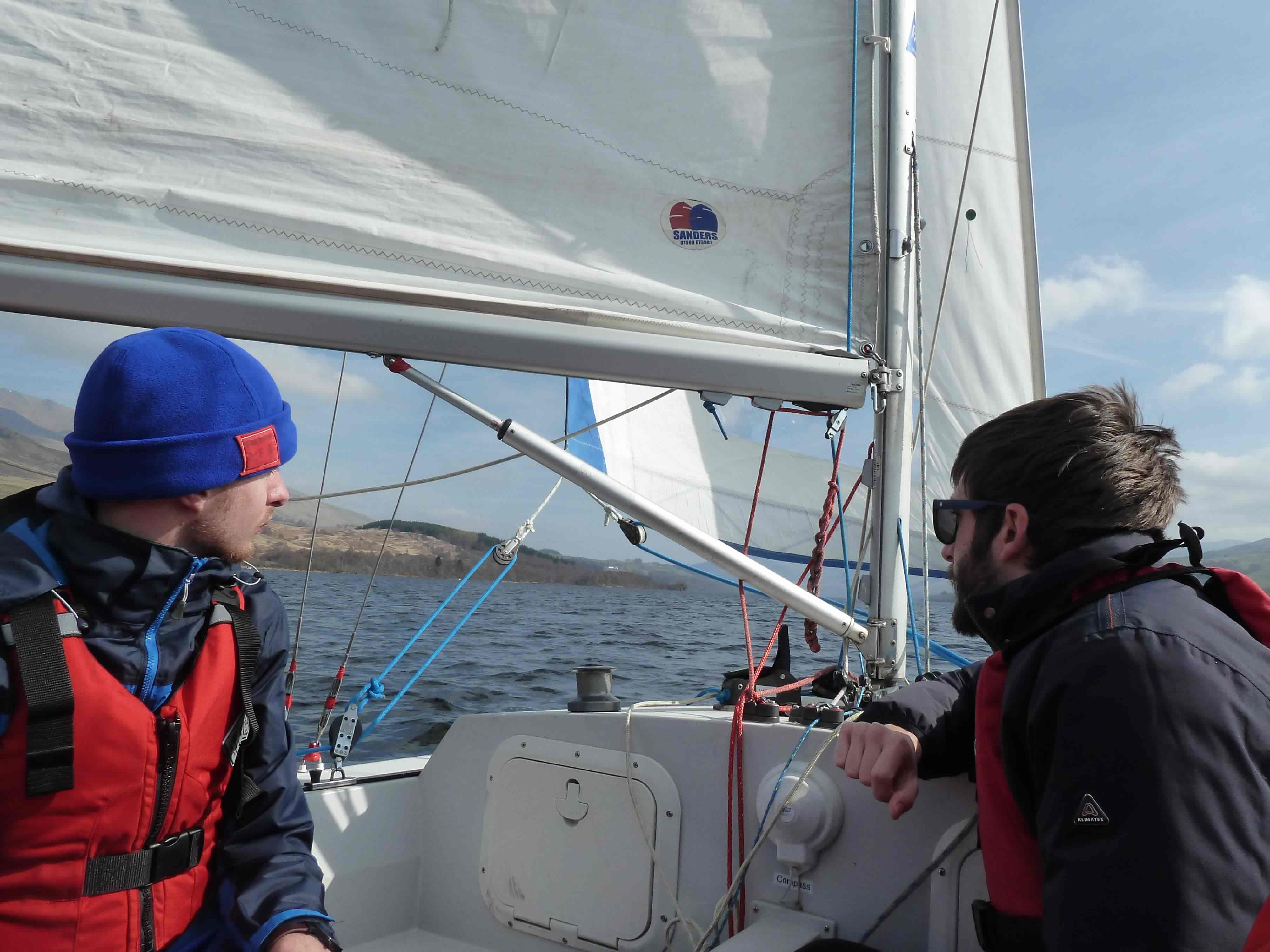 11.43 – Sailing by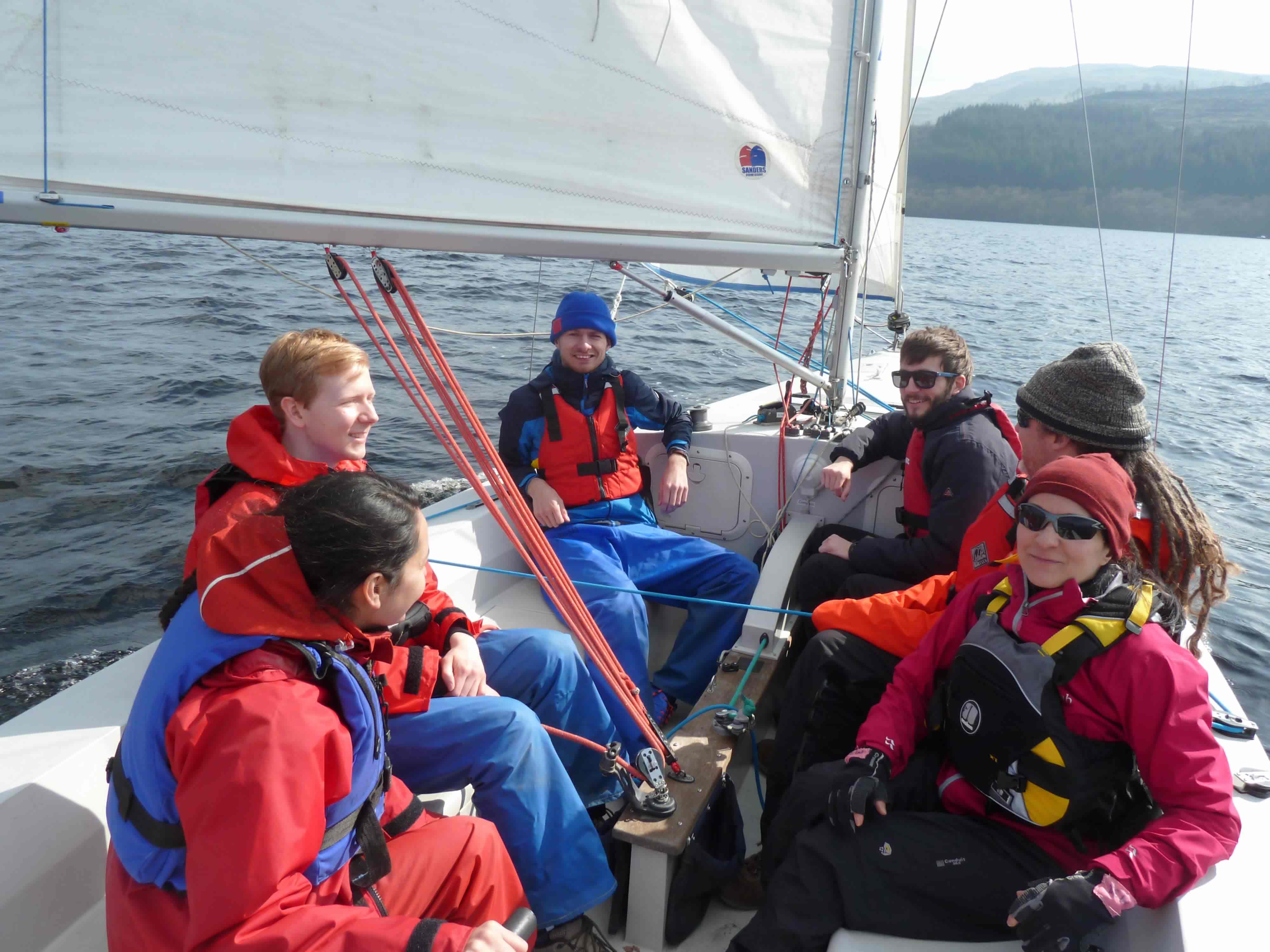 11.44 – We're not going to drown any time soon!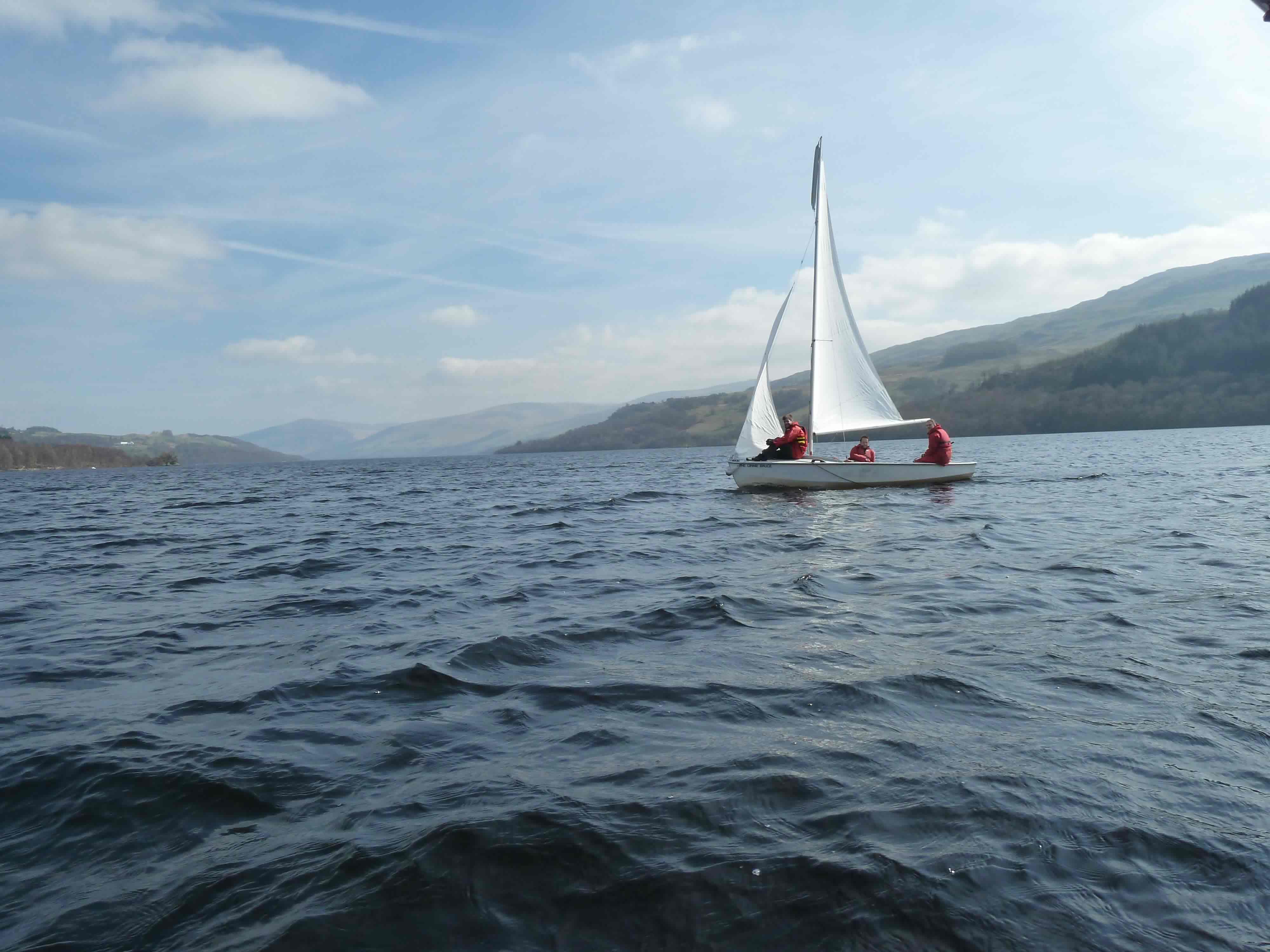 11.53 – Resting on the wayfarer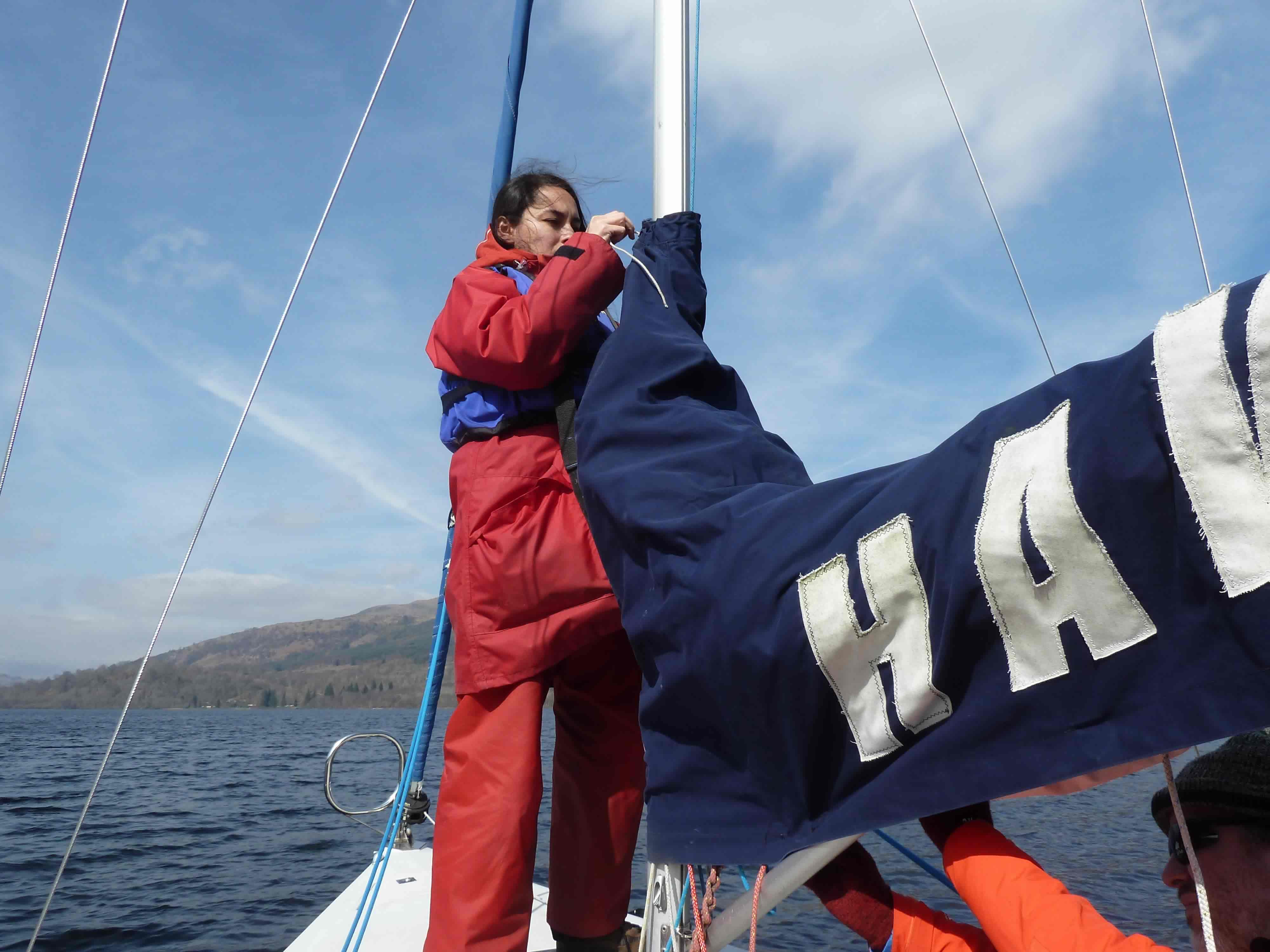 12.14 – Taking the sail down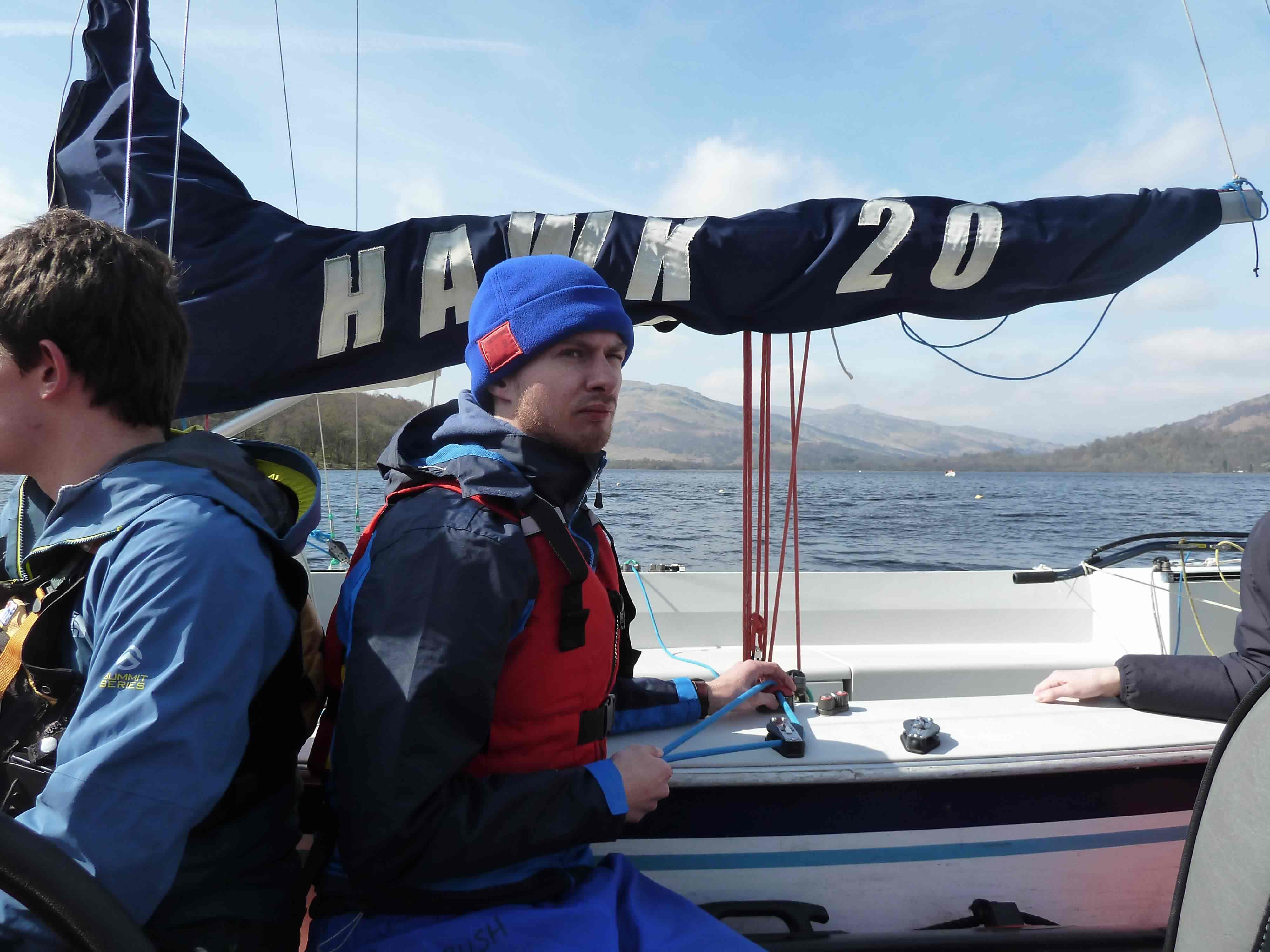 12.18 – Goodbye to the Hawk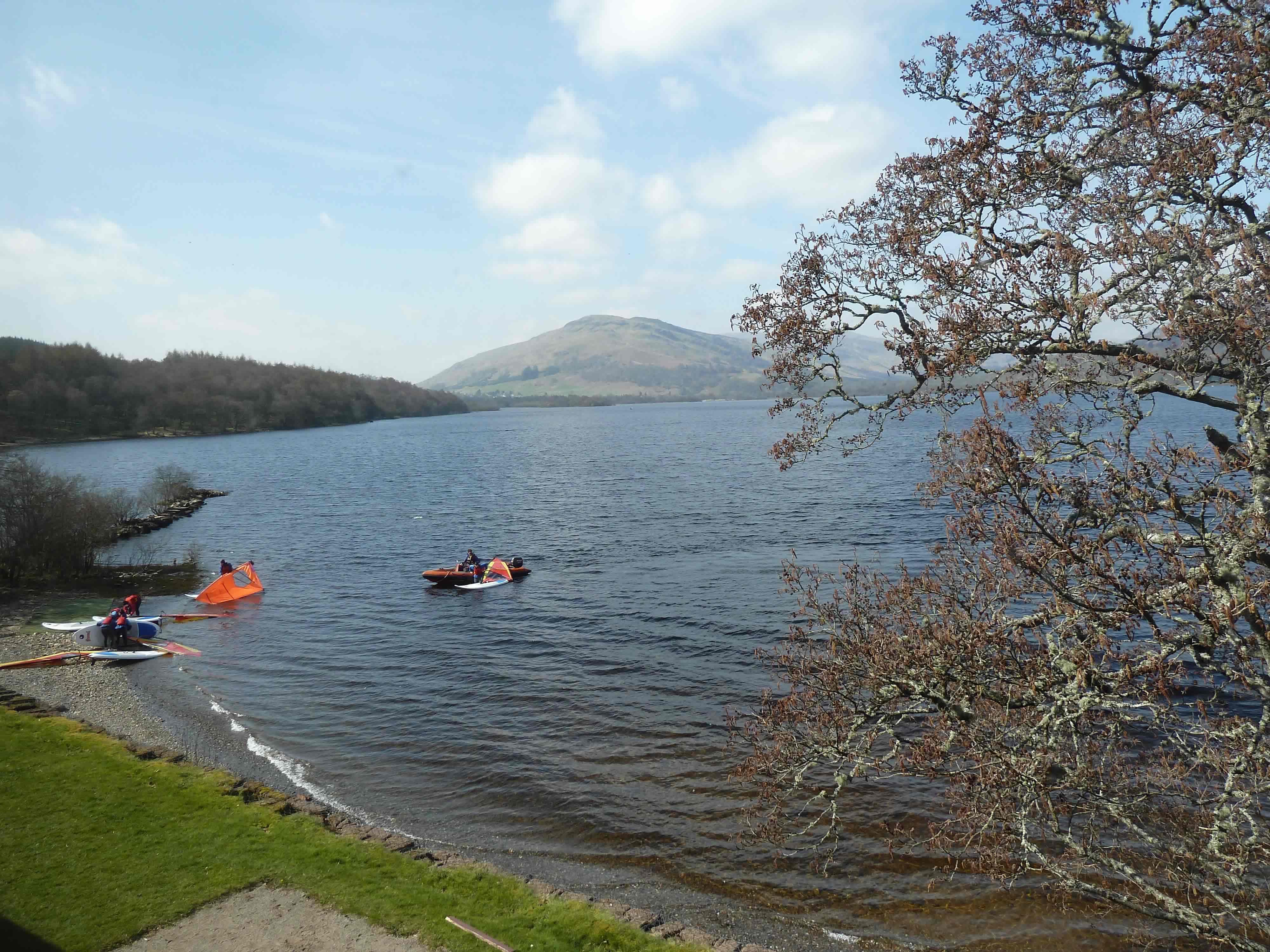 12.26 – The windsurfers arriving
After lunch, we again gathered in the sitting-room to plan the afternoon's activities.
Saturday afternoon
Simon and I decided to have a go at the catamaran. What a great way to spend a sunny afternoon in Loch Tay.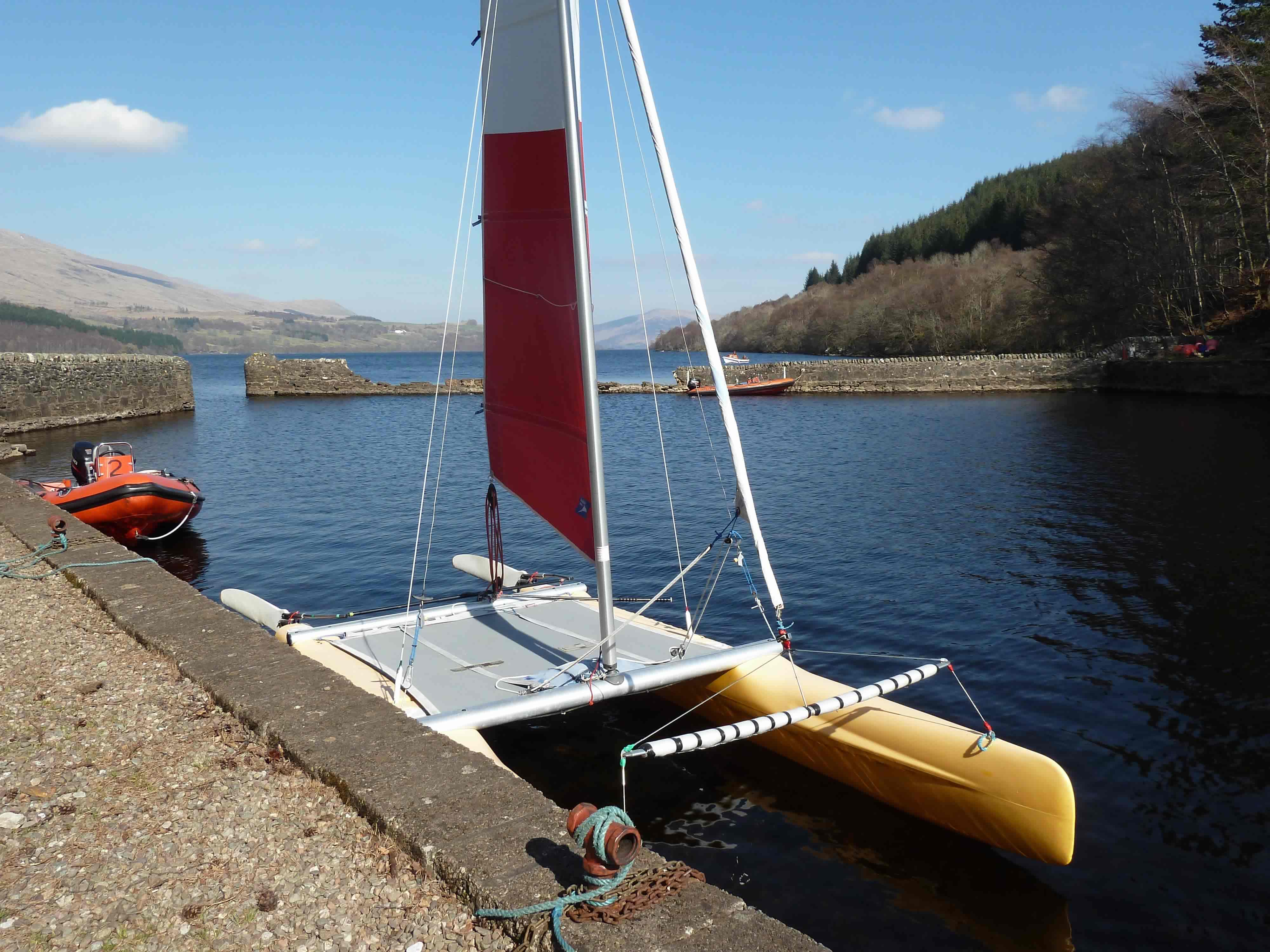 14.49 – The other catamaran, the fast red one
Some of the students took the kayaks, and a big group headed for the hills. Others went on the bikes.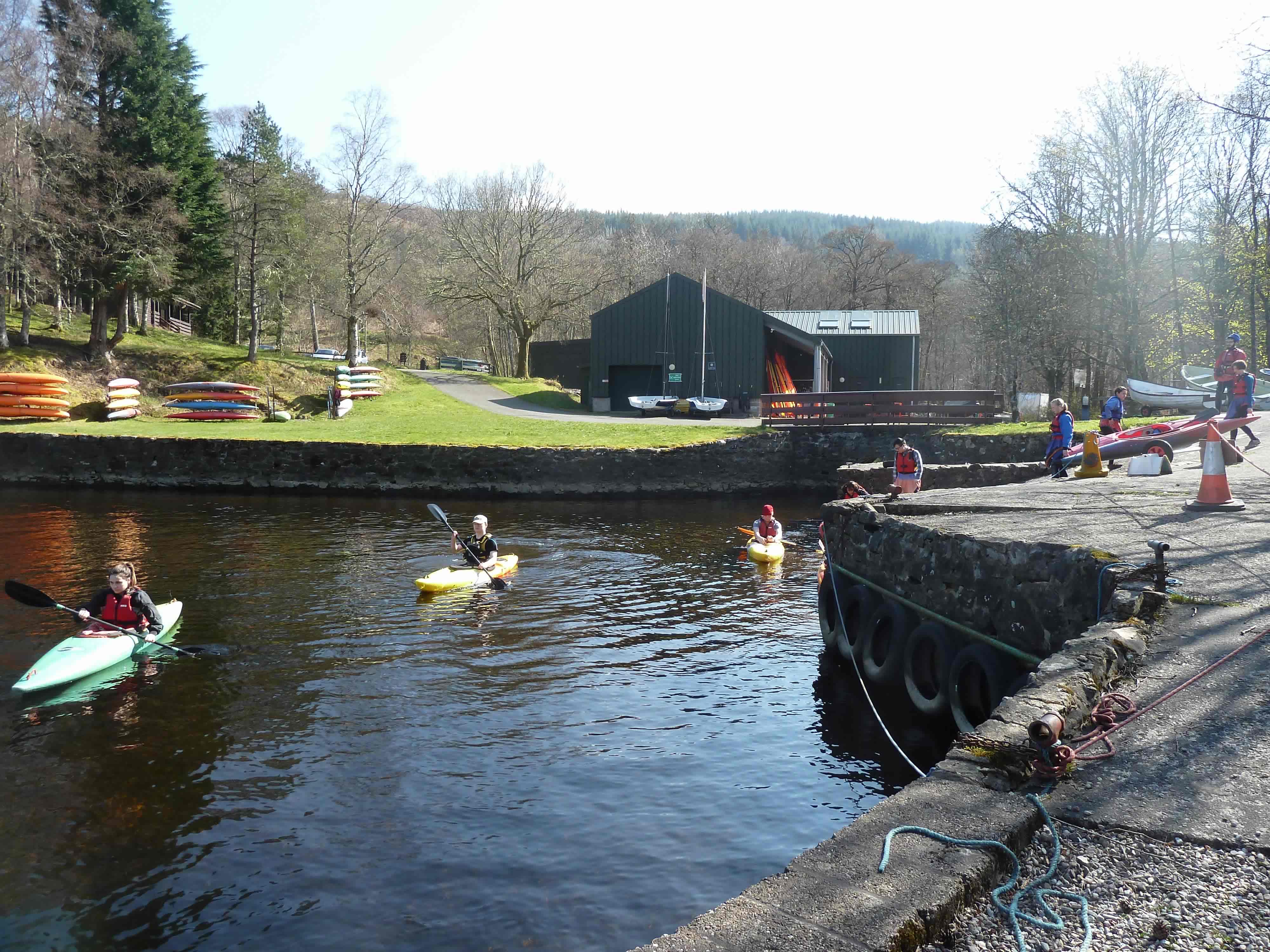 14.49 – The kayakers ready to go
We had the same instructor as in the morning. He showed us some tricks, and we managed to sail without incident.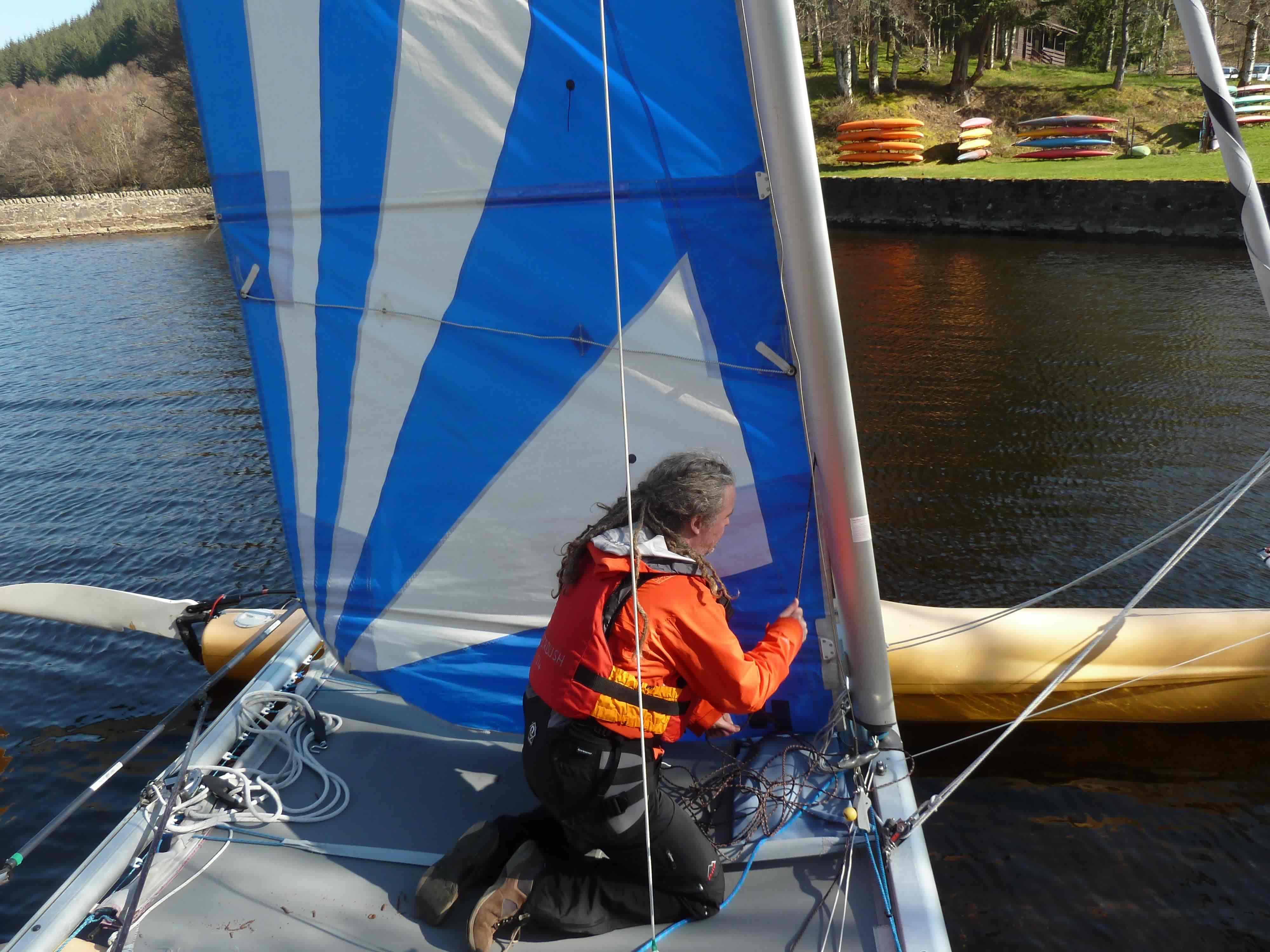 15.07 – Getting ready to sail away
This time Simon and I were wearing a wet suit. It was no easy task getting into it, and even trickier getting out, but it was definitely worth the fight.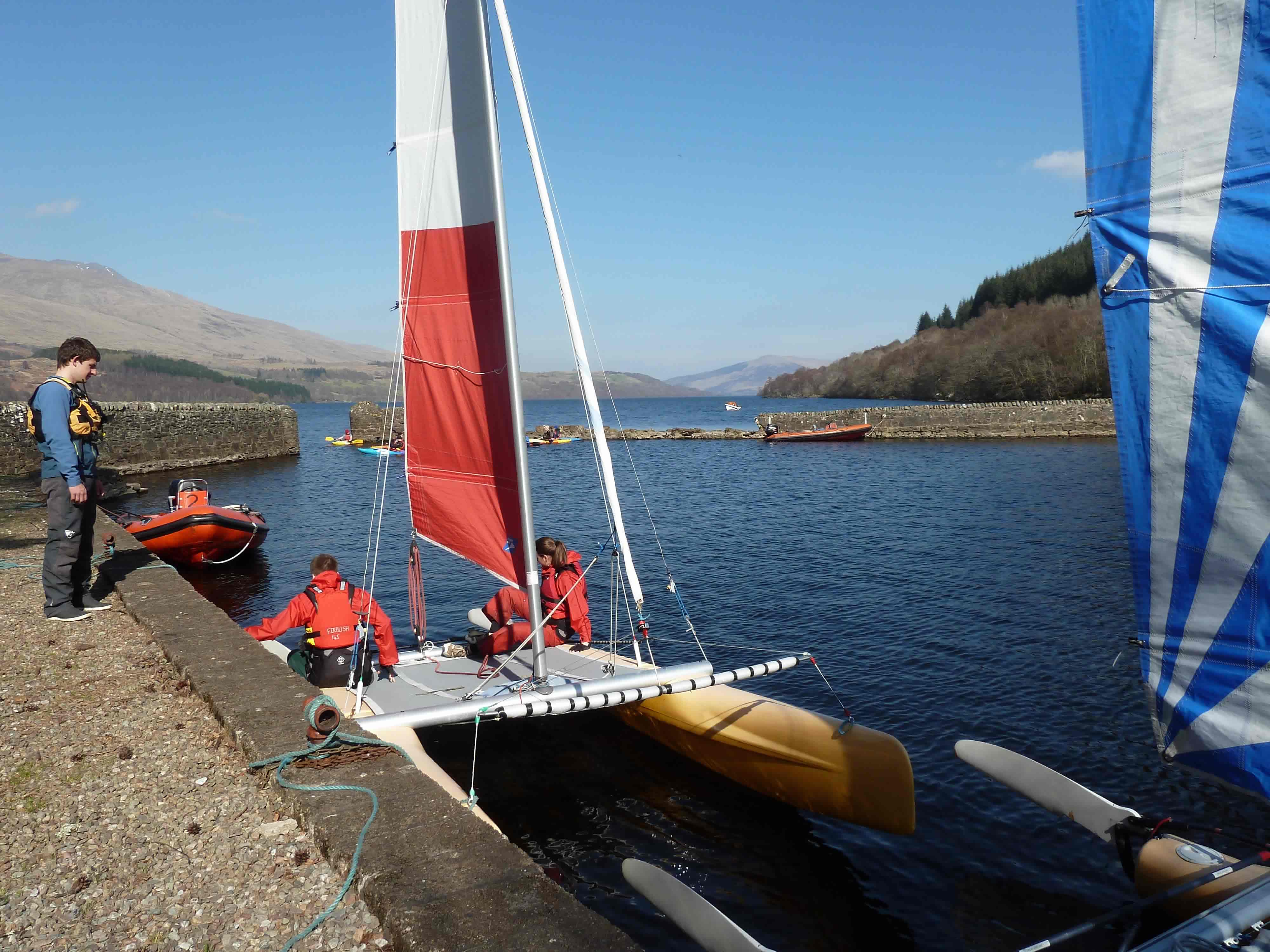 15.07 – Our patient instructor
We sailed for about two hours. There was enough wind for a few runs to the other side.
16.42 – Firbush Lodge
Sailing on the catamaran was like a dream. You could lie down on it and inhabit your private paradise.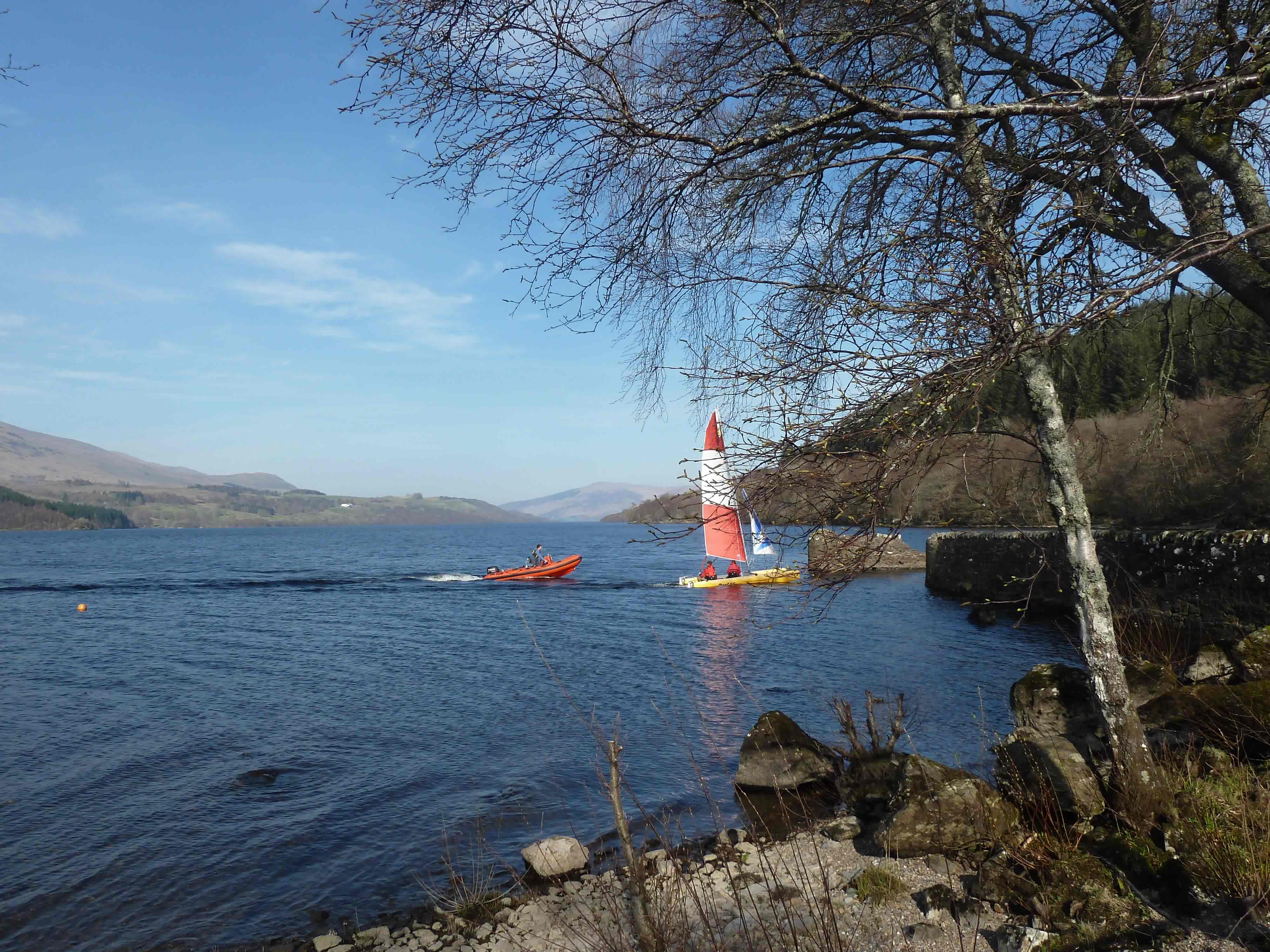 16.46 – The second catamaran arriving at the harbour
Everyone got back to the harbour safe, hungry and happily exhausted.
16.50 – The kayakers back home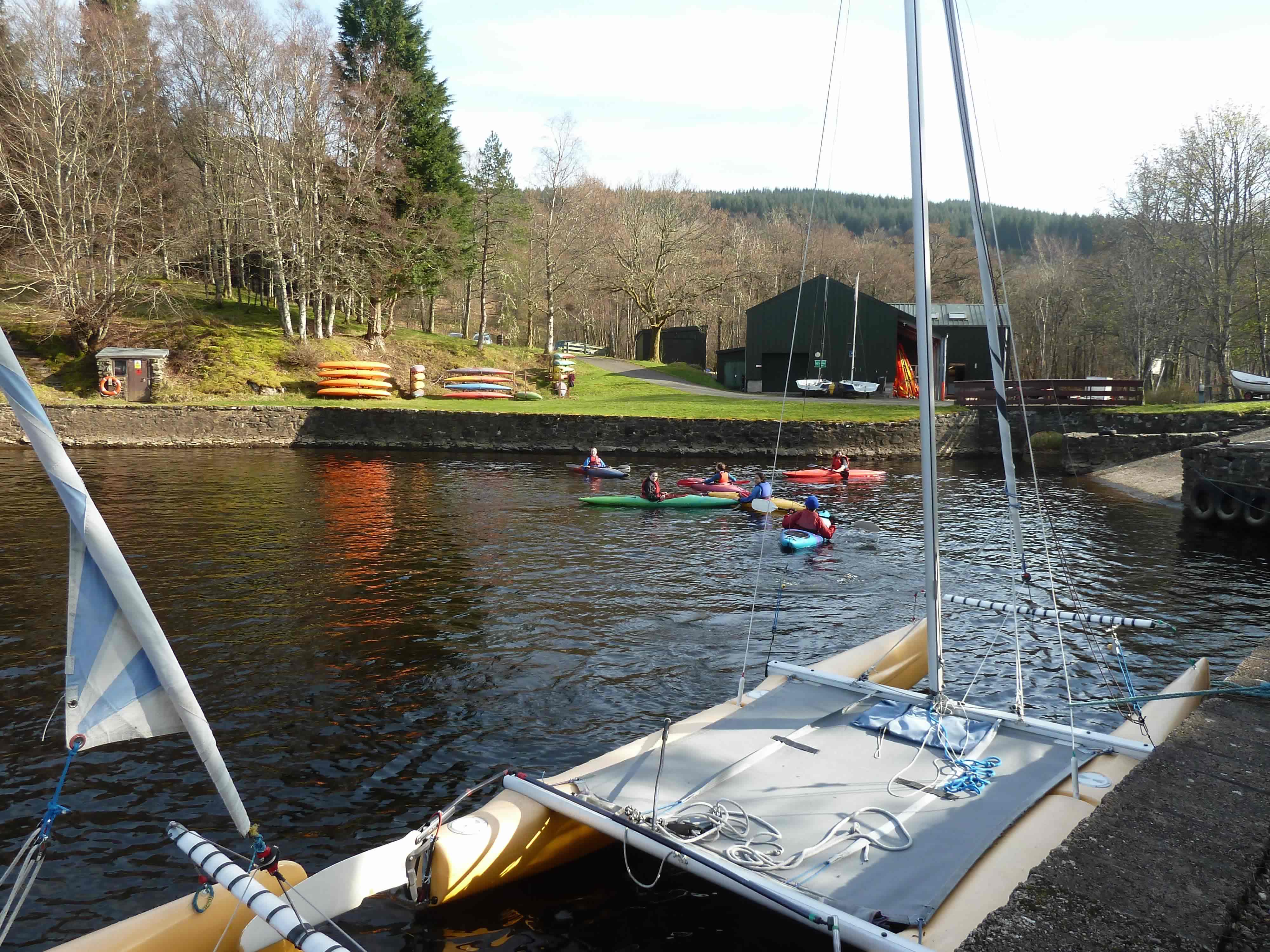 16.51 – Our catamaran ready to go on land
We took the catamarans out of the water, after some acrobatics.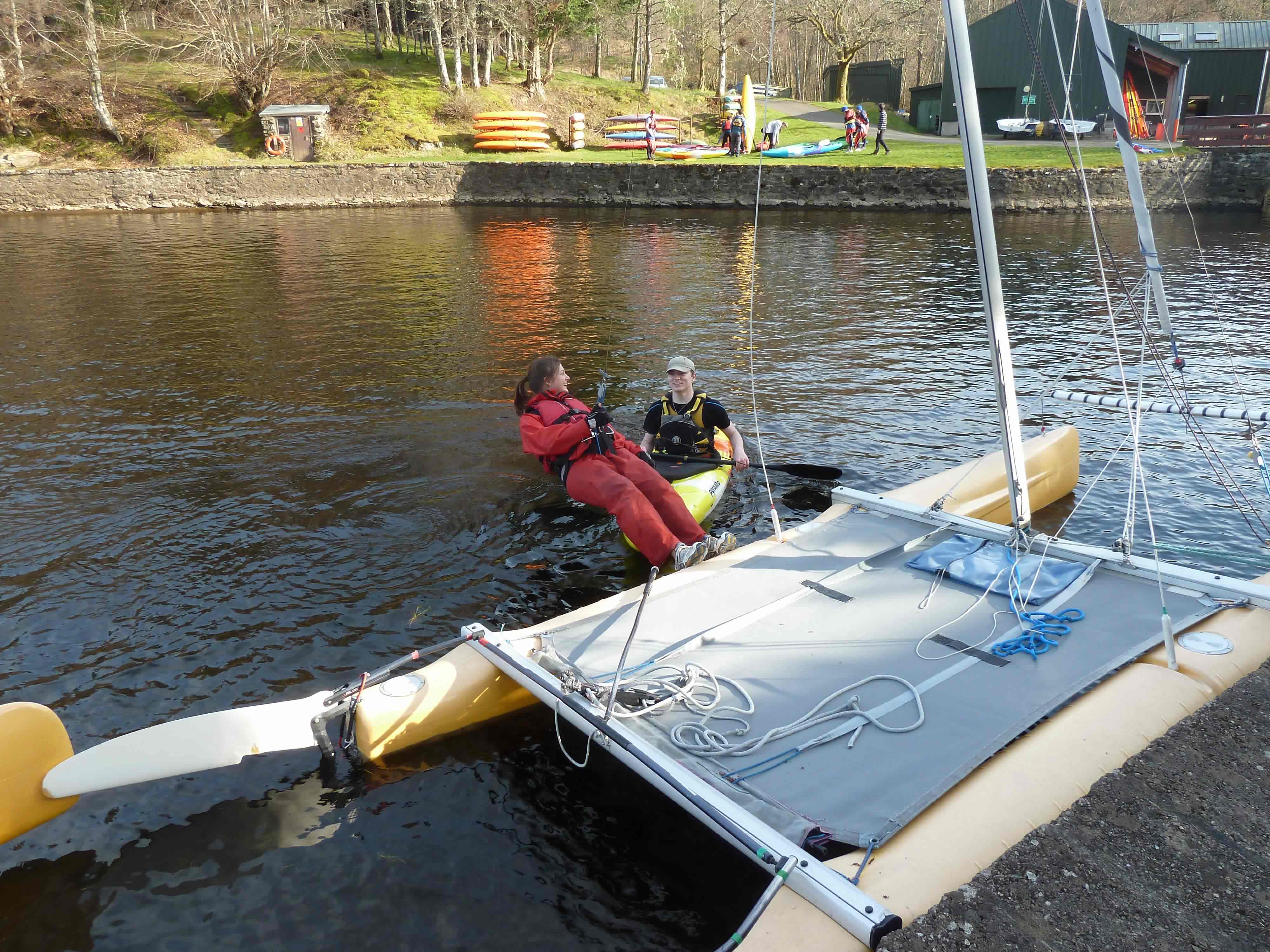 16.55 – Doing acrobatics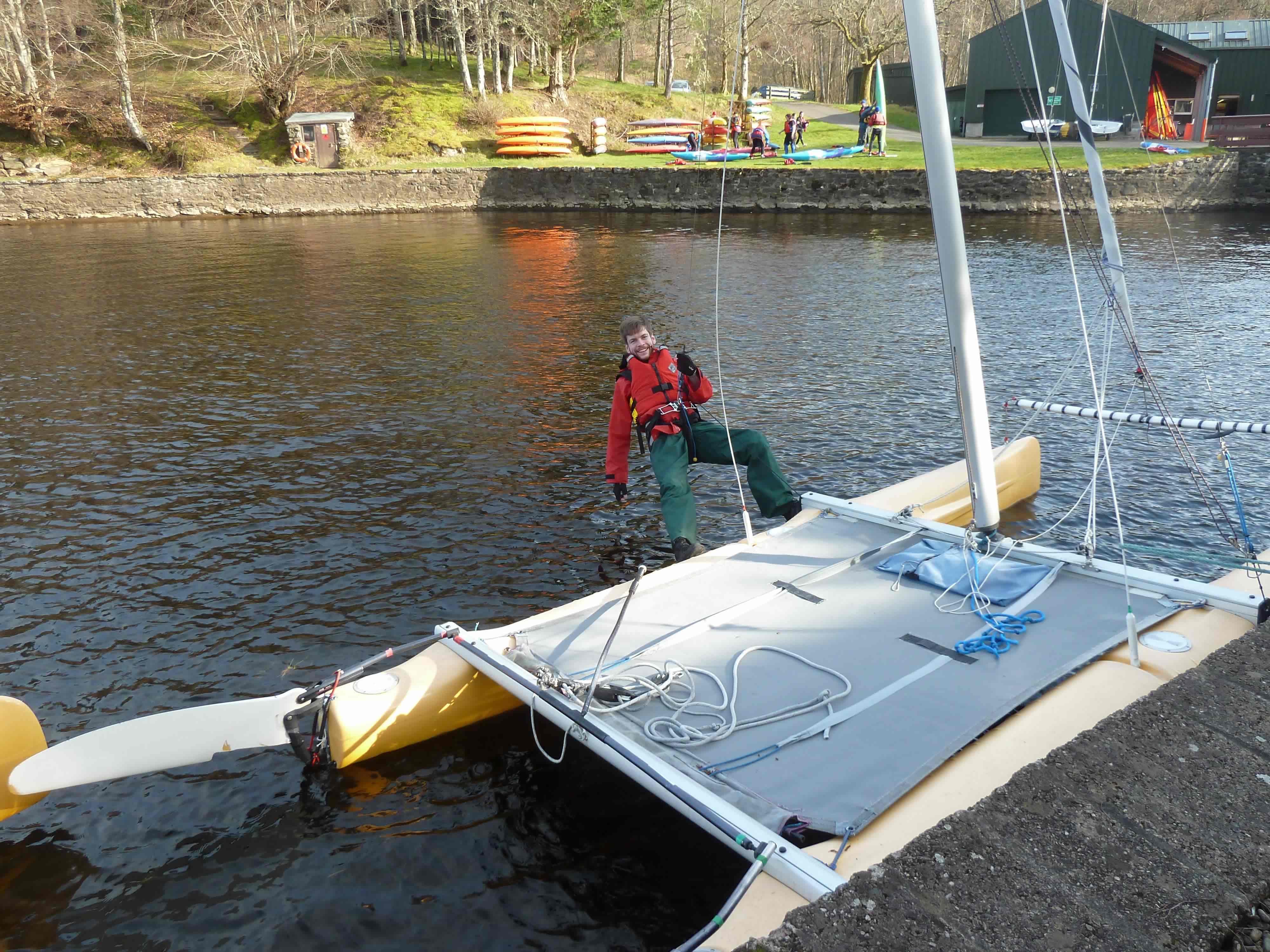 16.56 – More acrobatics
Before dinner four of us played the Korean game Go Stop on the grass, by the loch.
Go Stop seems to have an endless set of rules that feel like a moving target.
Compare Cards Against Humanity to Go Stop and you start to understand why East and West won't meet. I, for one, don't like being told what card to play next.
Dinner was at 7pm. We were given another nice meal. This time we had soup, chicken tikka with rice, and a choice of dessert: cheesecake and banoffee pie.
I have to confess, when I saw how rapidly the cheesecake was disappearing, I ran for it and secured the second last piece. Banoffee pie isn't in the same league with all that cream.
After dinner we chatted for a bit in the lobby. Most of us went to bed by 10.30 not a little tired.
Sailing twice in one day felt like a new form of achievement. Luckily, there was more to come!