Total distance:
37.67 mi
Total climbing:
1251 m
Total Time:
06:49:11
This was a 4-day trip to Cambridge.
We left Edinburgh on the train on Saturday, 3 September.
On Tuesday, 6 September, I rented a bike and we headed south to a small market town called Saffron Walden.
Simon was on his Brompton.
We left the apartment at around 10 am.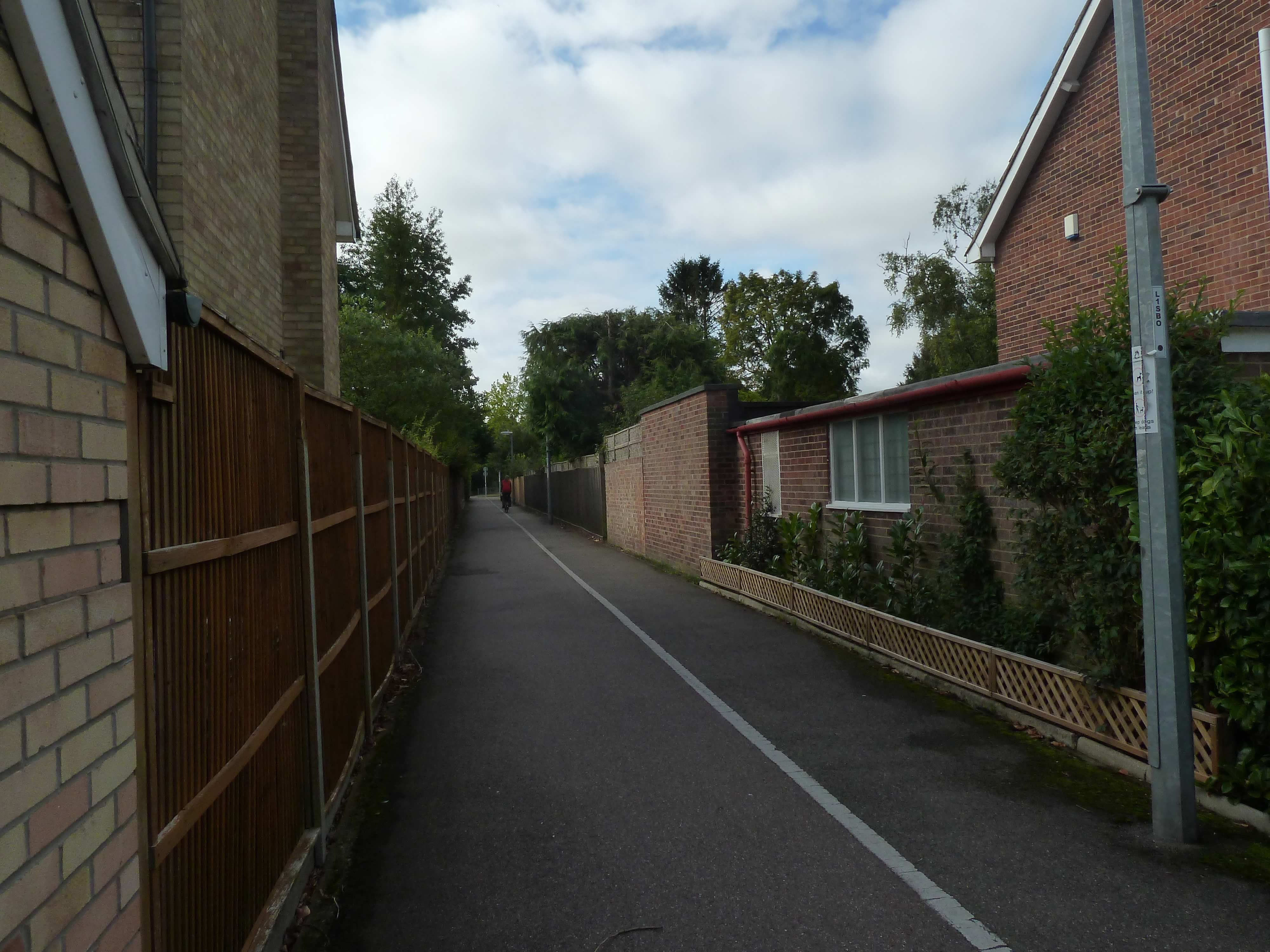 10.19 – Leaving Cambridge
The forecast was for sun in the morning, and overcast in the afternoon. That's what we got.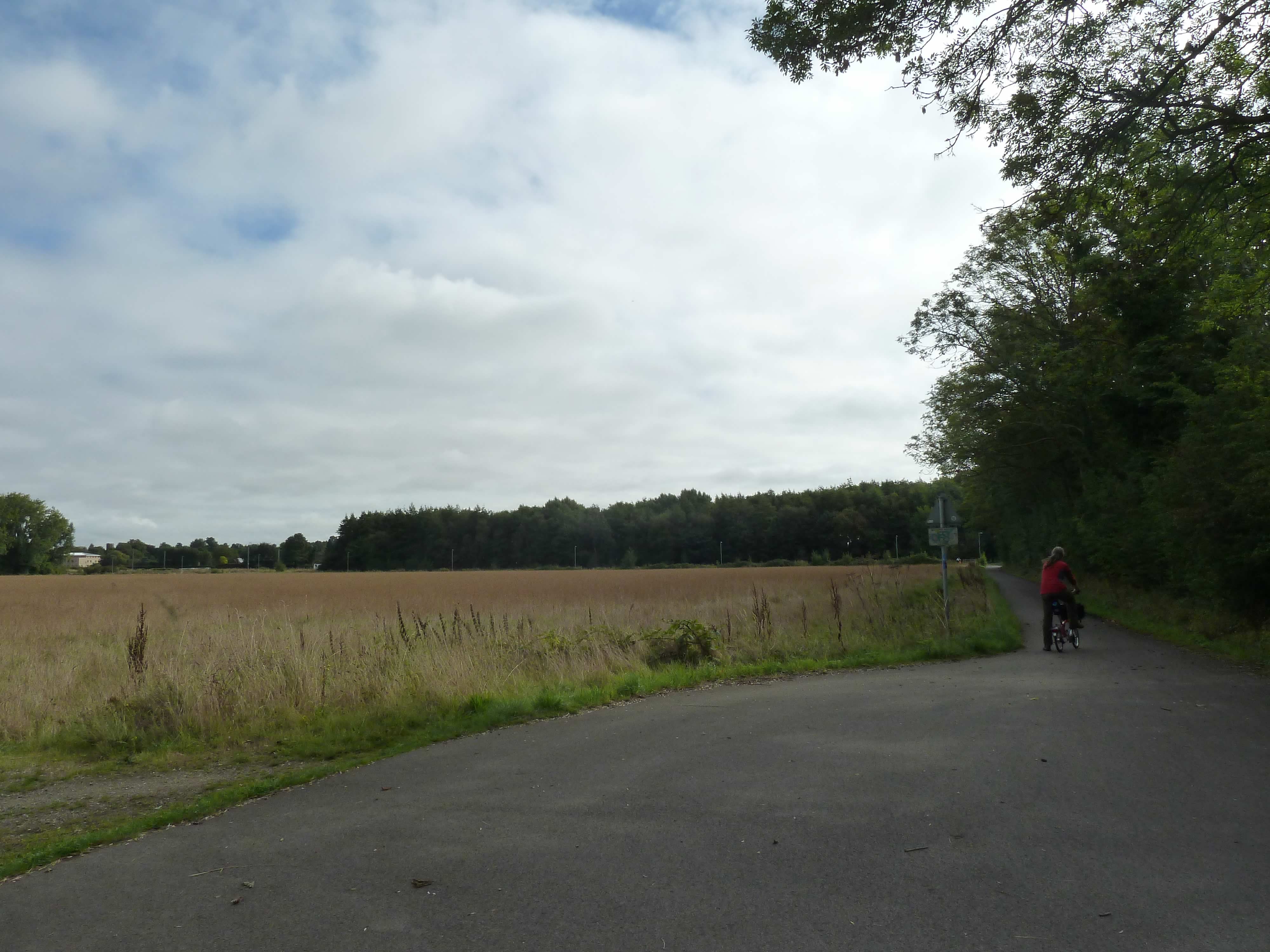 10.22 – Fields around Cambridge
Leaving Cambridge we rode along the bus tracks.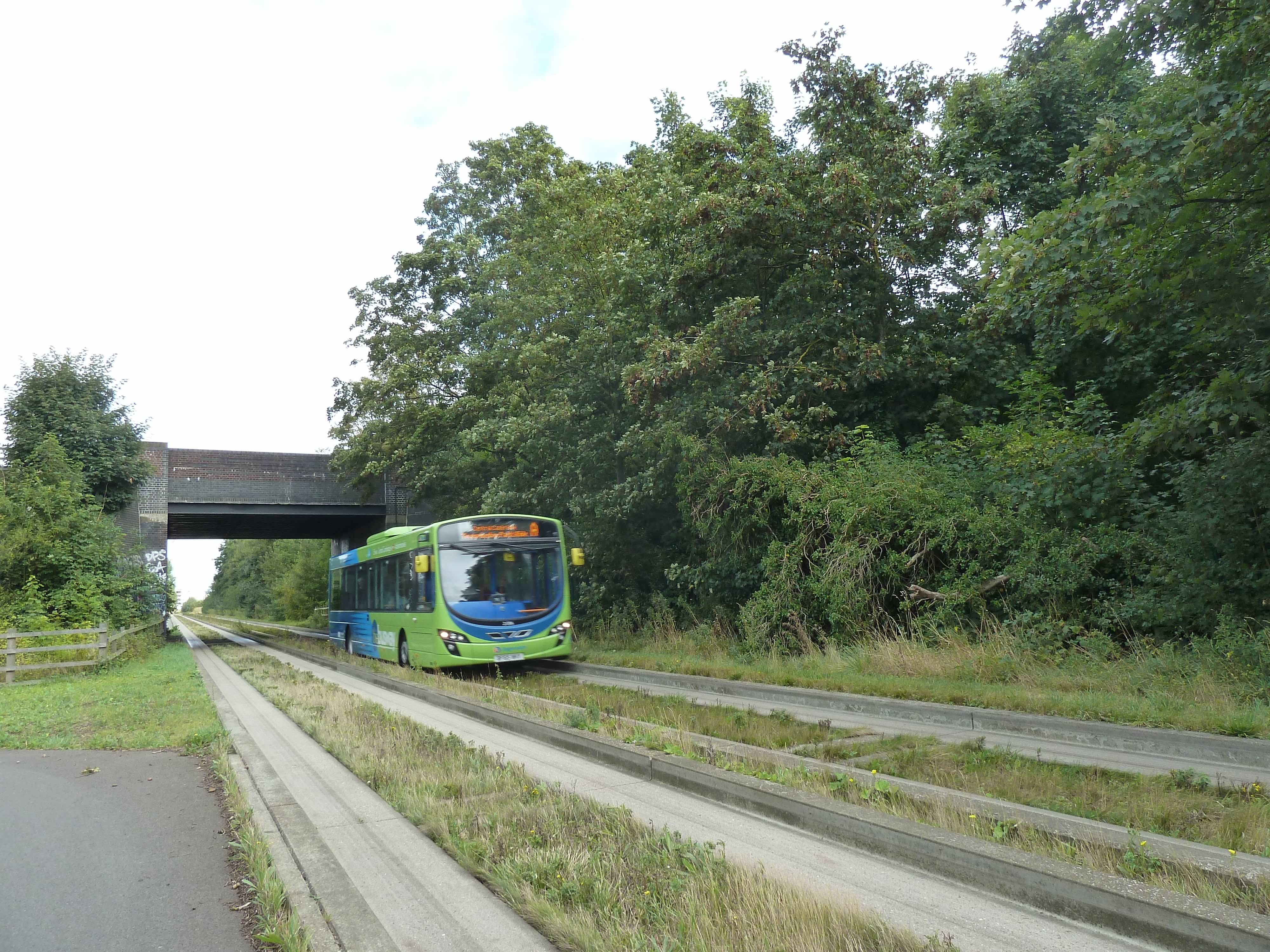 10.24 – Bus tracks. What a cool idea!
We then took the DNA cycle path that goes to Addenbrooke's Hospital.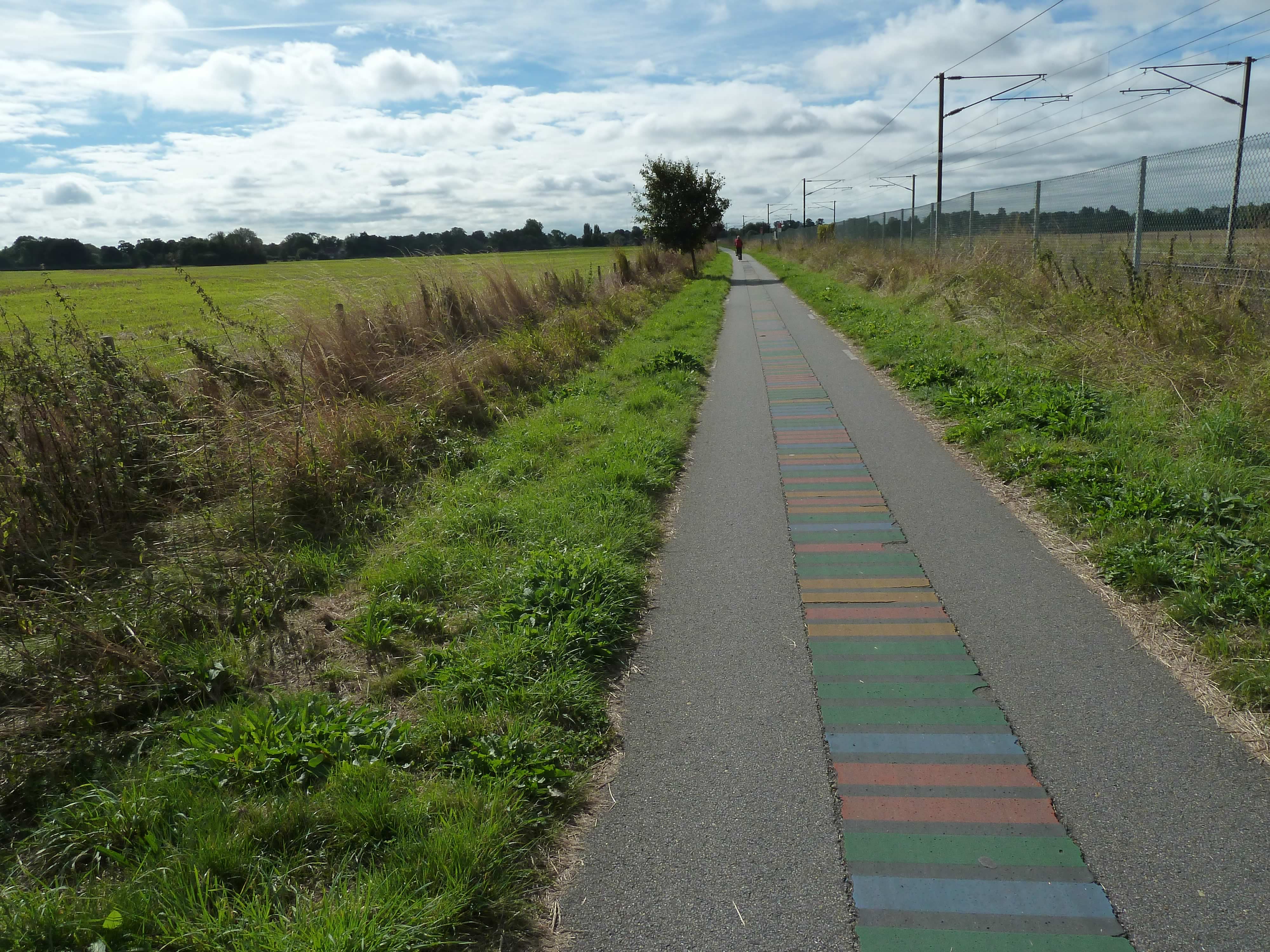 10.37 – Simon on the DNA cycle path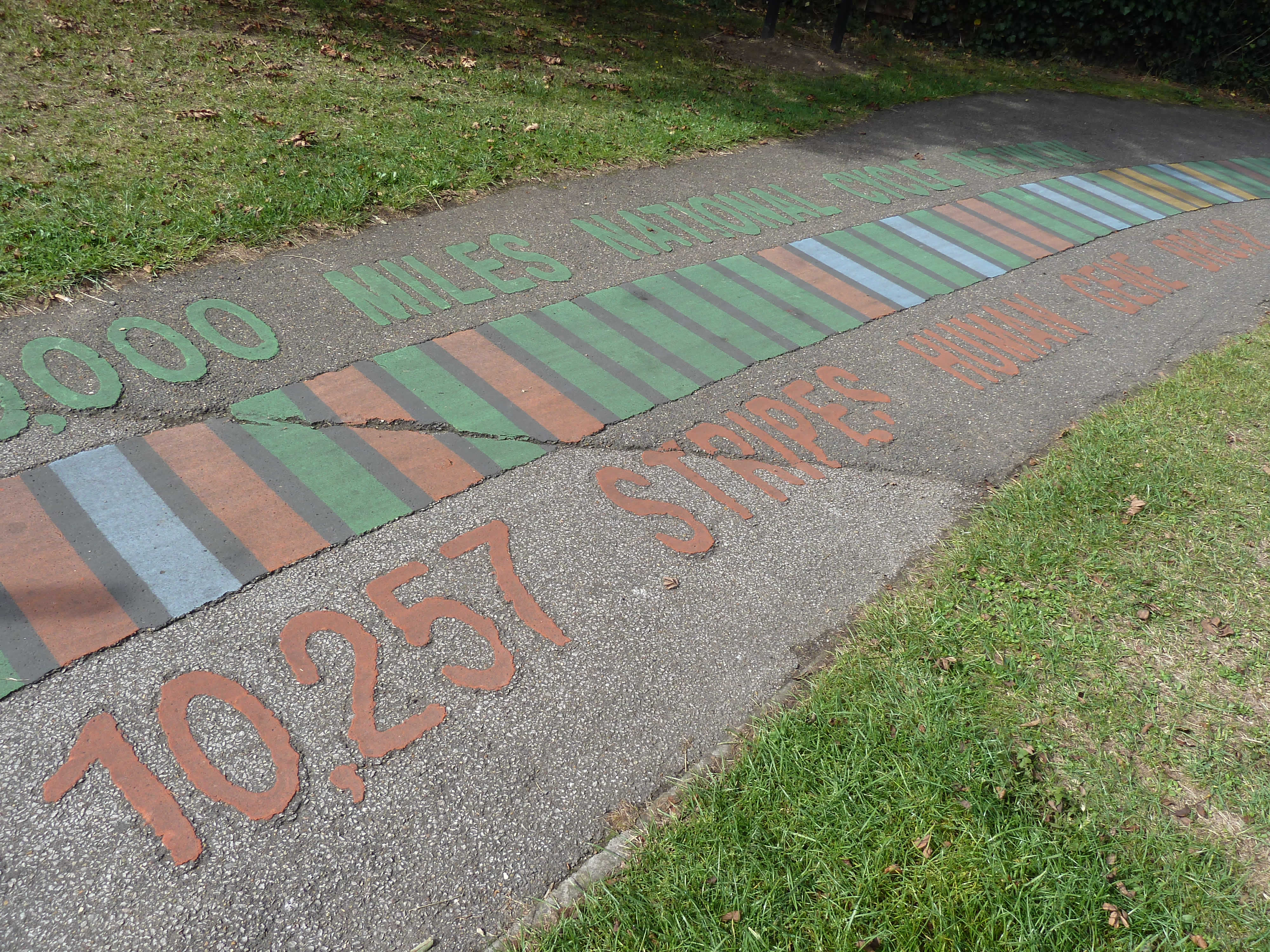 10.44 – Celebrating the 10,000th mile of the national cycle network
We went through a number of villages that looked like this one.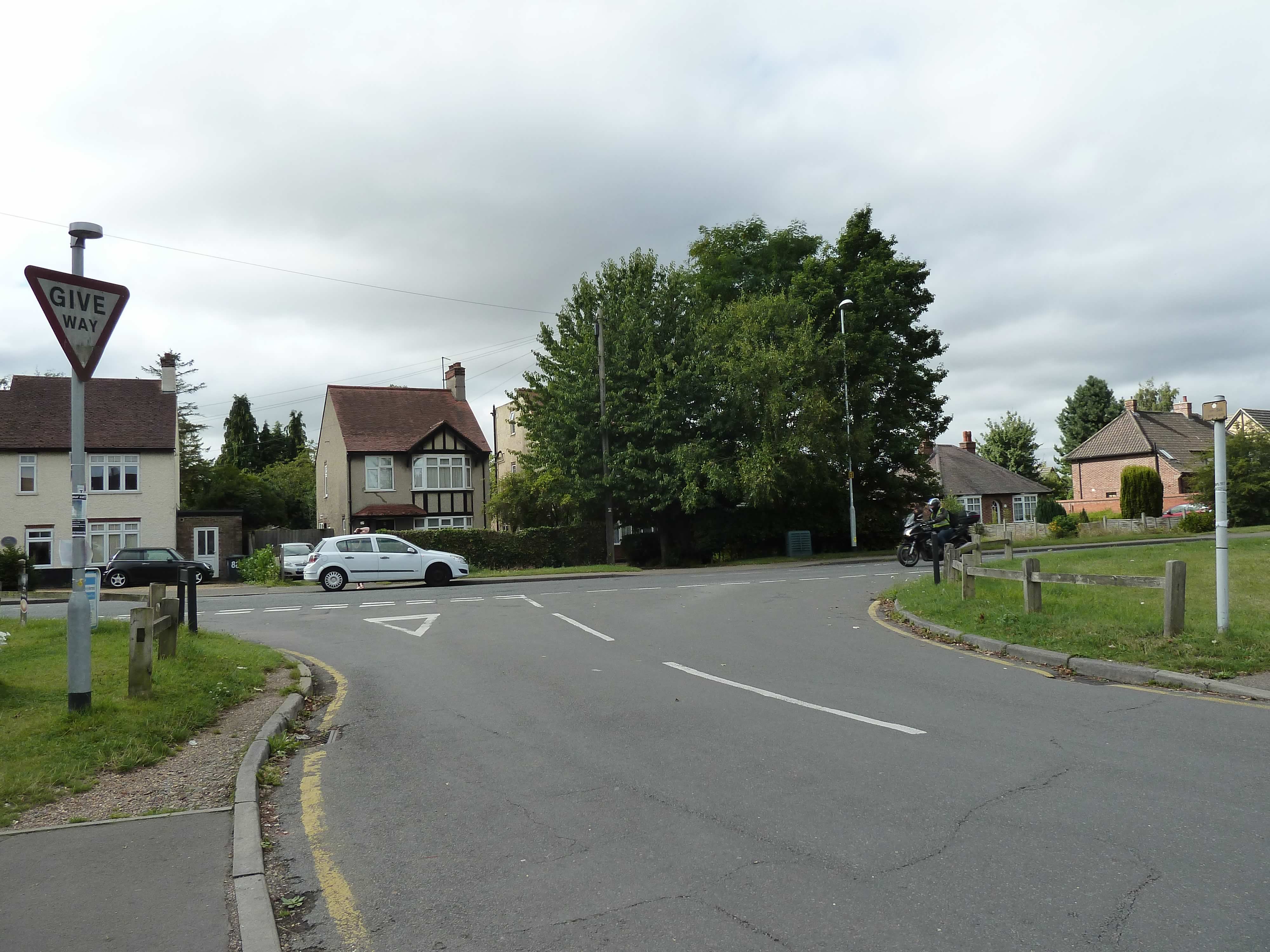 10.54 – Arriving at #
It was a gentle cycle. There seems to be a noticeable lack of hills in the area.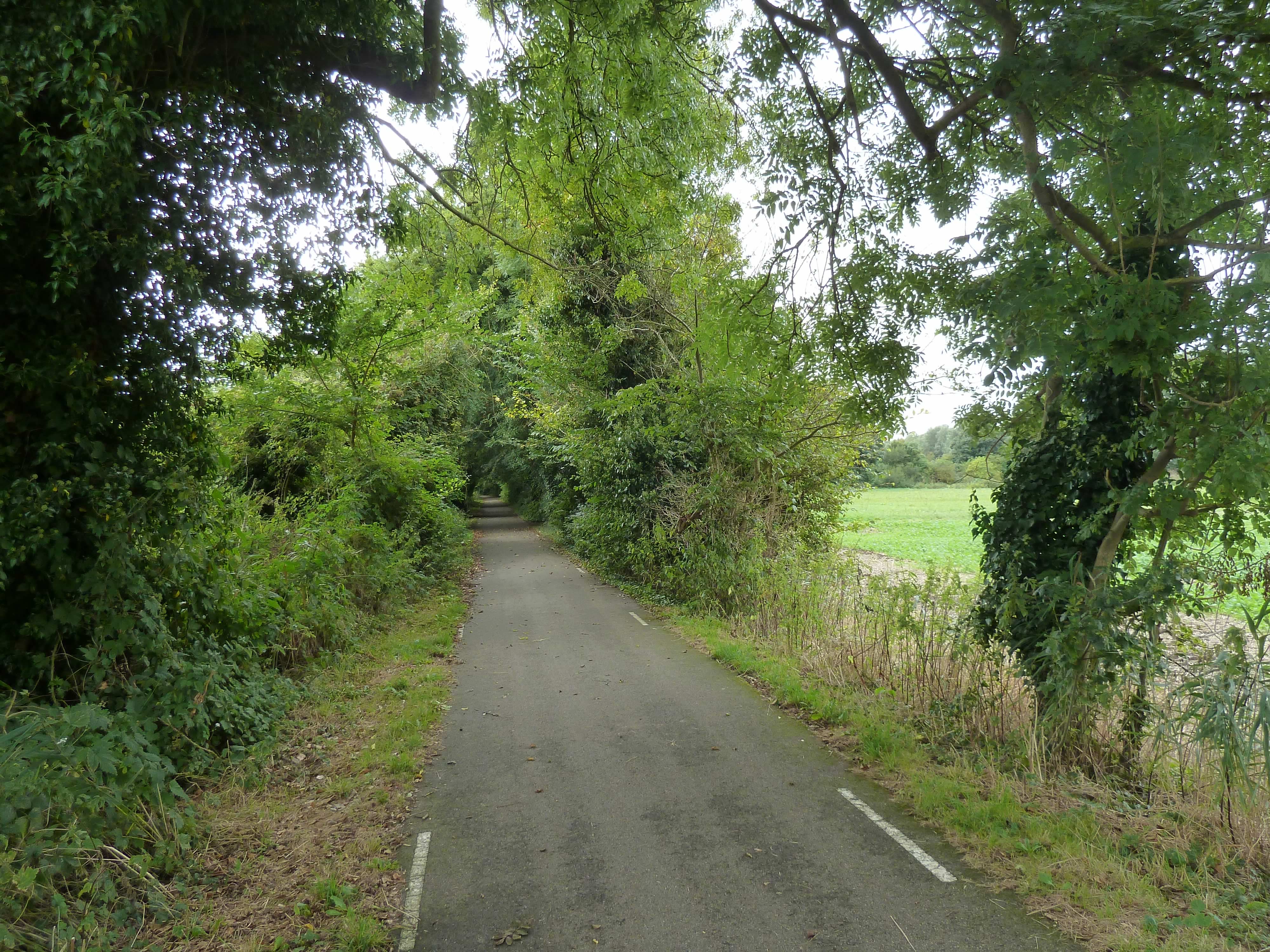 11.19 – A path near #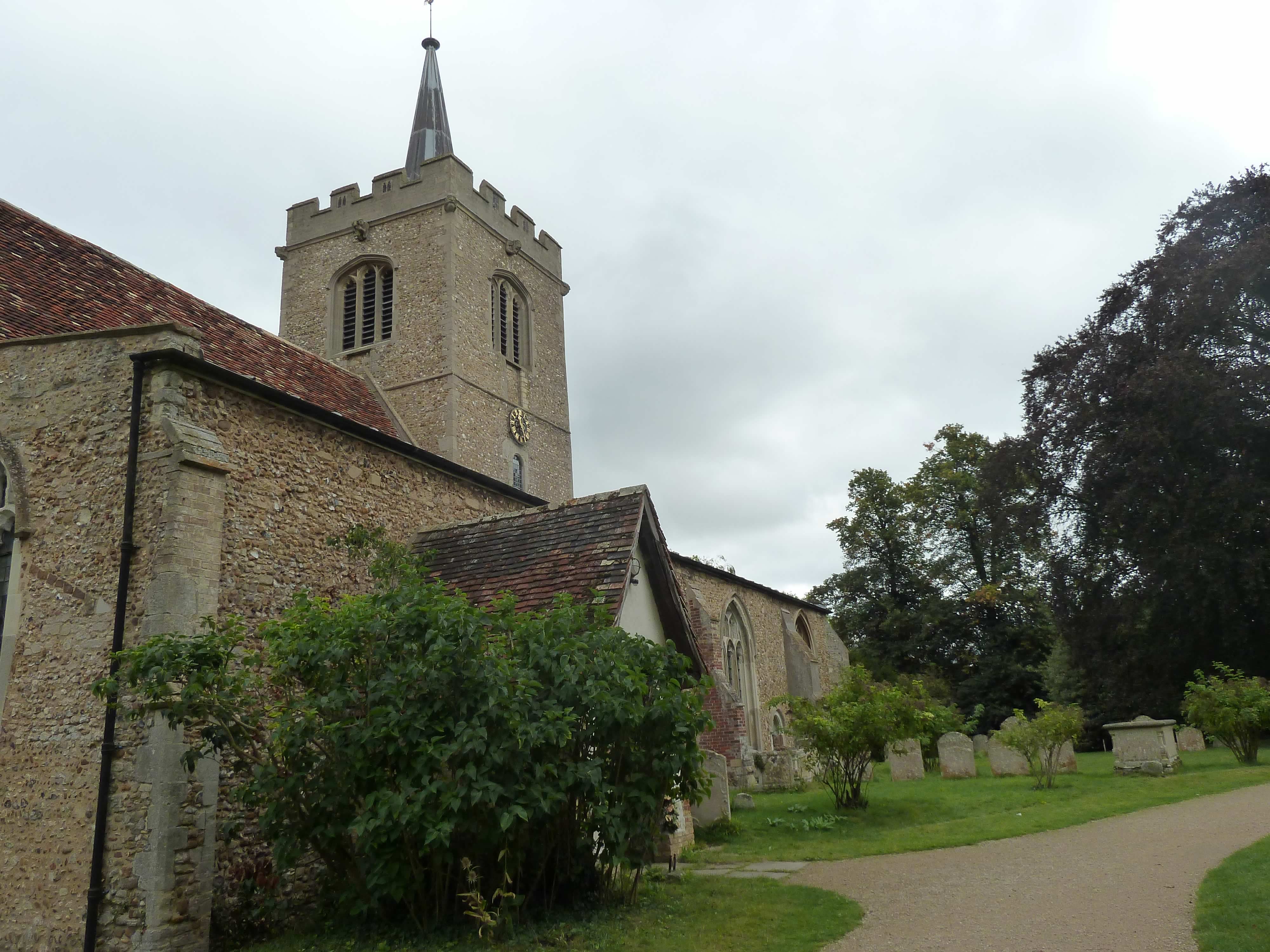 11.25 – Church and graveyard in #
11.48 – A ford near #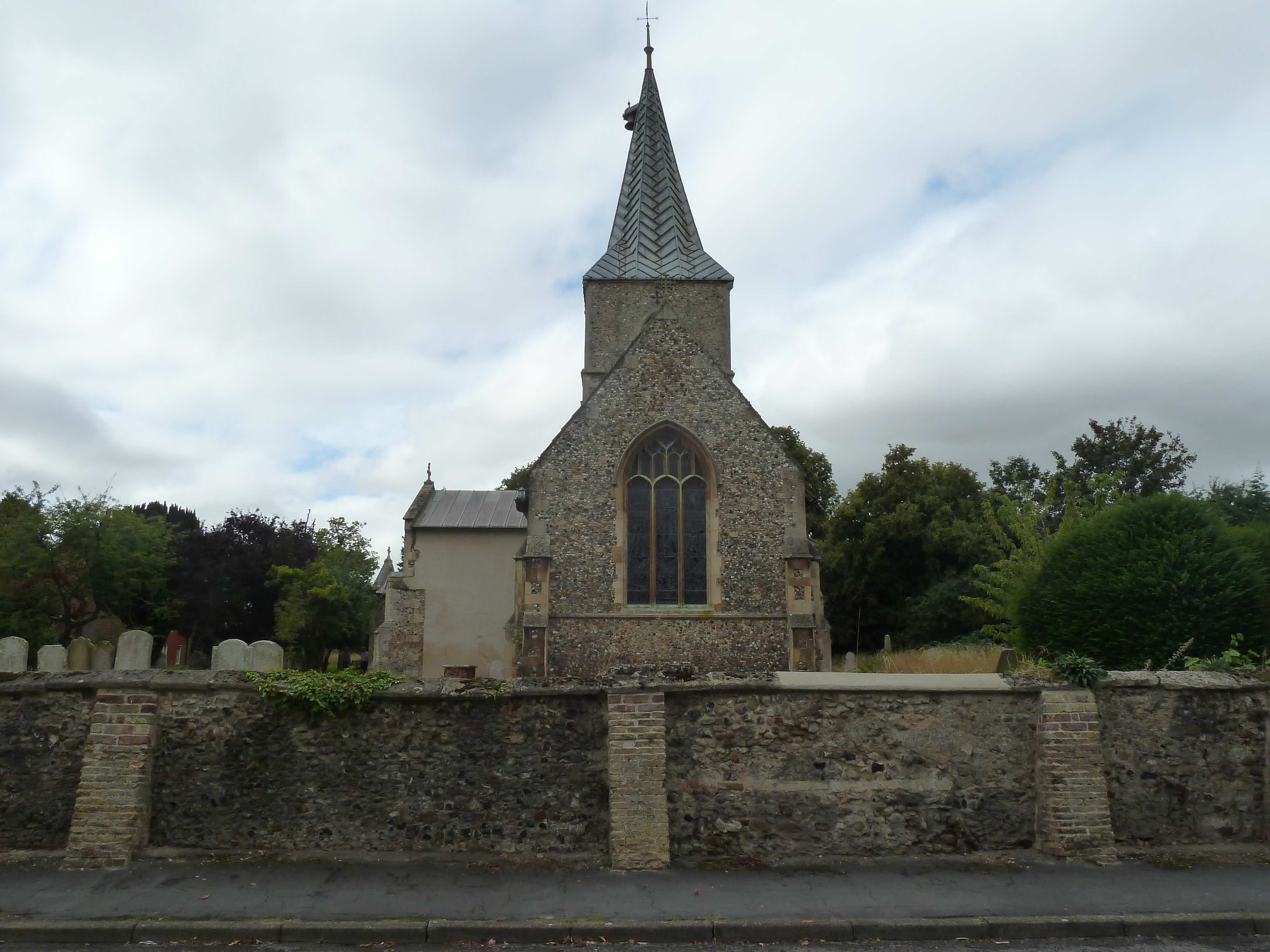 12.02 – Church and graveyard in #
The landscape was pretty, but never spectacular the way it's in Scotland.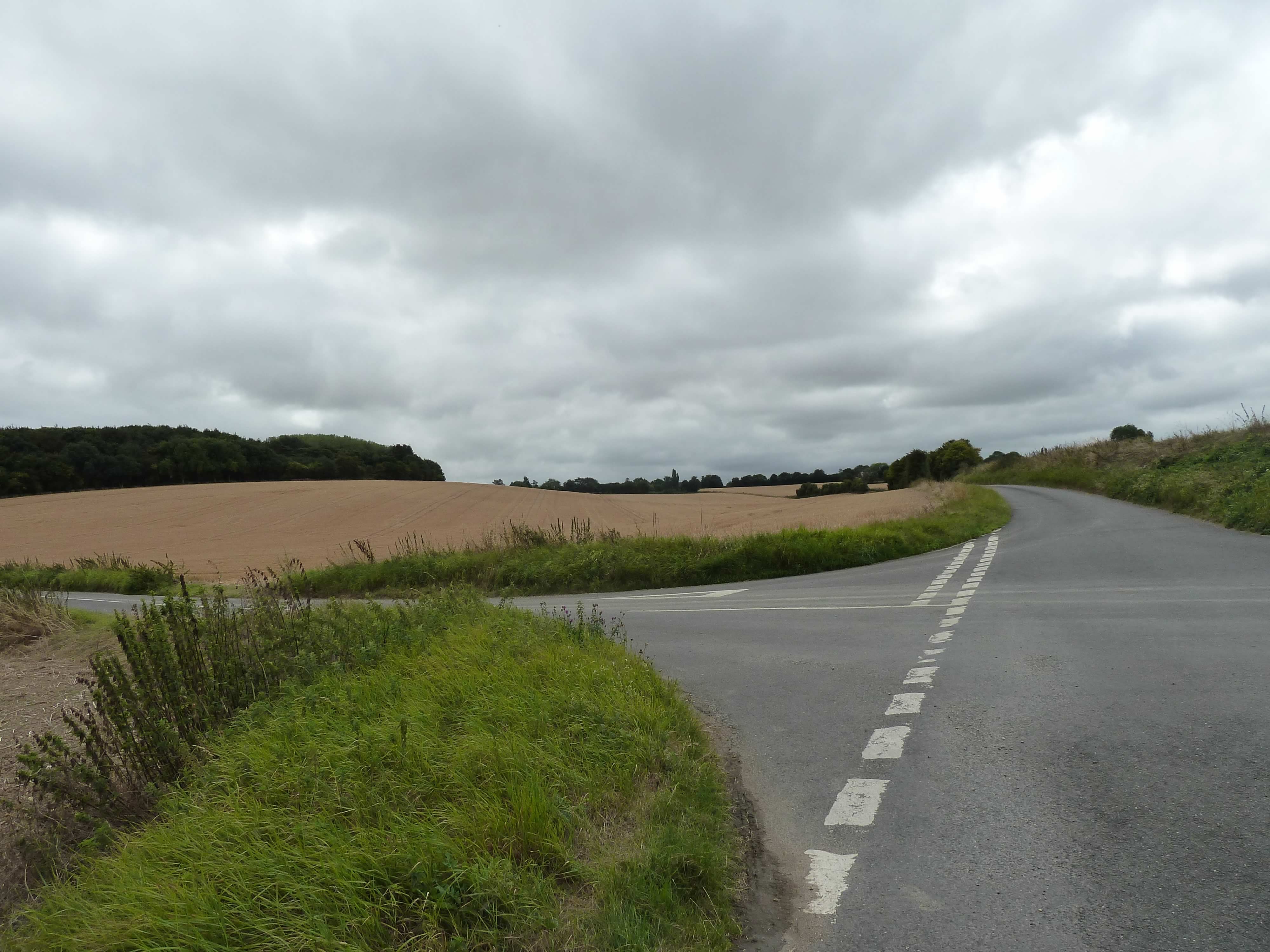 12.38 – Fields near #. Super flat.
It got cloudier as the afternoon approached. There was hardly any wind, and we got pretty warm.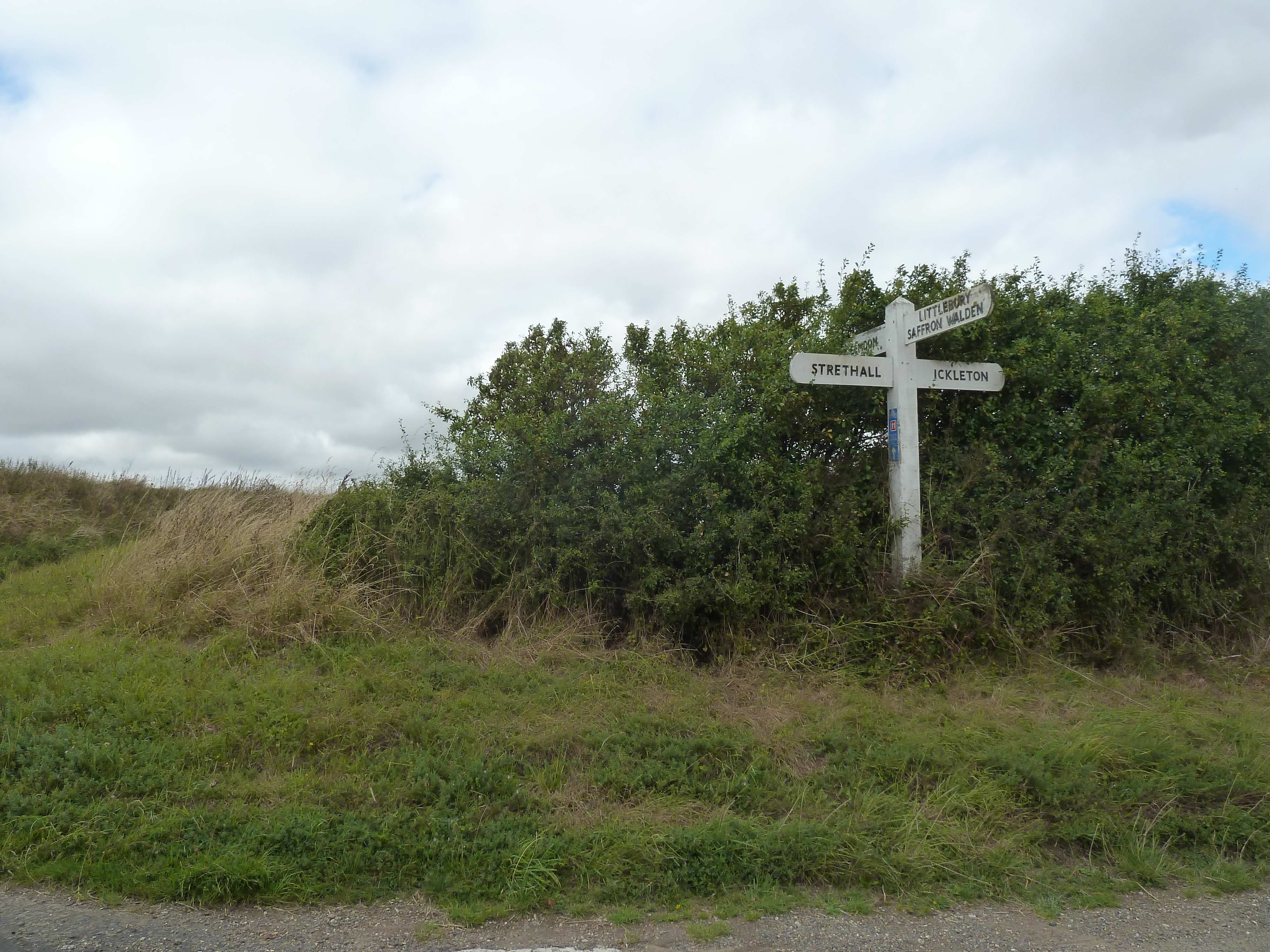 12.38 – A crossroads at #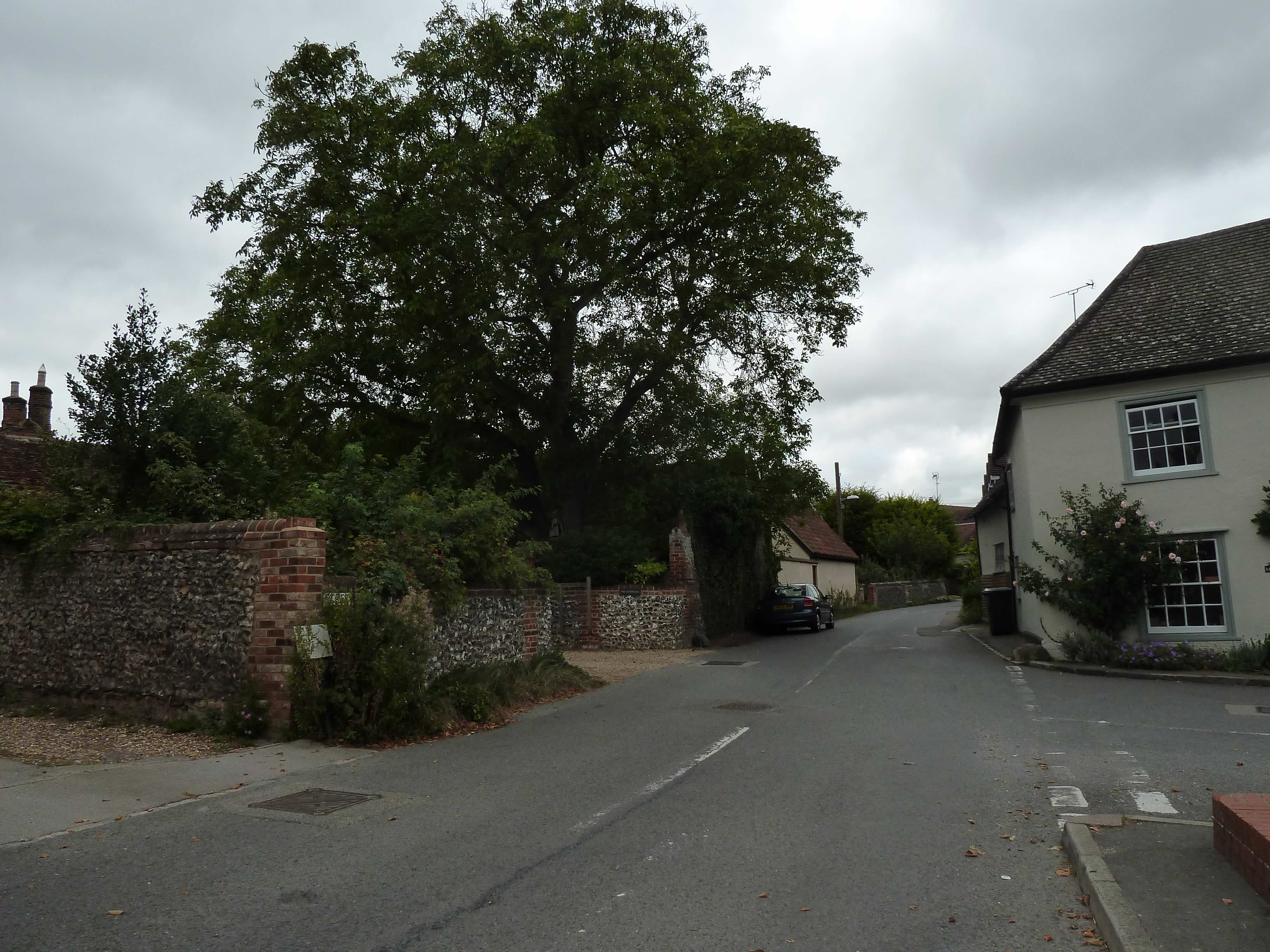 12.55 – #
We arrived at Saffron Walden at around 1pm.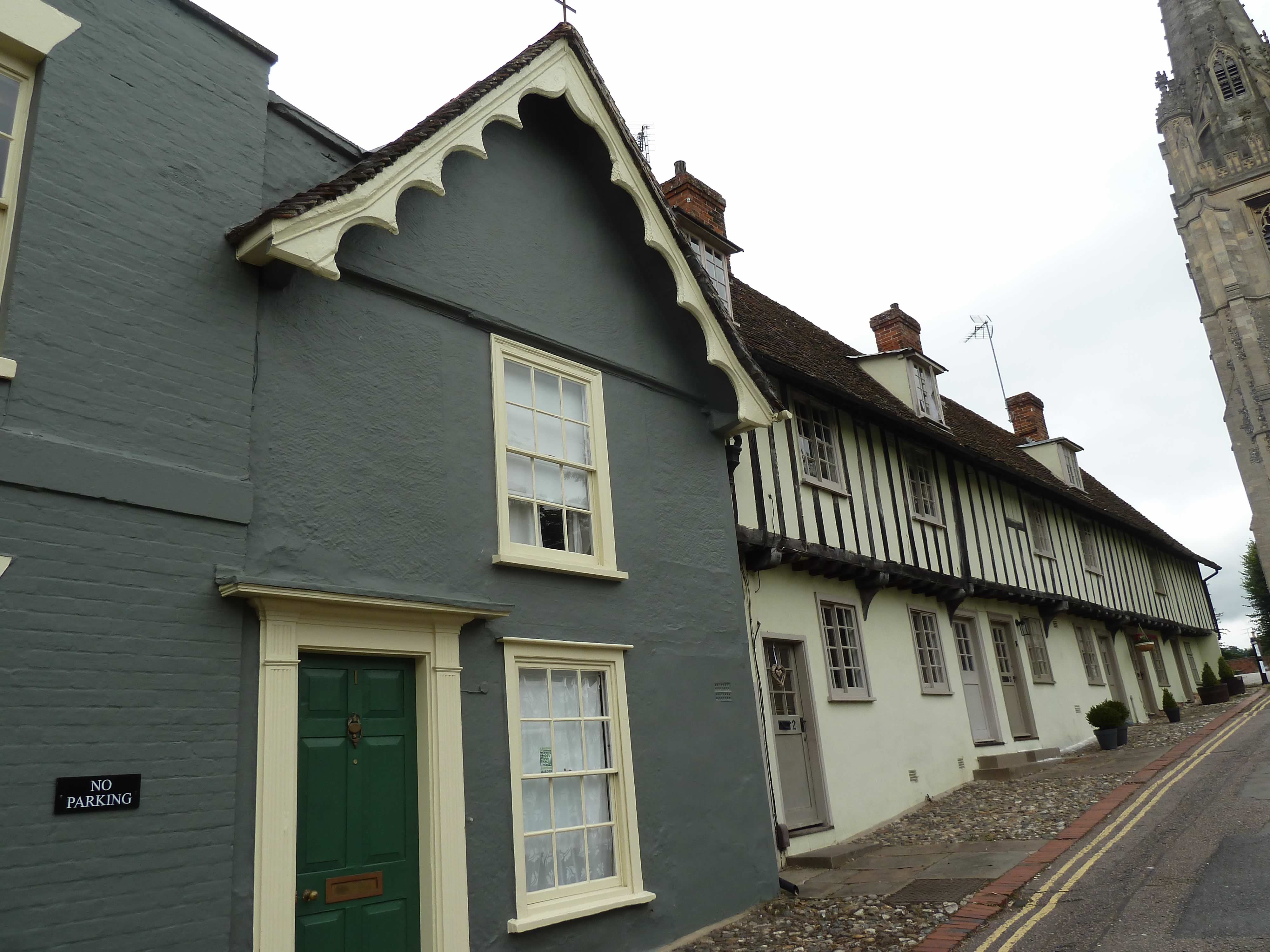 13.17 – Quaint houses in Saffron Walden
We had lunch in the church garden.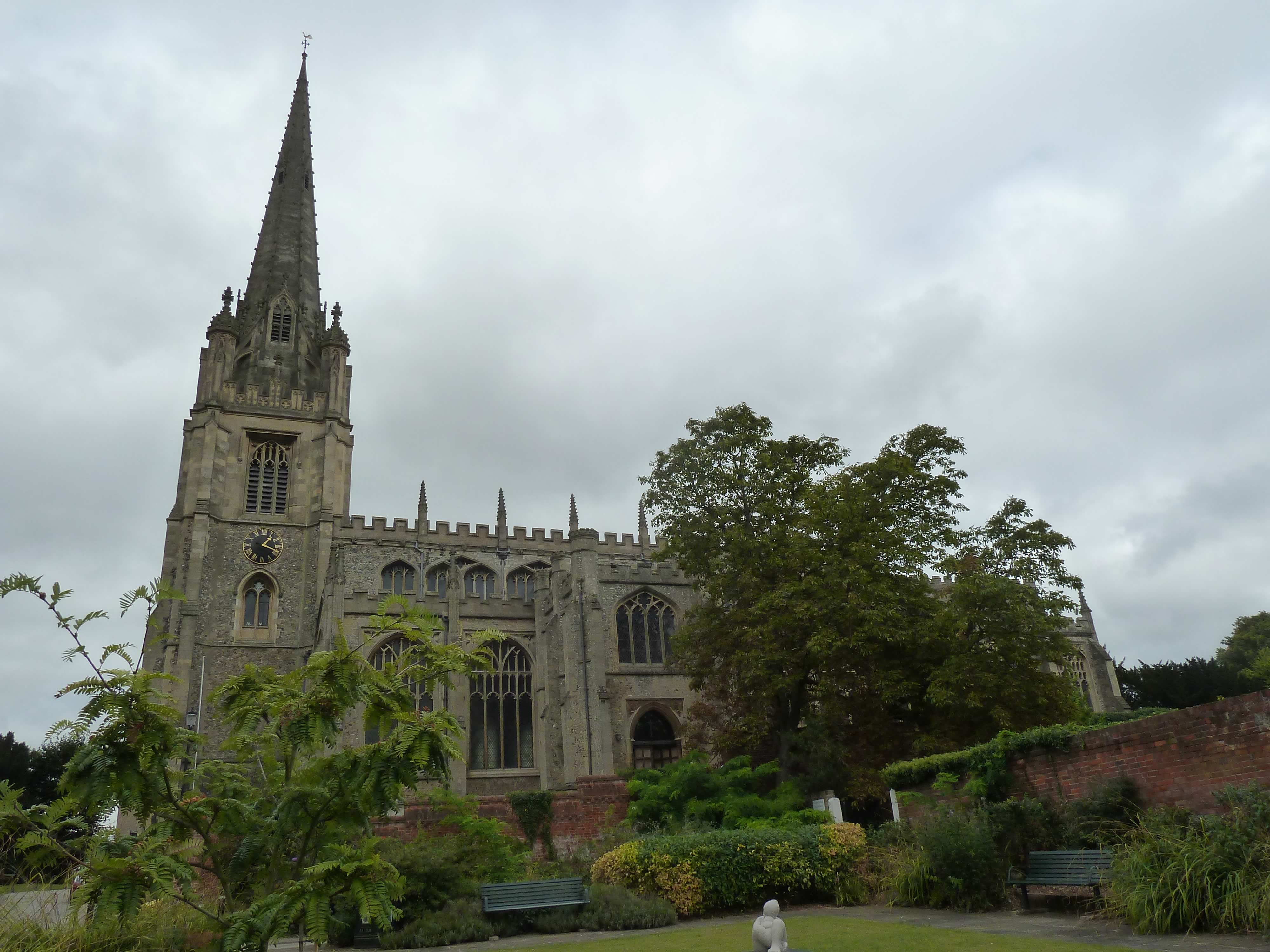 13.18 – The main church in Saffron Walden
We then cycled around town. It was a very interesting place.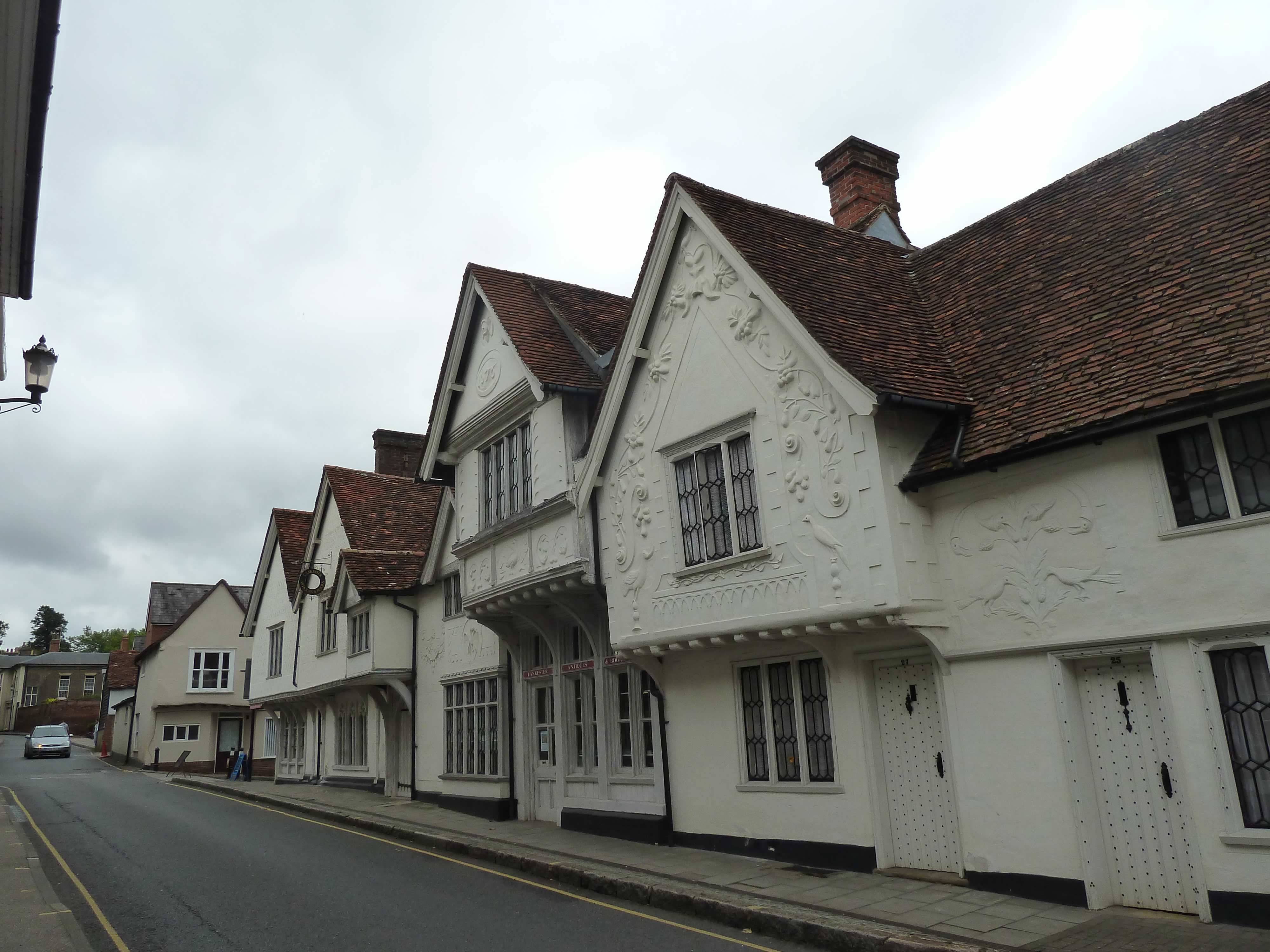 13.20 – More quaint houses in Saffron Walden
We left Saffron Walden and headed north, back to Cambridge.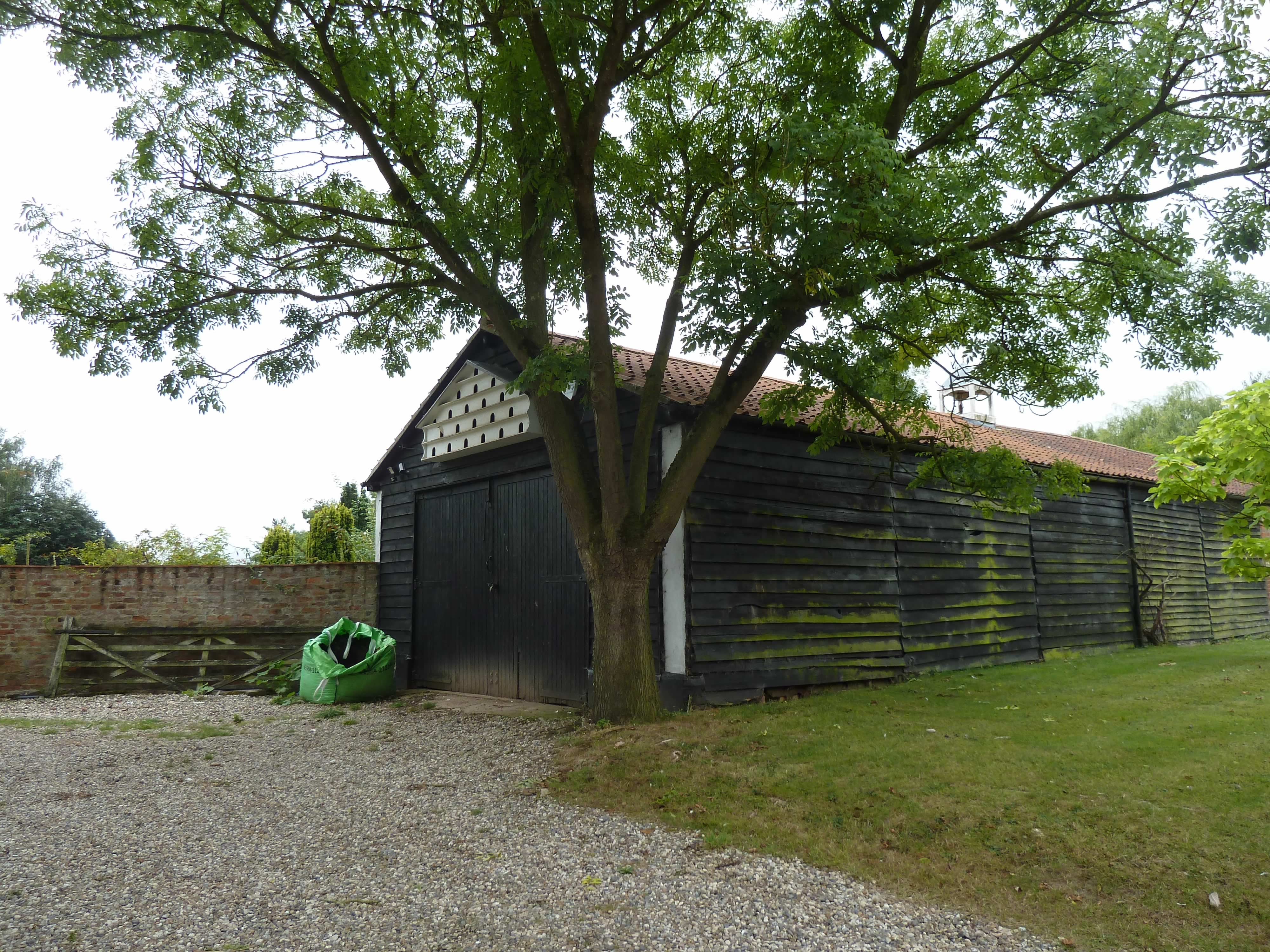 14.43 – A dovecote
There were blackberries all the way along this path.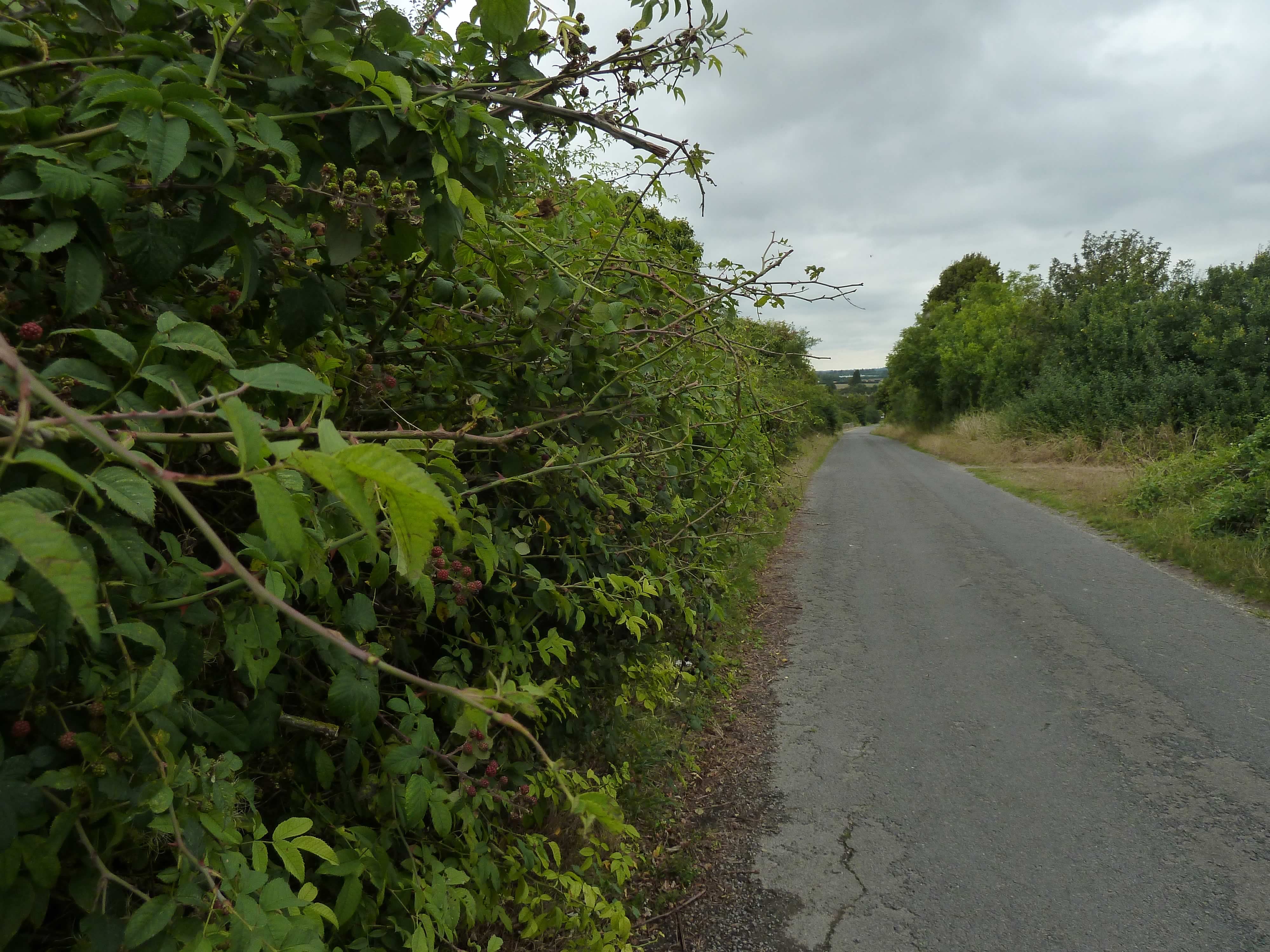 14.57 – Path with unripe blackberries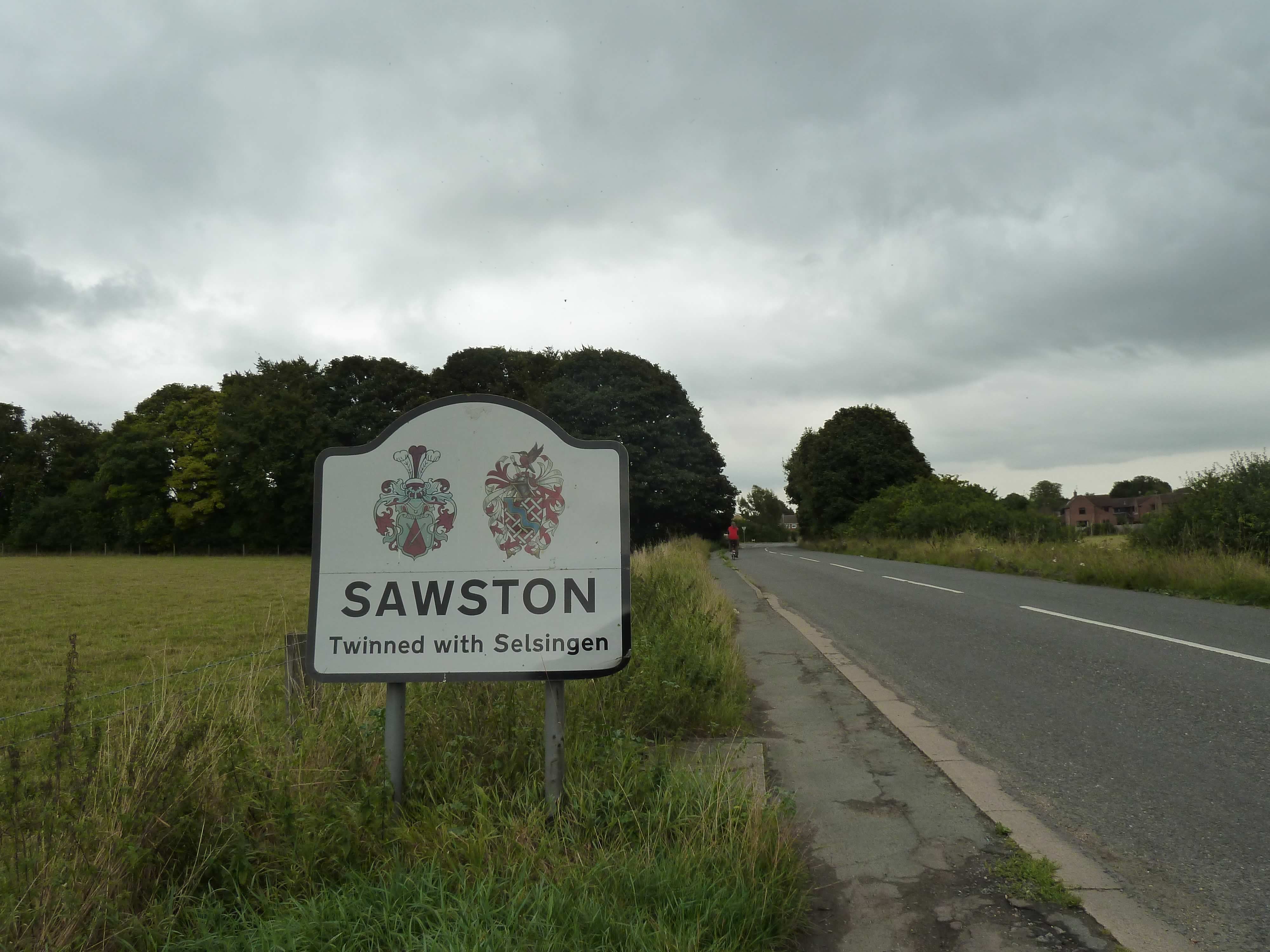 15.42 – Arriving at Swaston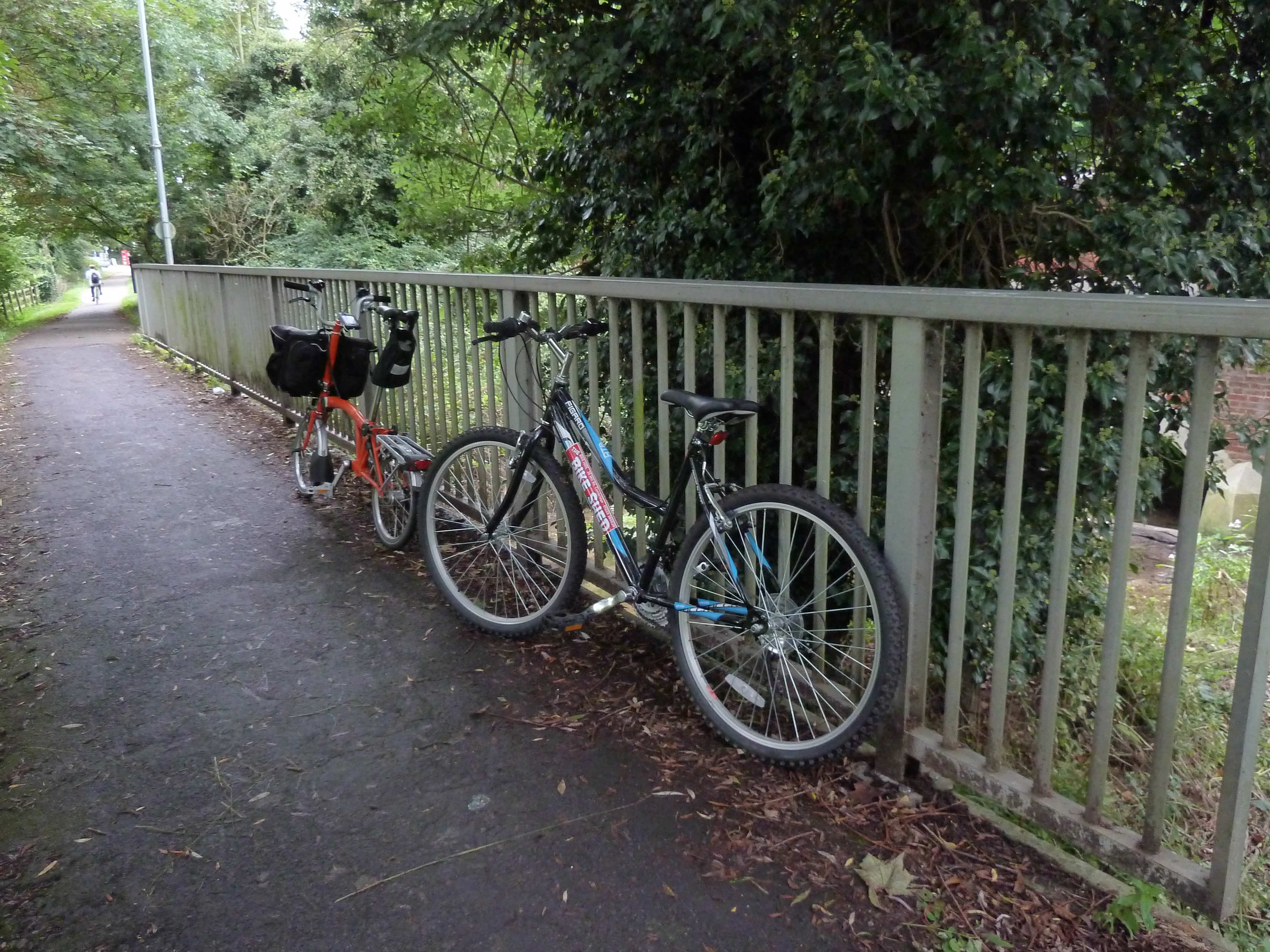 15.58 – Brompton & rented bike having a rest
We got back to the rented apartment at around 5pm.
We had a quick dinner and left for the pub. There, we met up with a few colleagues and friends.
Roberto came with his wife and kids. We had a great time.
We took the train back to Edinburgh the next day.
I took all the photos on my iPhone.