Total distance:
7.94 mi
Total climbing:
609 m
Total Time:
04:43:58
Some interesting data
8 mile walk, 4h45 from 8.45 to 13.30 – average 1.7 mph
---
On our second day in Bridge of Orchy, we went out for a walk along the West Highland Way.
We left the cottage on foot at about 8.30am.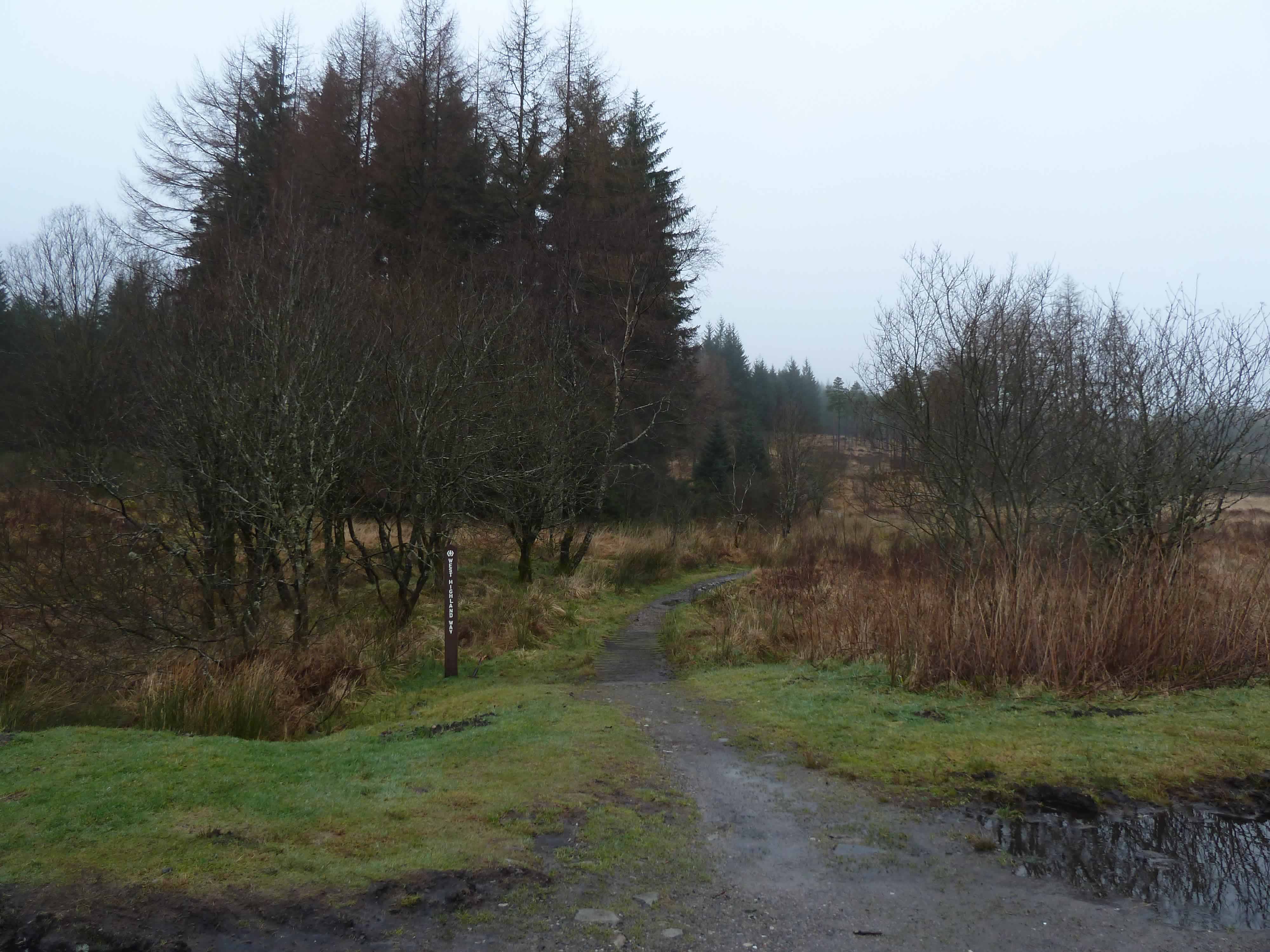 8.47 – Joining the West Highland Way
We went down the road, past the Bridge of Orchy Hotel, and headed in the northwesterly direction.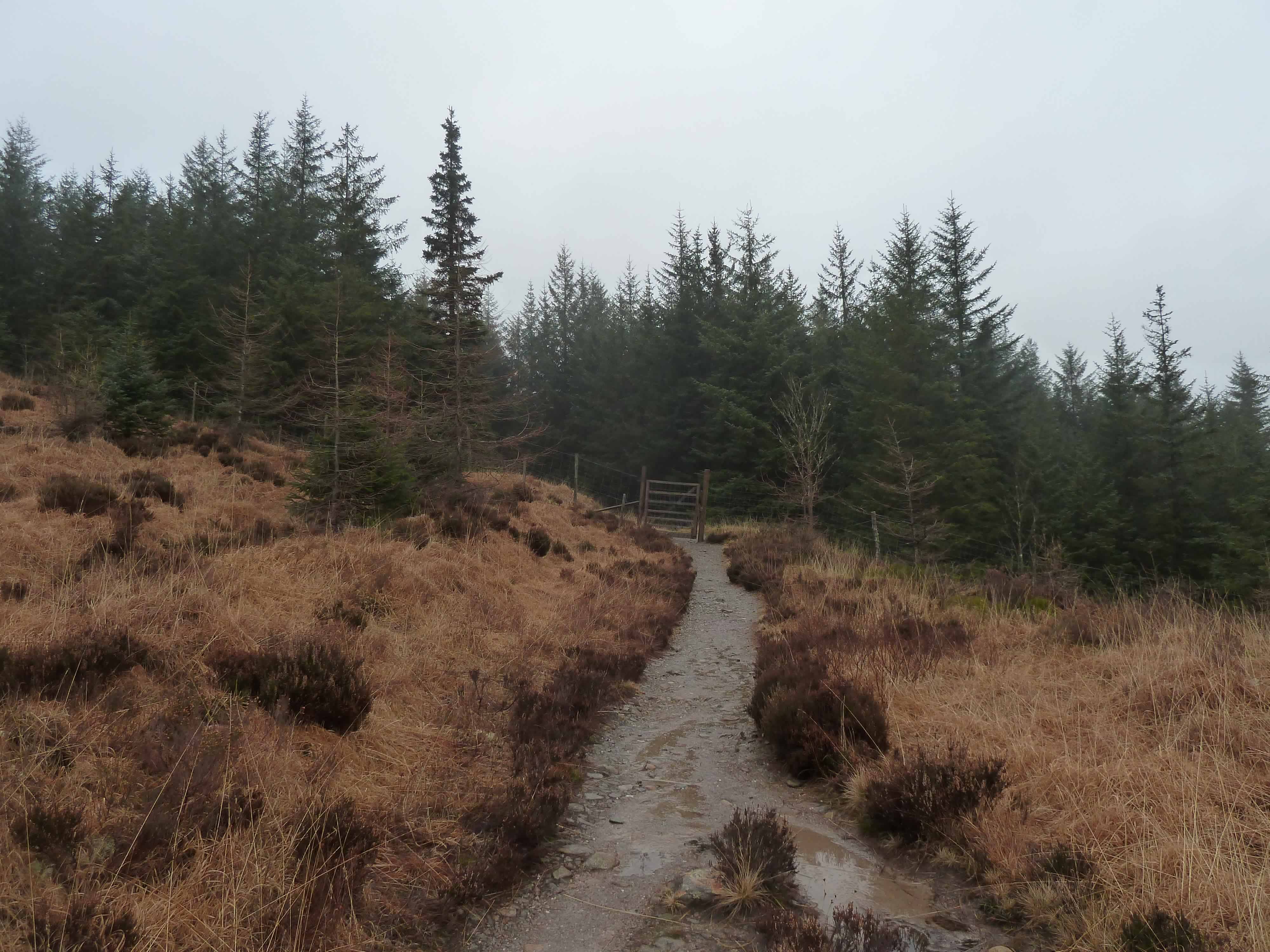 9.00 – Along the West Highland Way
We were on the West Highland Way for about an hour.
The West Highland Way is an easy walk on a well maintained path with no mud.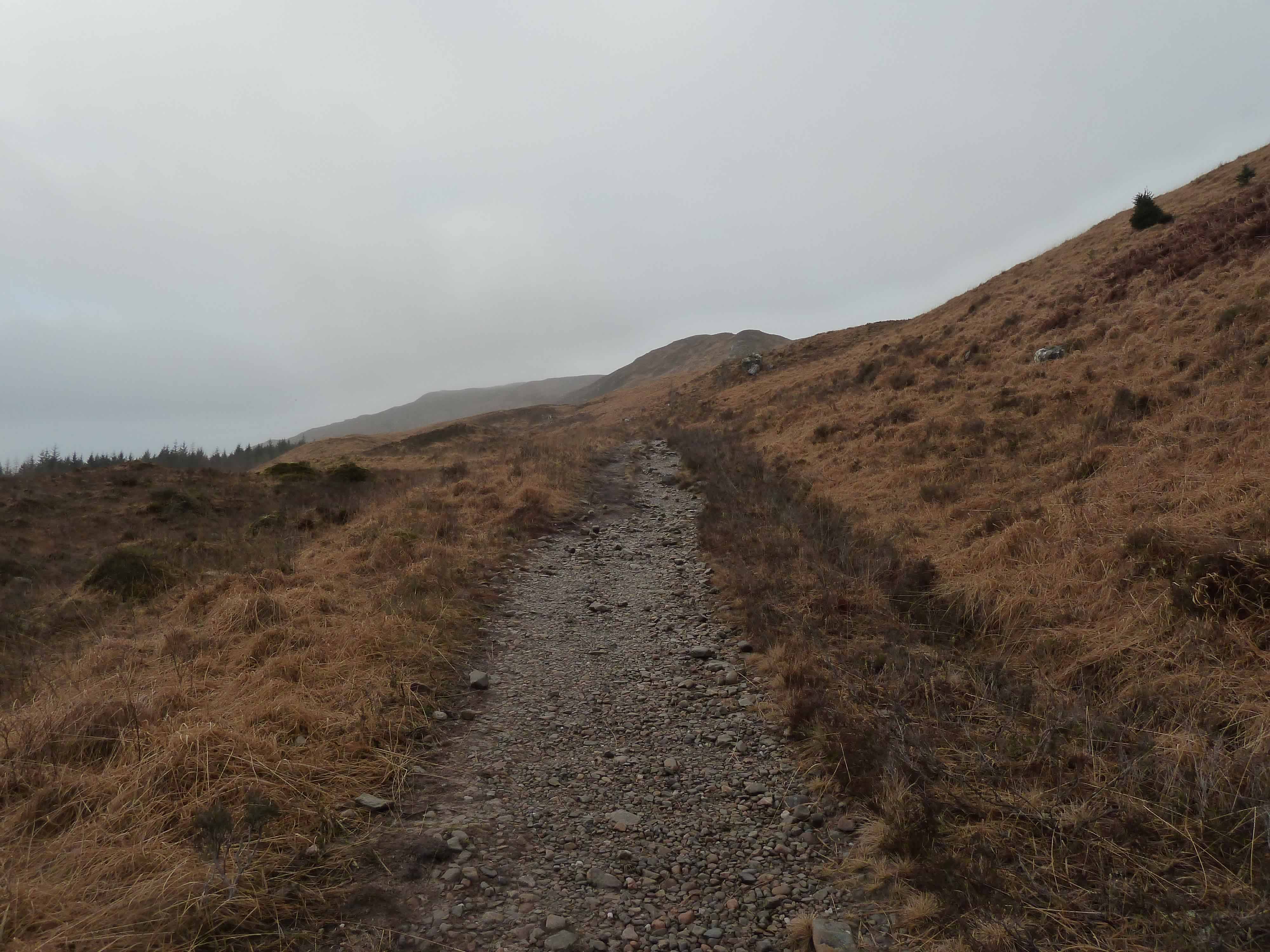 9.11 – A gentle climb
Then we walked up till we reached Màm Carraigh, which is 310m high.
From there we continued in a southerly direction to an unnamed peak at NN281398.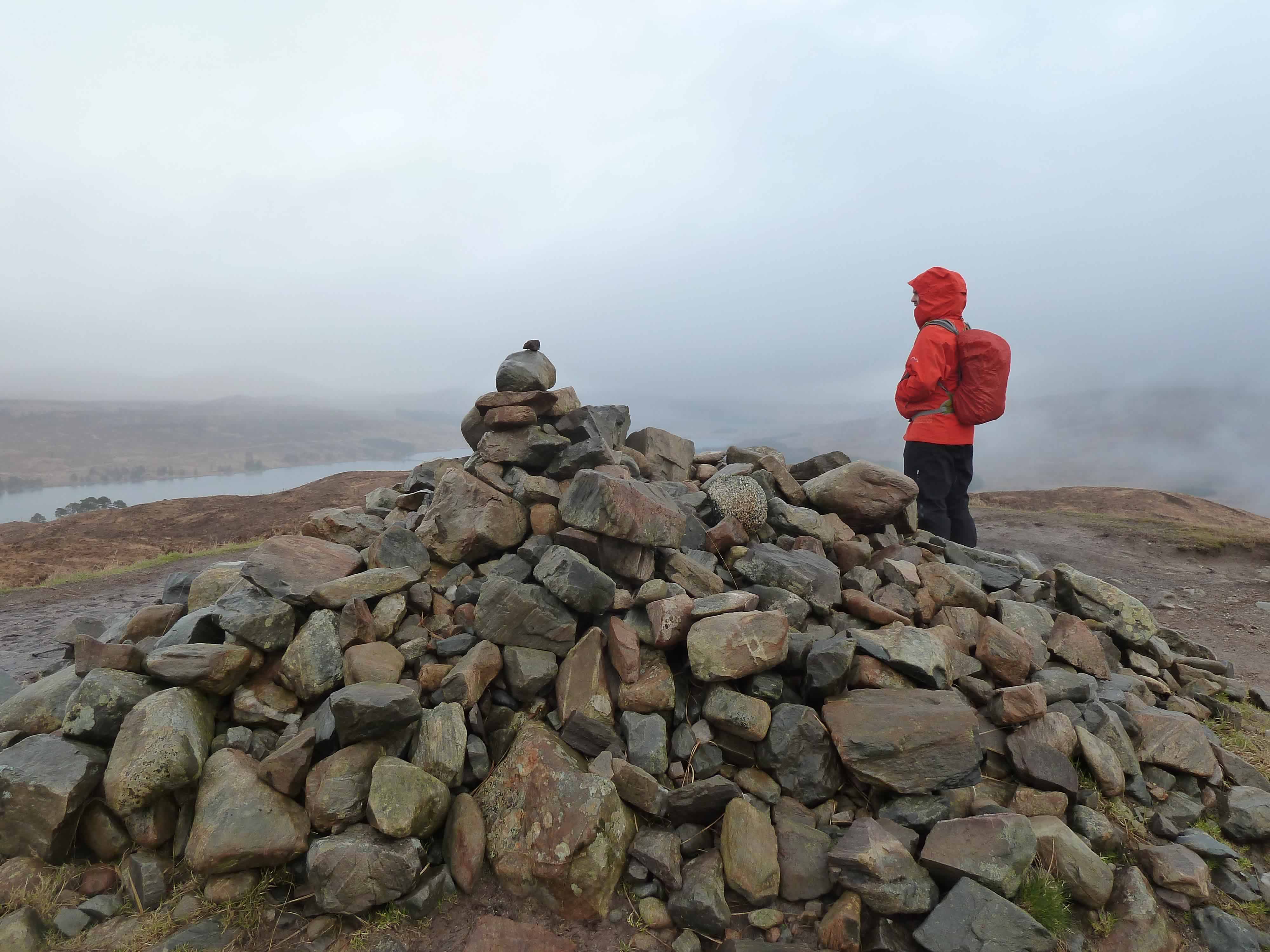 9.32 – Conquering a modest peak
Throughout the day, there was little wind, the temperature was good, and the sun came out on and off. The visibility changed from one minute to the next.
We had better weather than predicted, and no rain. It only got a bit windy at the top of the hill.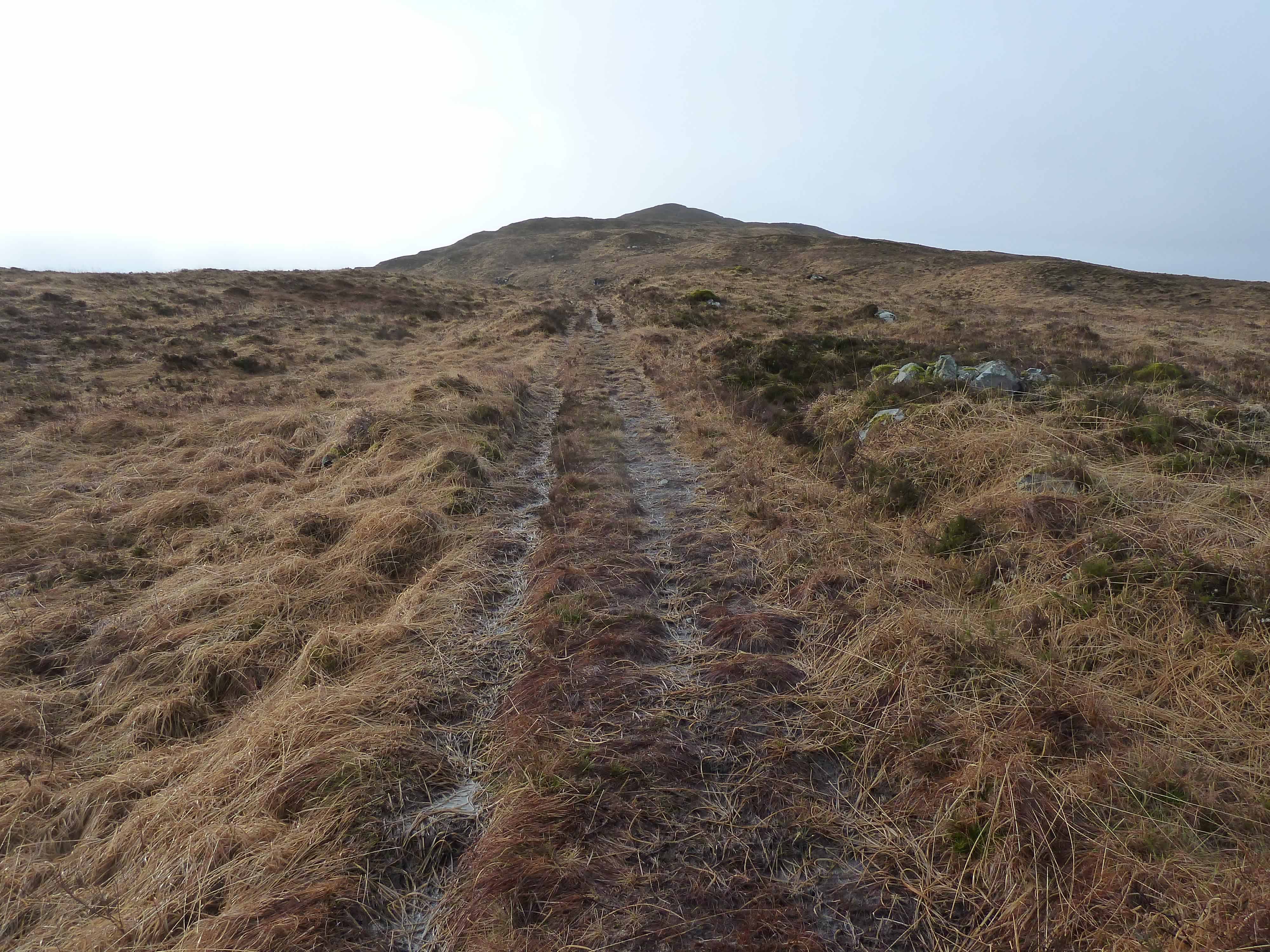 9.52 – No longer on the West Highland Way
We saw some deer running and quite a few big black crows, but we didn't see pheasants or grouse.

10.29 – View of Loch Tulla
There was very little snow. Nothing like what we'd have a couple of days later.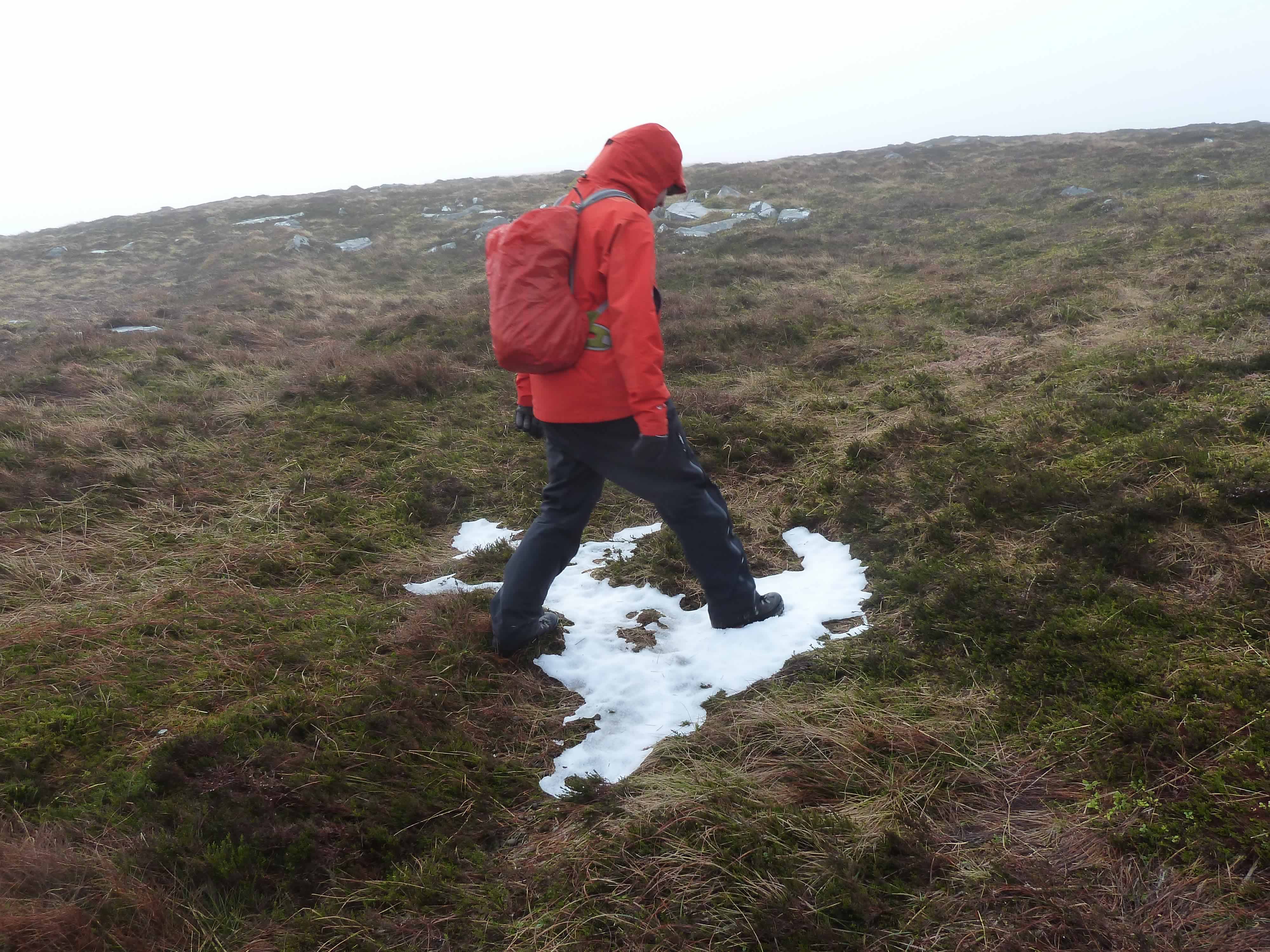 10.39 – Snow!
We stopped at this curious weather station.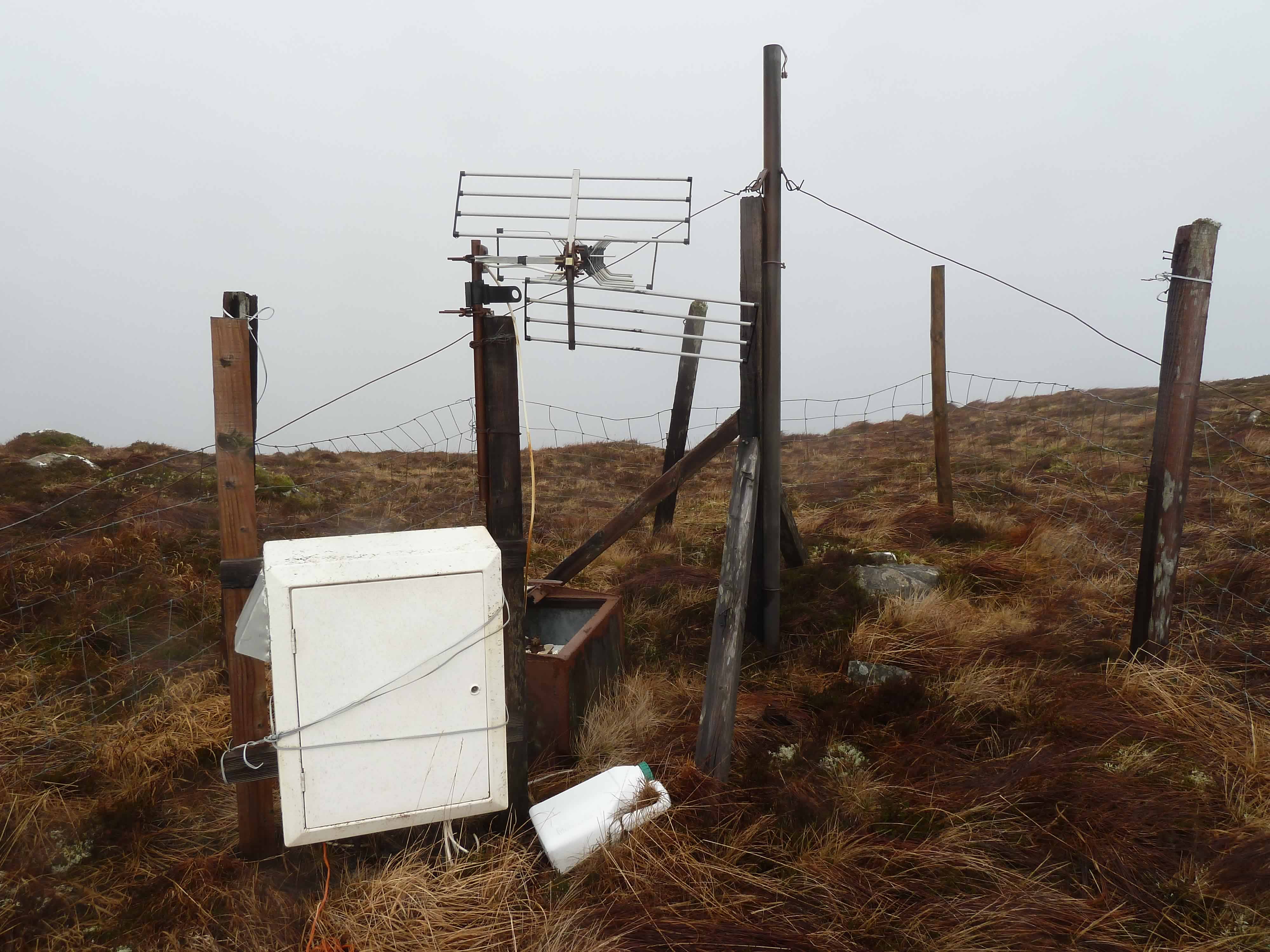 10.56 – A weather station
We came down. As we descended, we saw the rainbow. Soon after that, we had lunch.
We ate red Leicester & tomato, and tongue sandwiches; and Jamaica cake with chai. I simply love that Jamaica cake.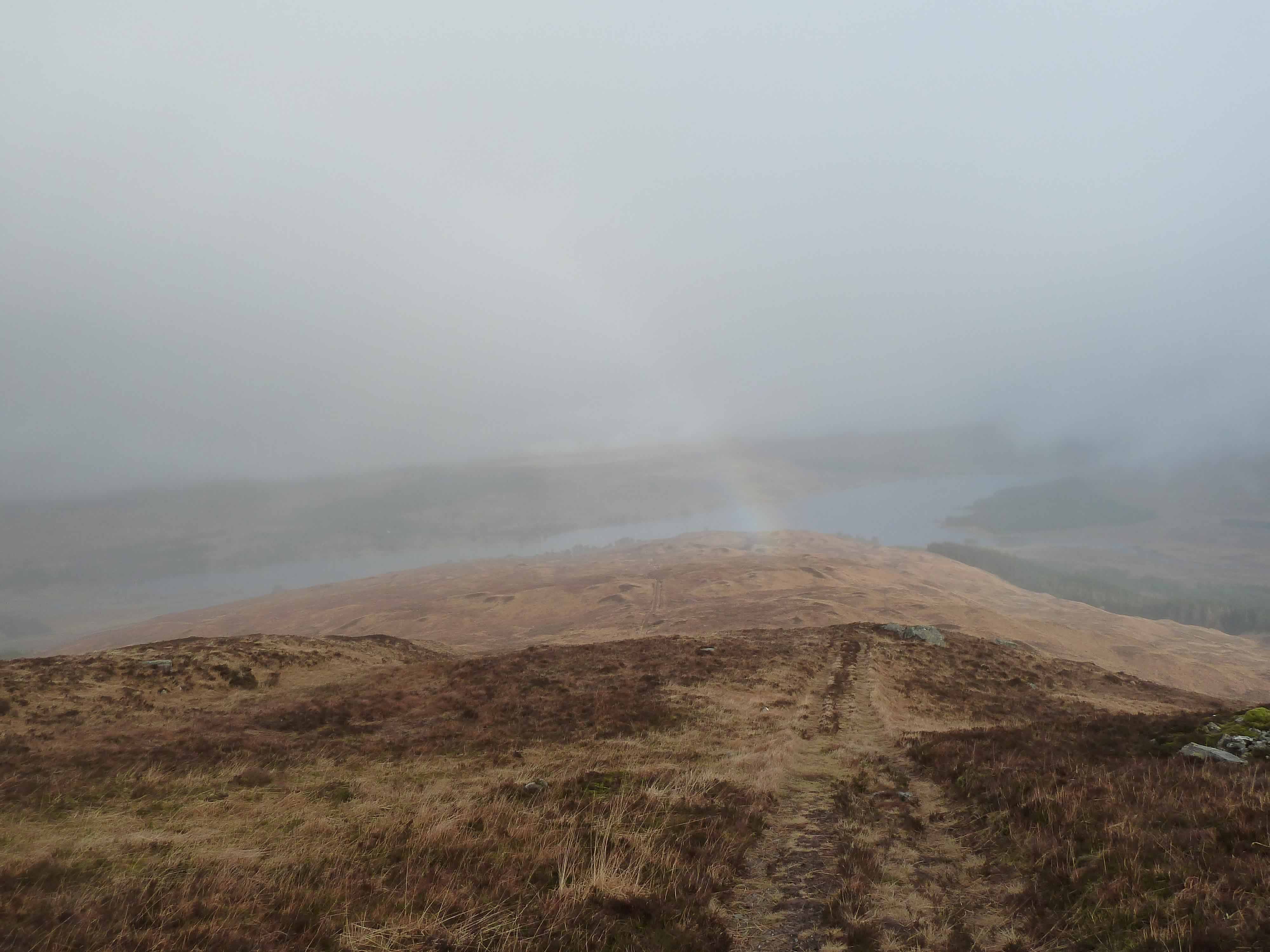 11.09 – A very discreet rainbow
12.06 – Loch Tulla
We then wandered down to the Inveroran Hotel, which opens between March and October.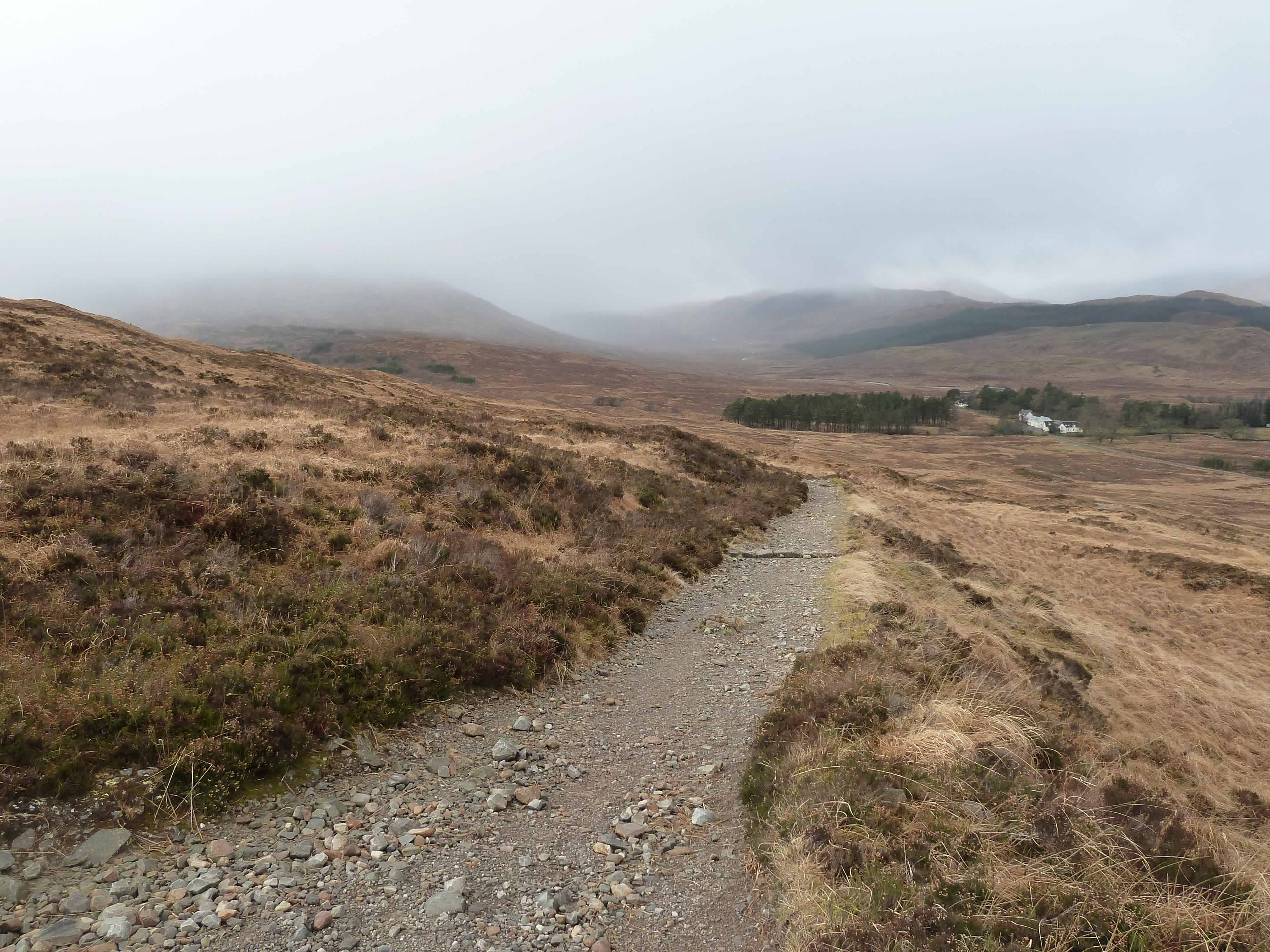 12.06 – The path down to the Inveroran Hotel
From the hotel we followed the road back to Bridge of Orchy, along Loch Tulla.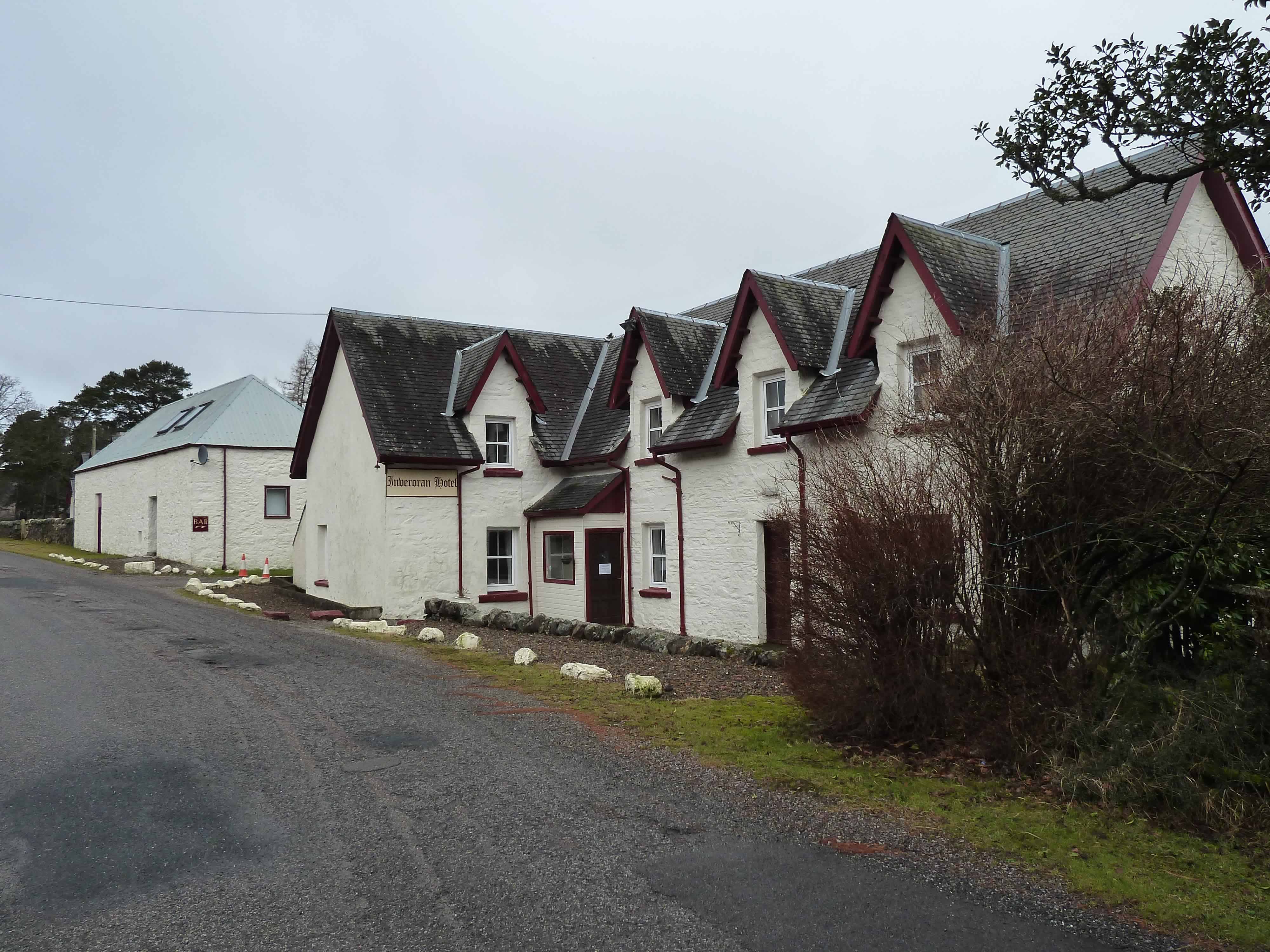 12.20 – The Inveroran Hotel
Then we walked on the road that cuts through the Doire Darach Pine Wood, and saw some with old Scots pines.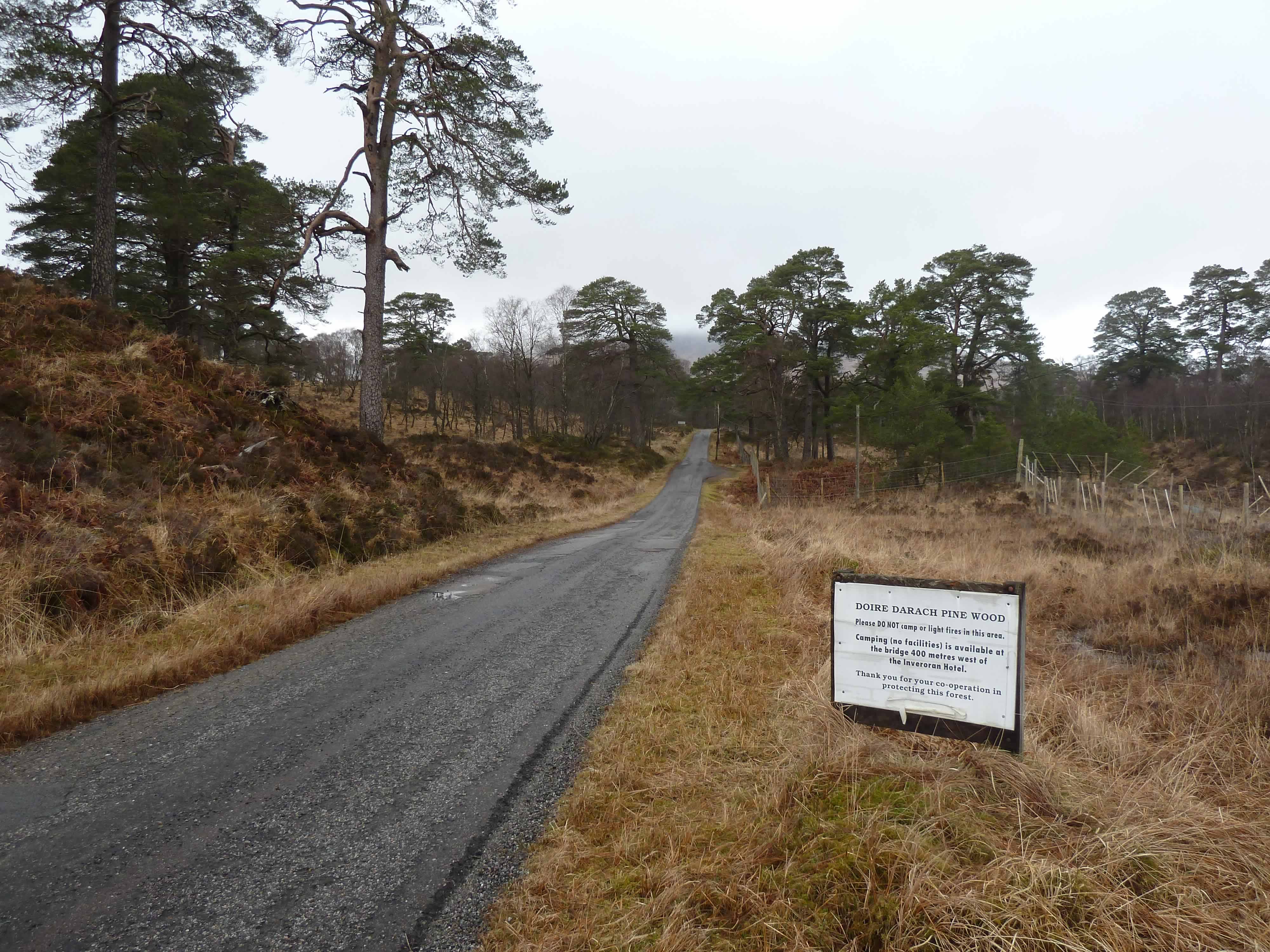 12.51 – The Doire Darach Pine Wood
It's about 3 miles from the Inveroran Hotel to Bridge of Orchy.
13.19 – Bridge of Orchy from the path
We saw some walkers in the distance and one at the end, near the Bridge of Orchy Hotel.
When we got back to the cottage some people were coming down from the Munros nearby. They can't have had much of a view. The cloud was clinging on to the tops all day.
---
I took all the photos with the Panasonic, except for the panoramic, which I took on the iPhone.