Total distance:
7.33 mi
Total climbing:
188 m
Total Time:
03:14:33
Some interesting data
7 mile walk, 3h15 from 10.15 to 13.30 – average 2.2 mph
---
We left the cottage on foot at about 10.15am.
We headed for the Bridge of Orchy train station, which is just a couple of minutes from the cottage.
Like the day before, we took the underpass and headed south on the West Highland Way. That's the opposite direction of what we did two days before.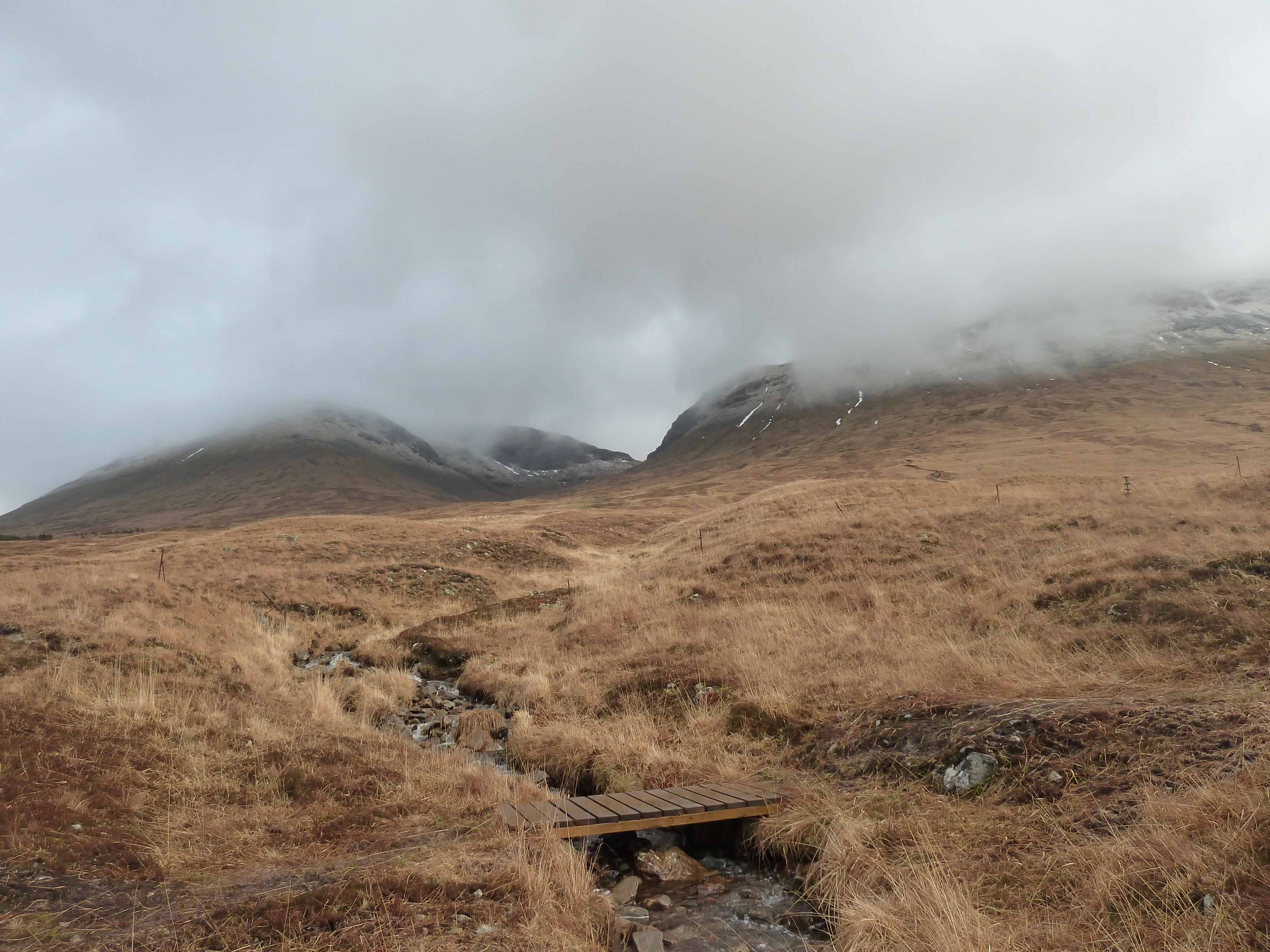 10.20 – Beinn Dòrain (Munro) on the right
We walked along the West Highland Way for about an hour and a quarter.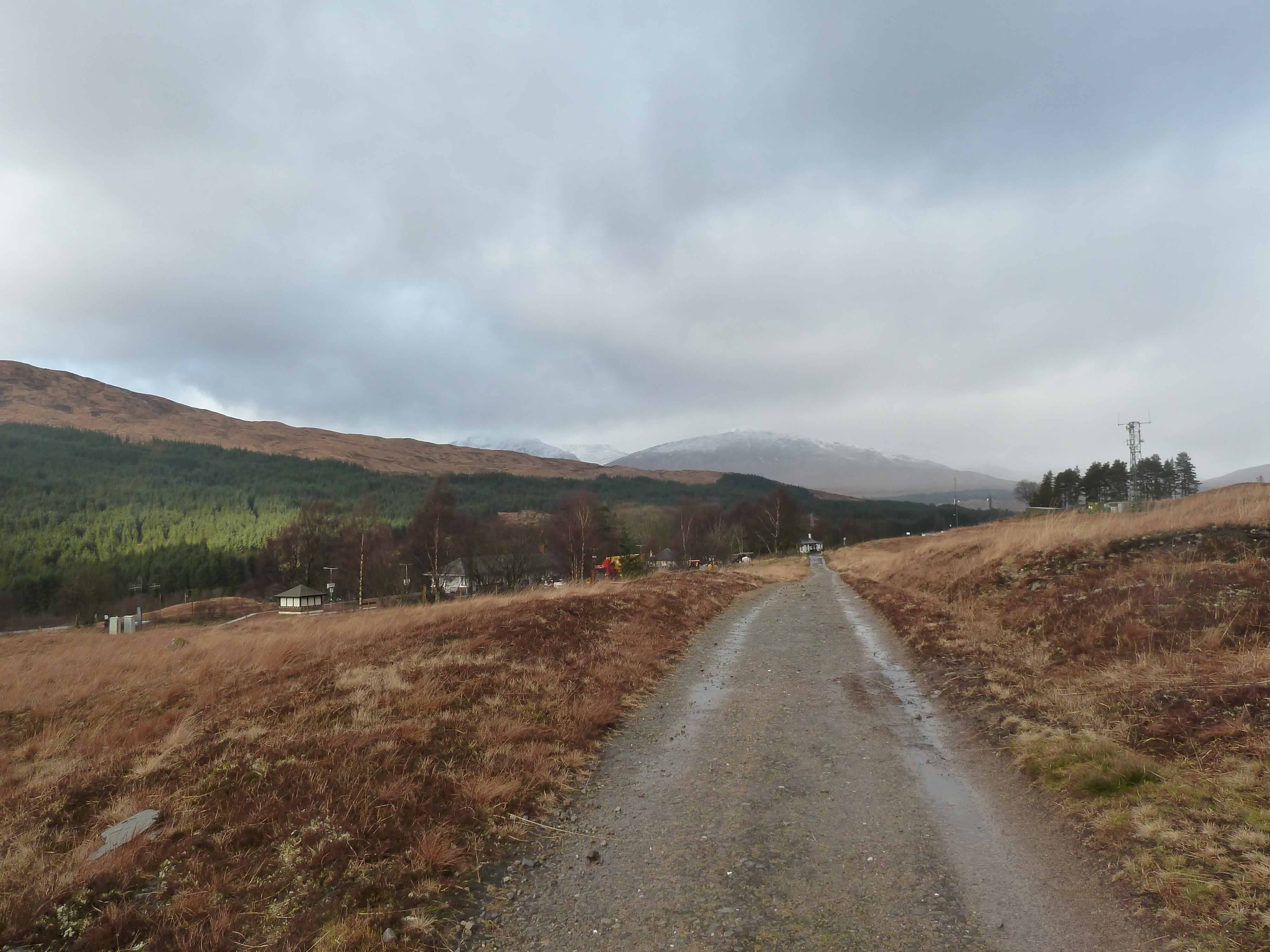 10.20 – The West Highland Way
It was wonderfully peaceful.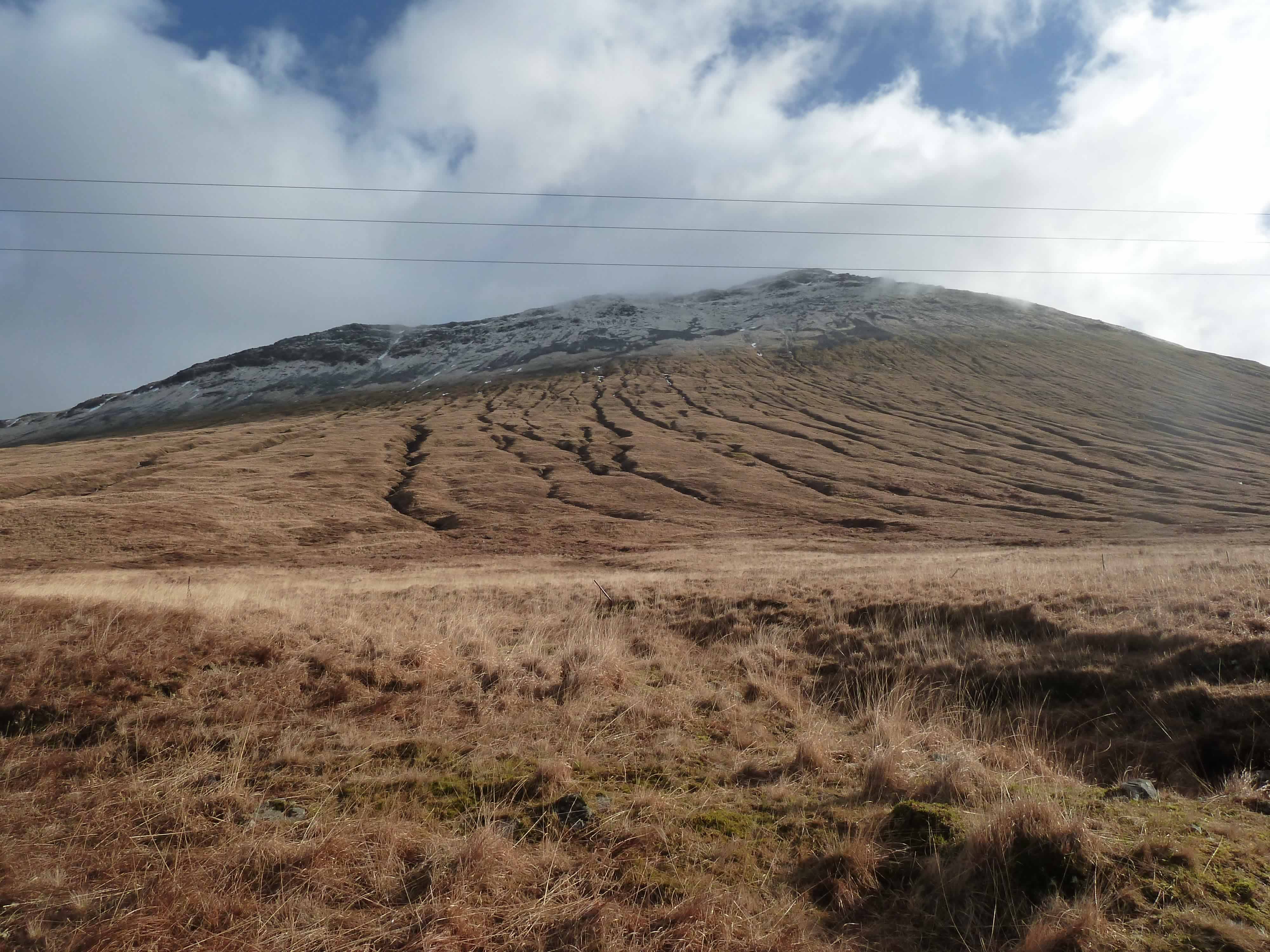 10.43 – Hills by The West Highland Way
The track is cyclable, not too rocky and fairly flat.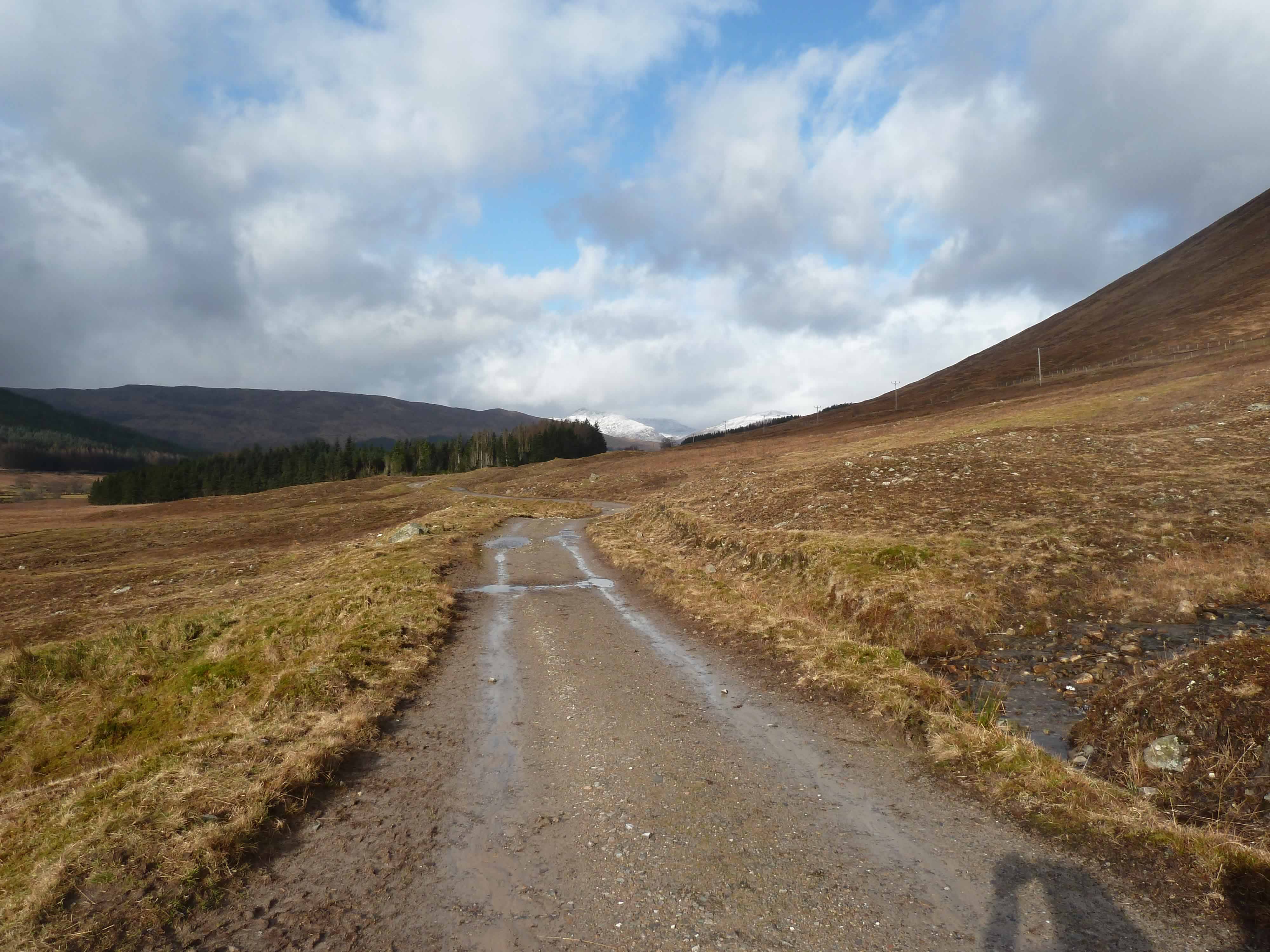 11.10 – A very cyclable track
Throughout the day, we saw some birds of pray, and a farm with sheep and cattle.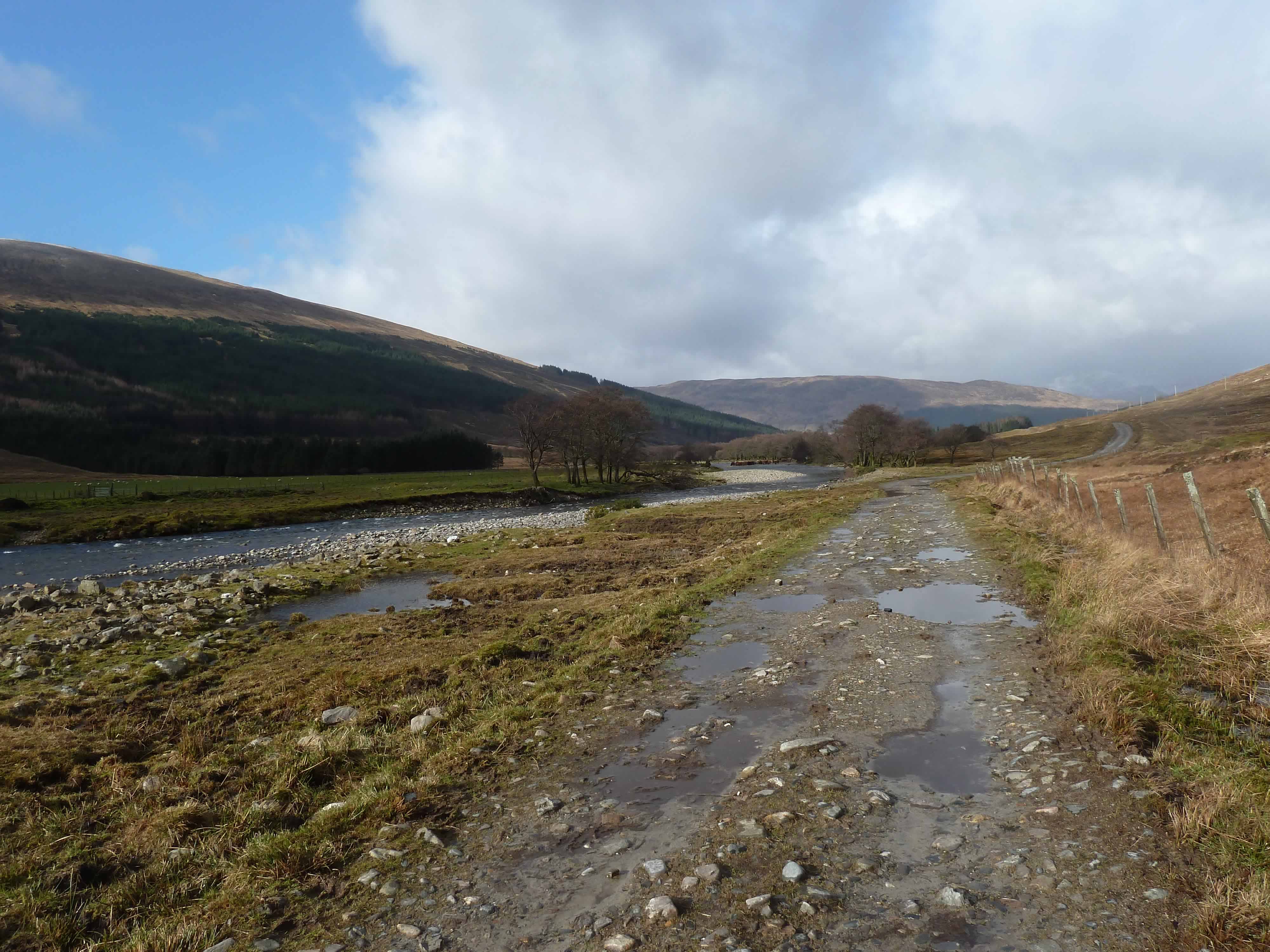 11.21 – A wet but still cyclable track
We left the West Highland Way at the Allt Kinglass bridge.
There we met a walker, a woman trekking back to Tyndrum. She was the only person we saw while we were out.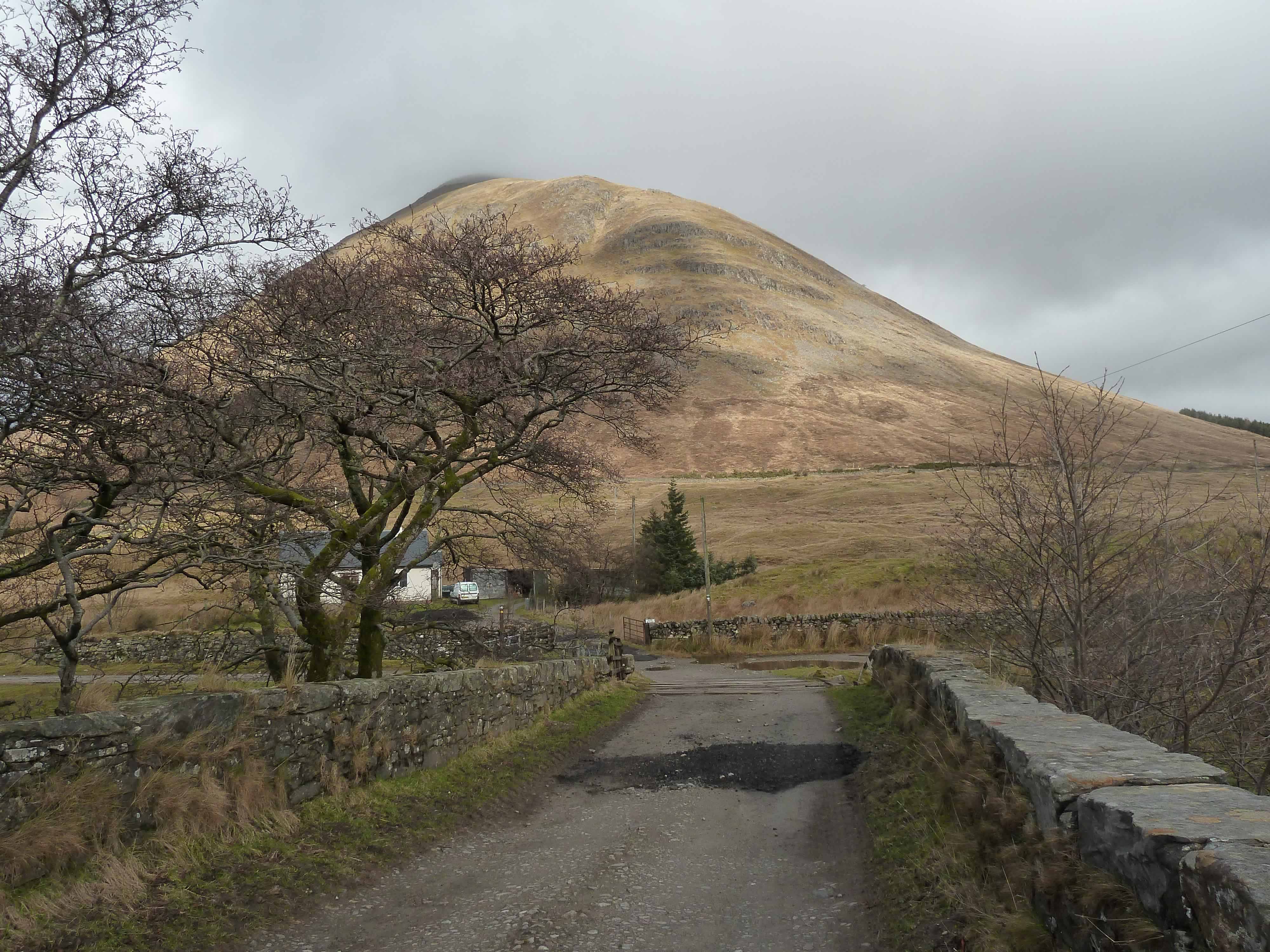 11.28 – The Allt Kinglass bridge
We followed the track as far as the railway viaduct.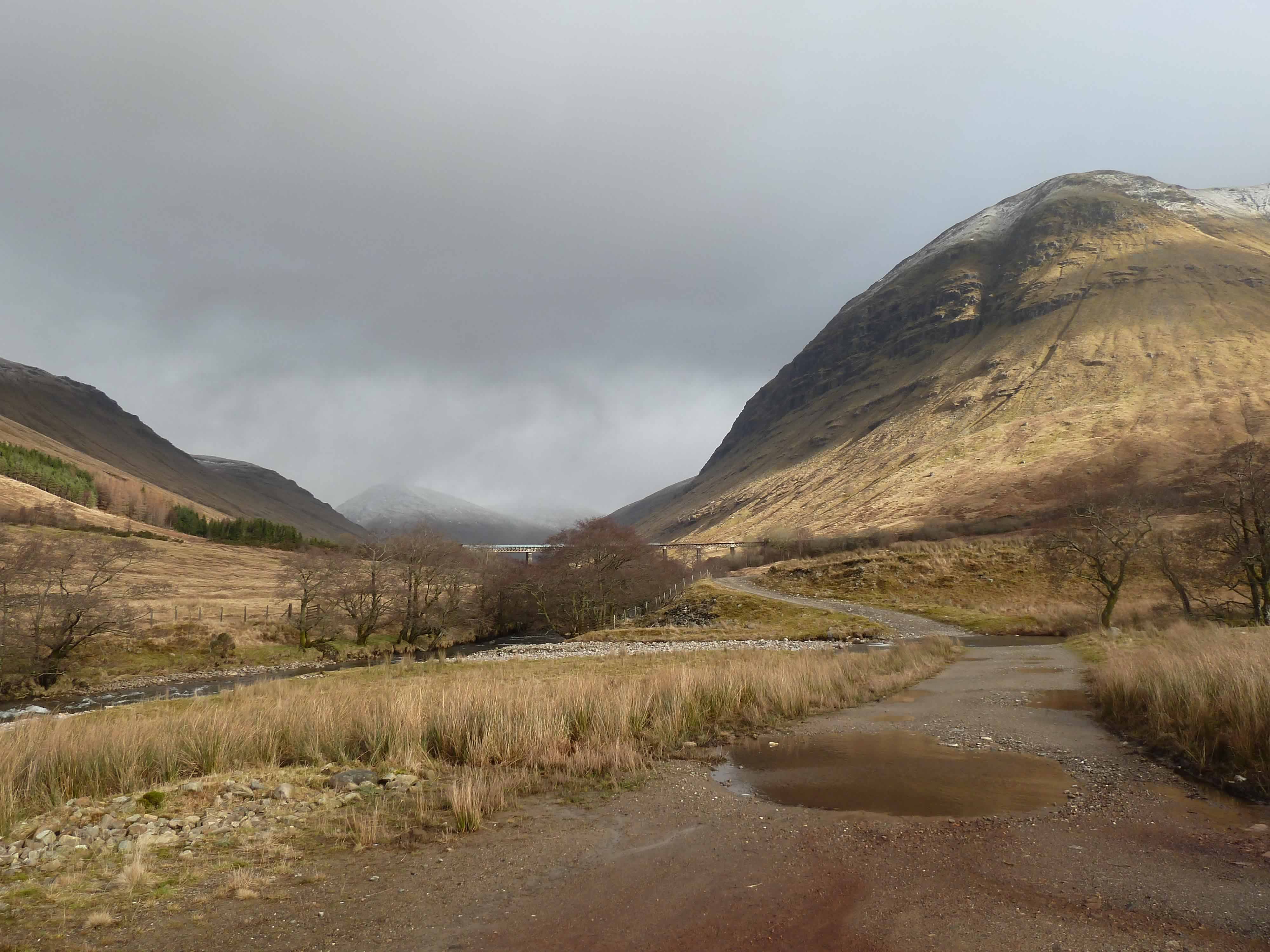 11.39 – The viaduct in the distance
Just before the viaduct we forded this stream.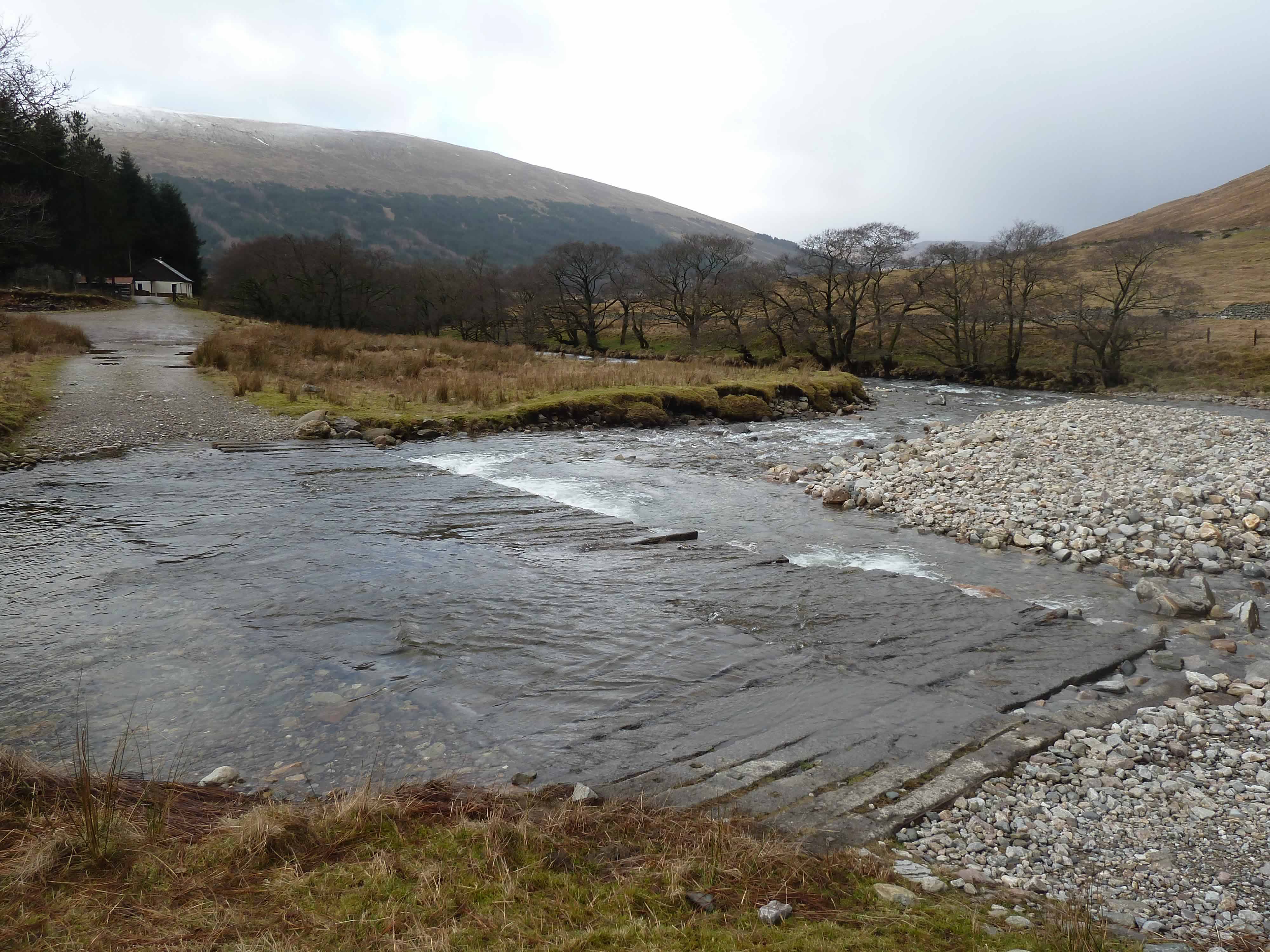 11.42 – A crossable ford
We saw a Road Rail Land Rover on the railways tracks. Simon had seen it before from the cottage.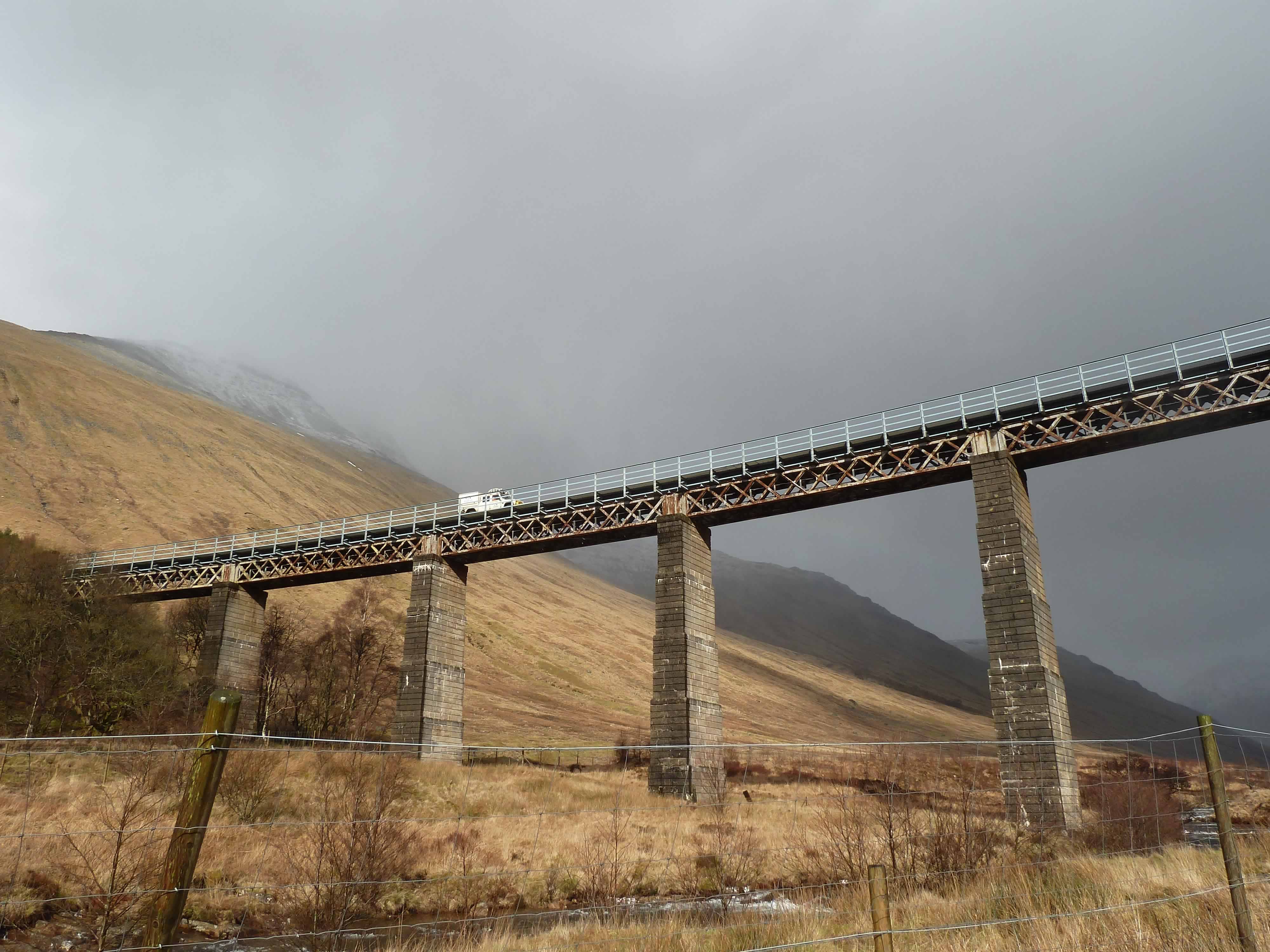 12.04 – A Road Rail Land Rover on the tracks
By the viaduct we had redbush chai and Simon had cake.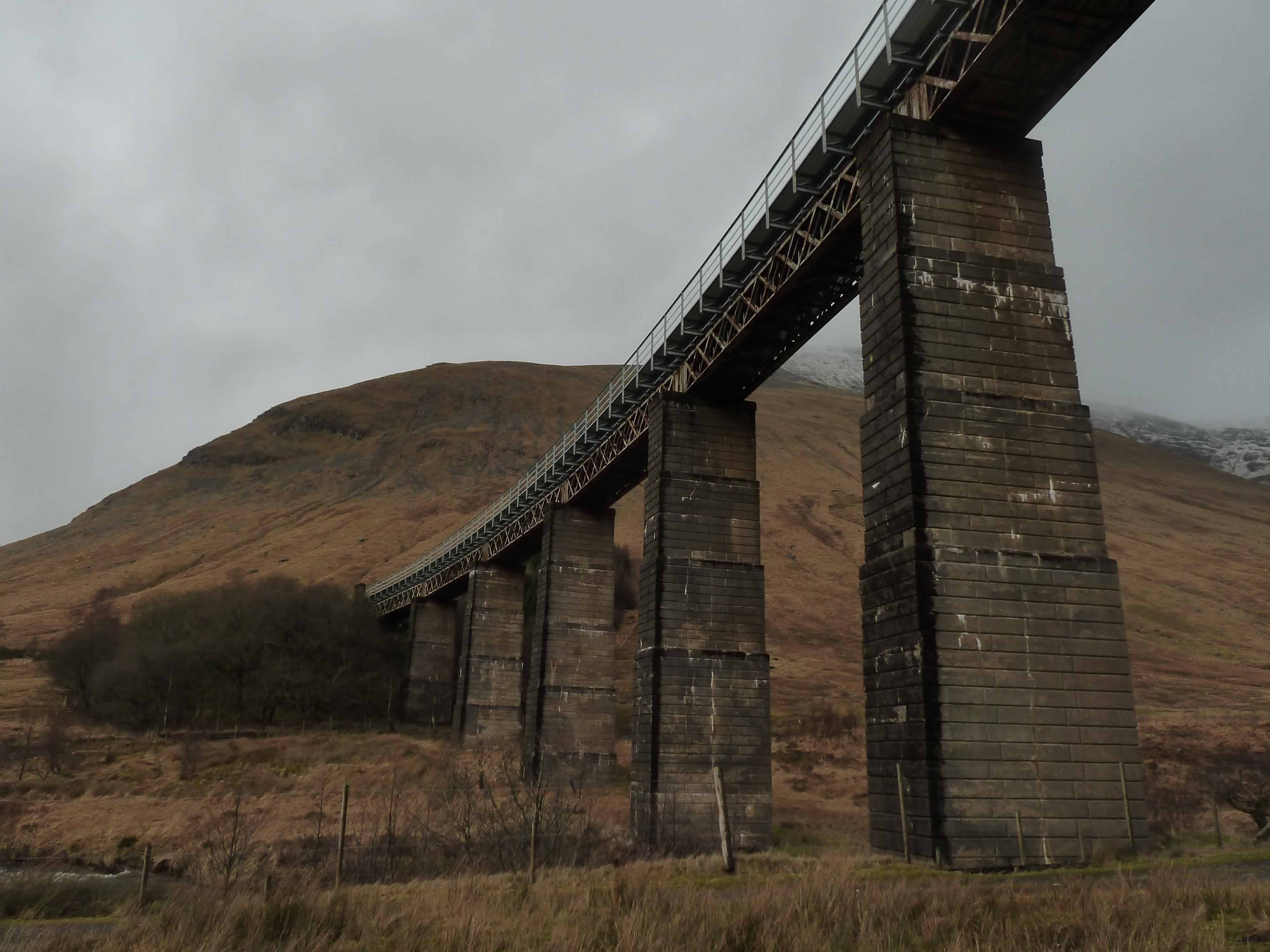 12.12 – The imposing viaduct
We turned back and returned to the cottage the same way we came.
13.09 – Retracing our steps
The weather kept us entertained. We had much more sun than the forecast predicted.
Then we had rain, a bit of hail, snow, and several rainbows.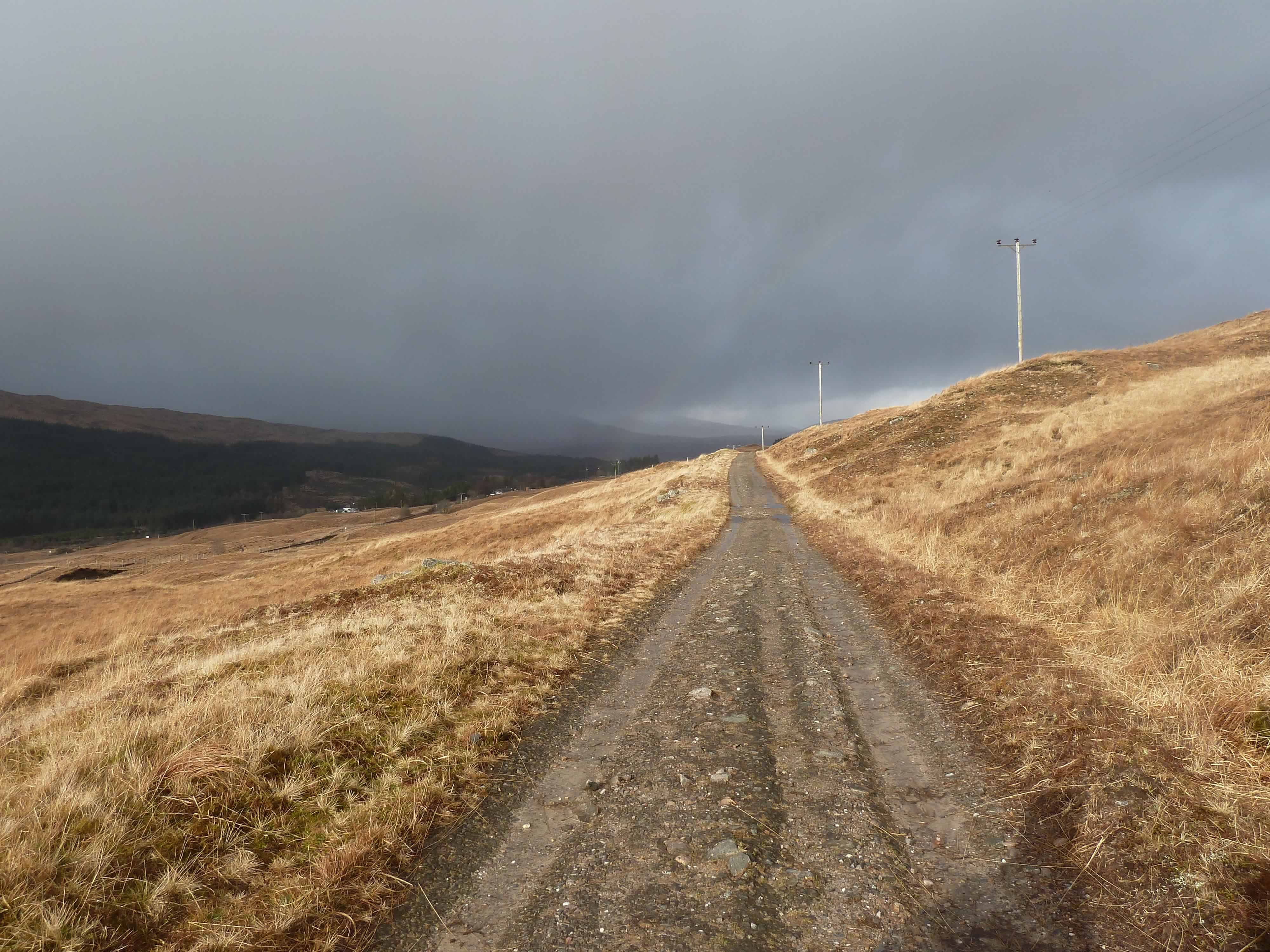 13.18 – The West Highland Way with a faint rainbow
The wind picked up a bit on our way back, but nothing like what the pessimistic forecast said. We didn't get cold with our waterproofs on.
On the hills around, there was more snow than the day before, and it was still falling when we got to the cottage.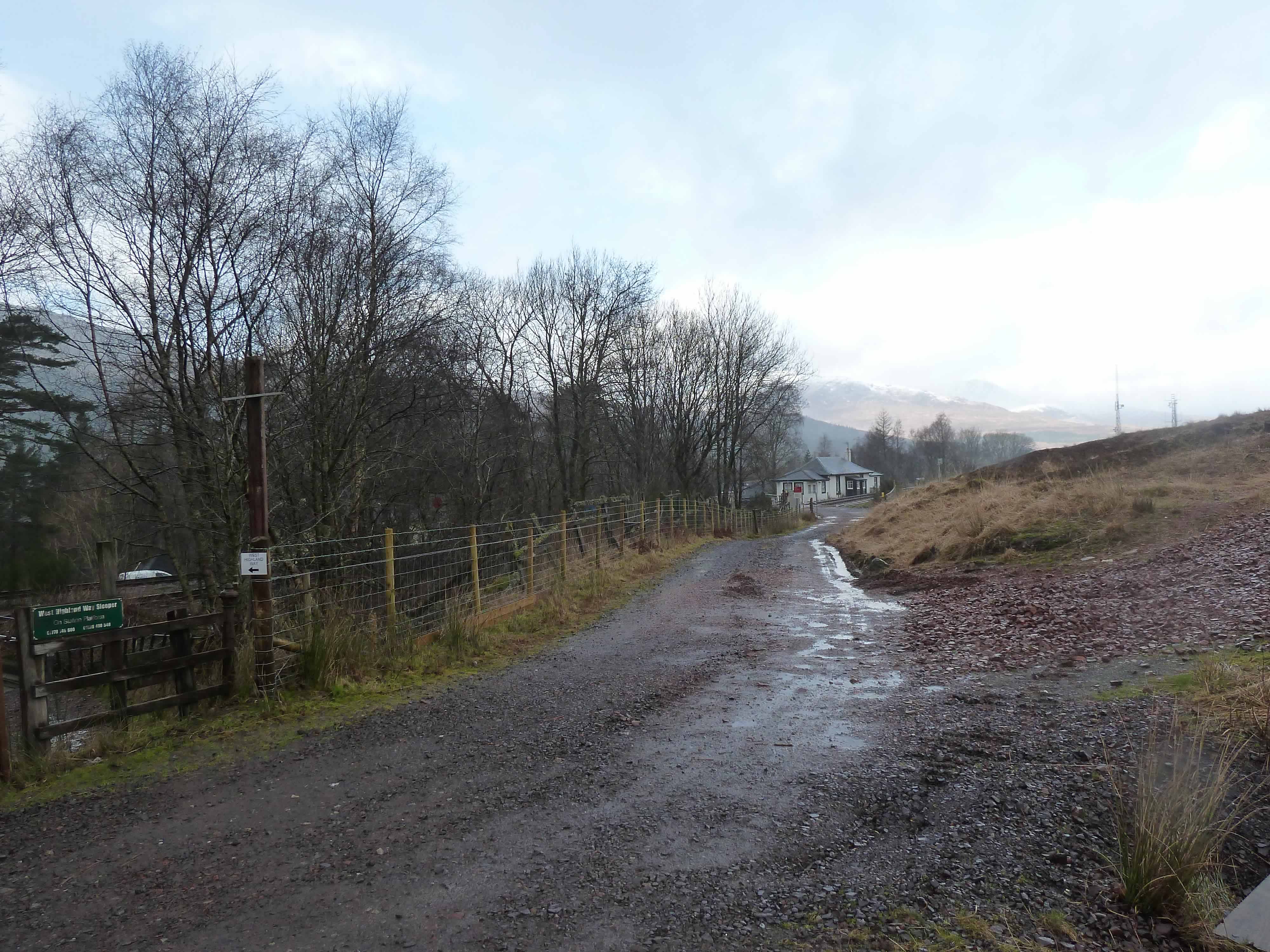 13.30 – Our cottage in the distance
We got back at about 1.30pm.
This walk was easy on the way up with the wind behind us.
Overall it's a lovely walk with great views of Beinn Dòrain, Beinn Odhar (a corbett), and Beinn a' Chaisteil (a corbett).
We also saw the horse shoe in the West Highland Line.
---
I took all the photos with the Panasonic.