Total distance:
21.22 mi
Total climbing:
1257 m
Total Time:
09:38:42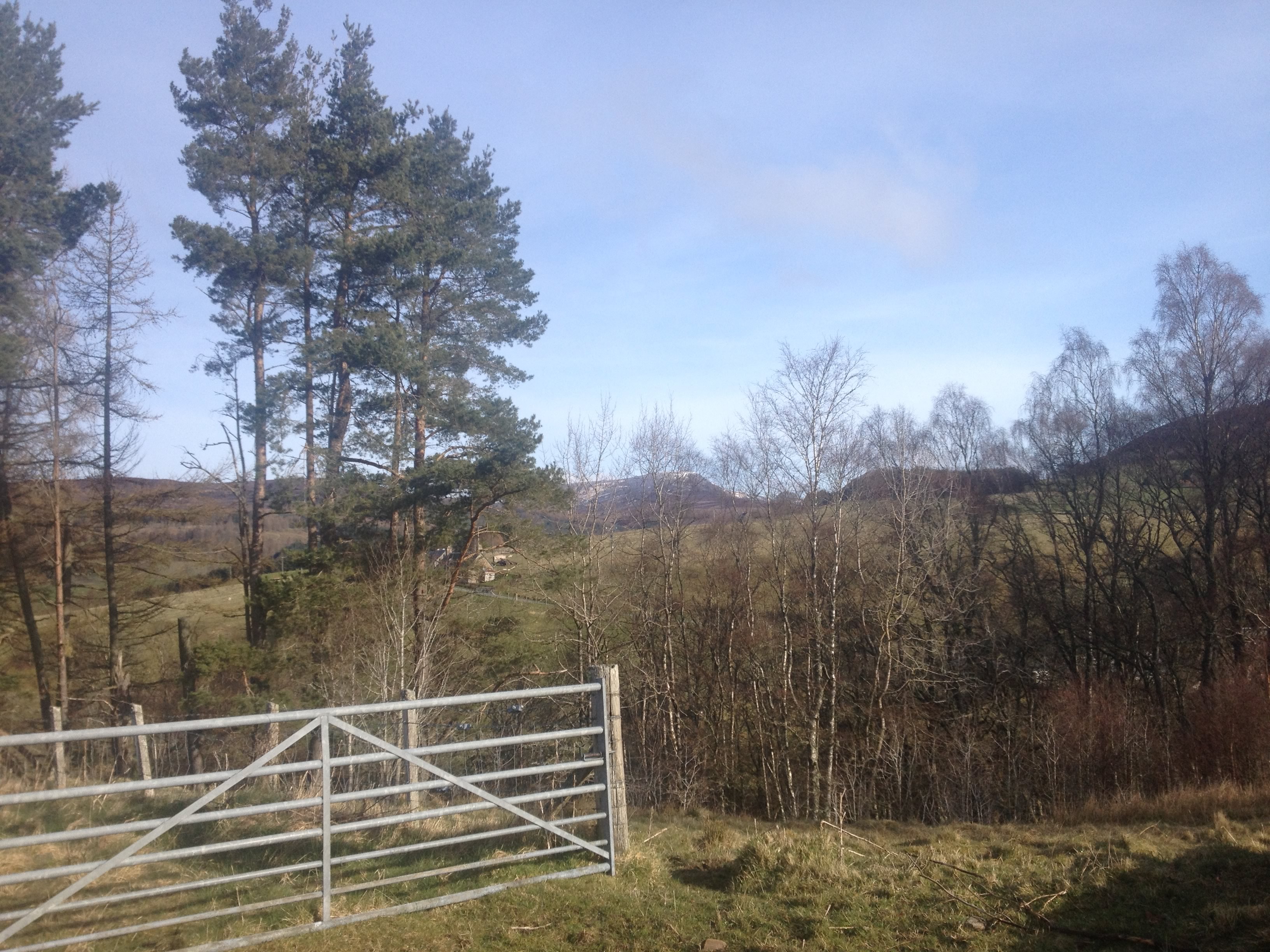 8.29 – Gate after the car park
It was Sunday. We left the cottage at 8.00, after having a not very large breakfast.
Blair Atholl was sunny, crisp and very quiet.
We saw three guys and a tent in the car park.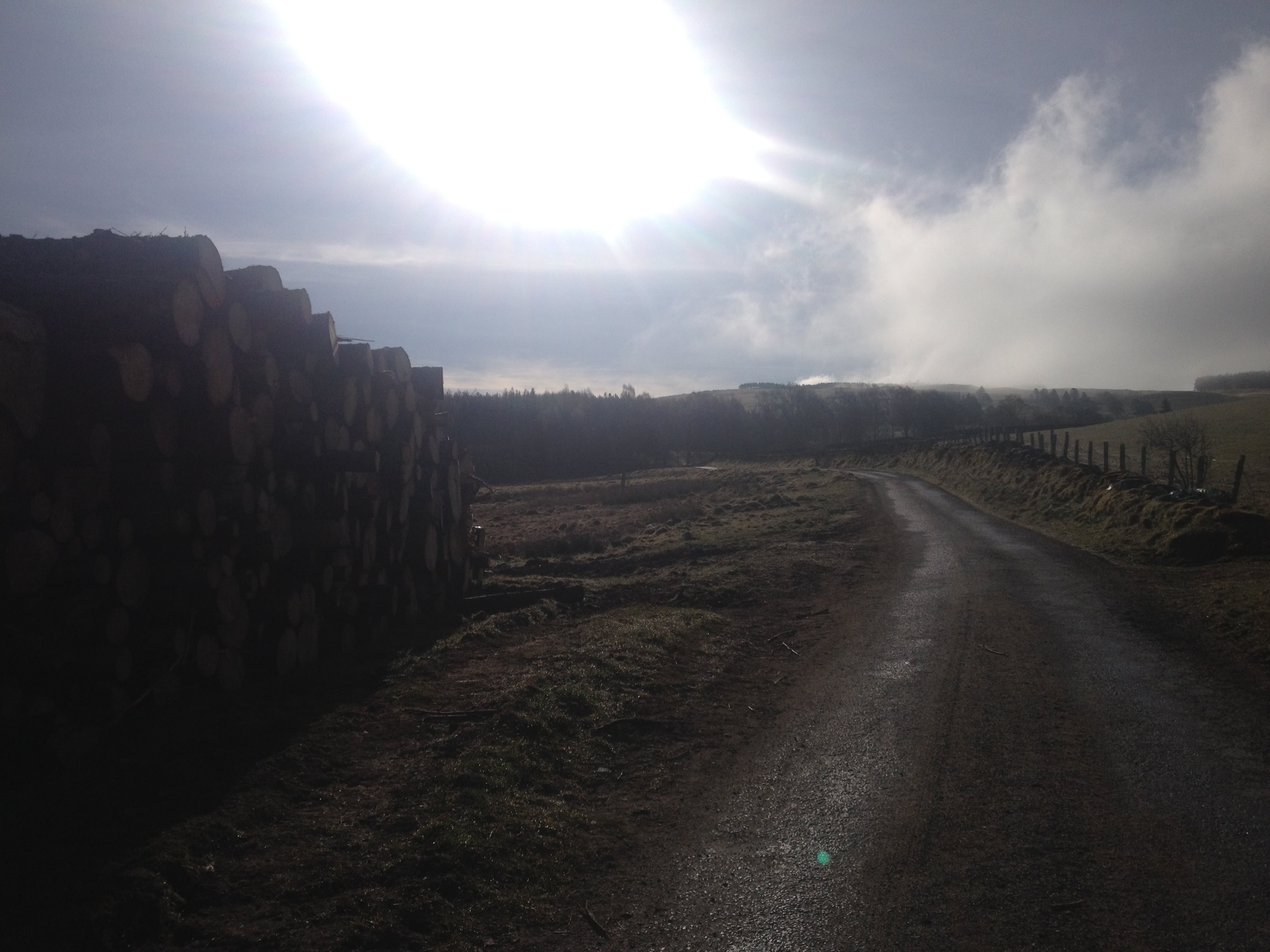 8.29 –
We rode along the track that to walked on in October to go to Cairn Liath. It was vividly on our minds.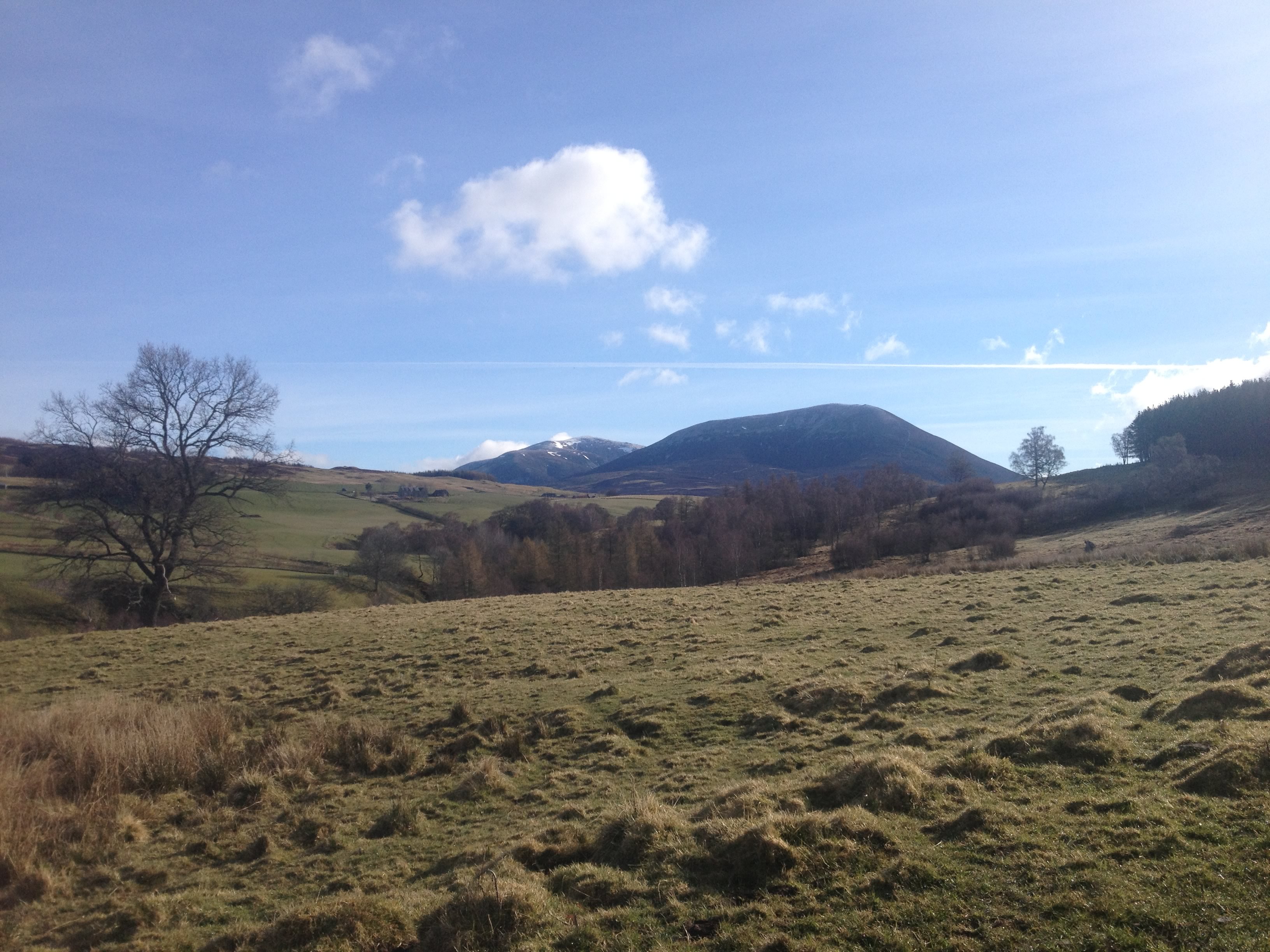 8.32 –
We saw two walkers near here, and didn't see anyone else all day.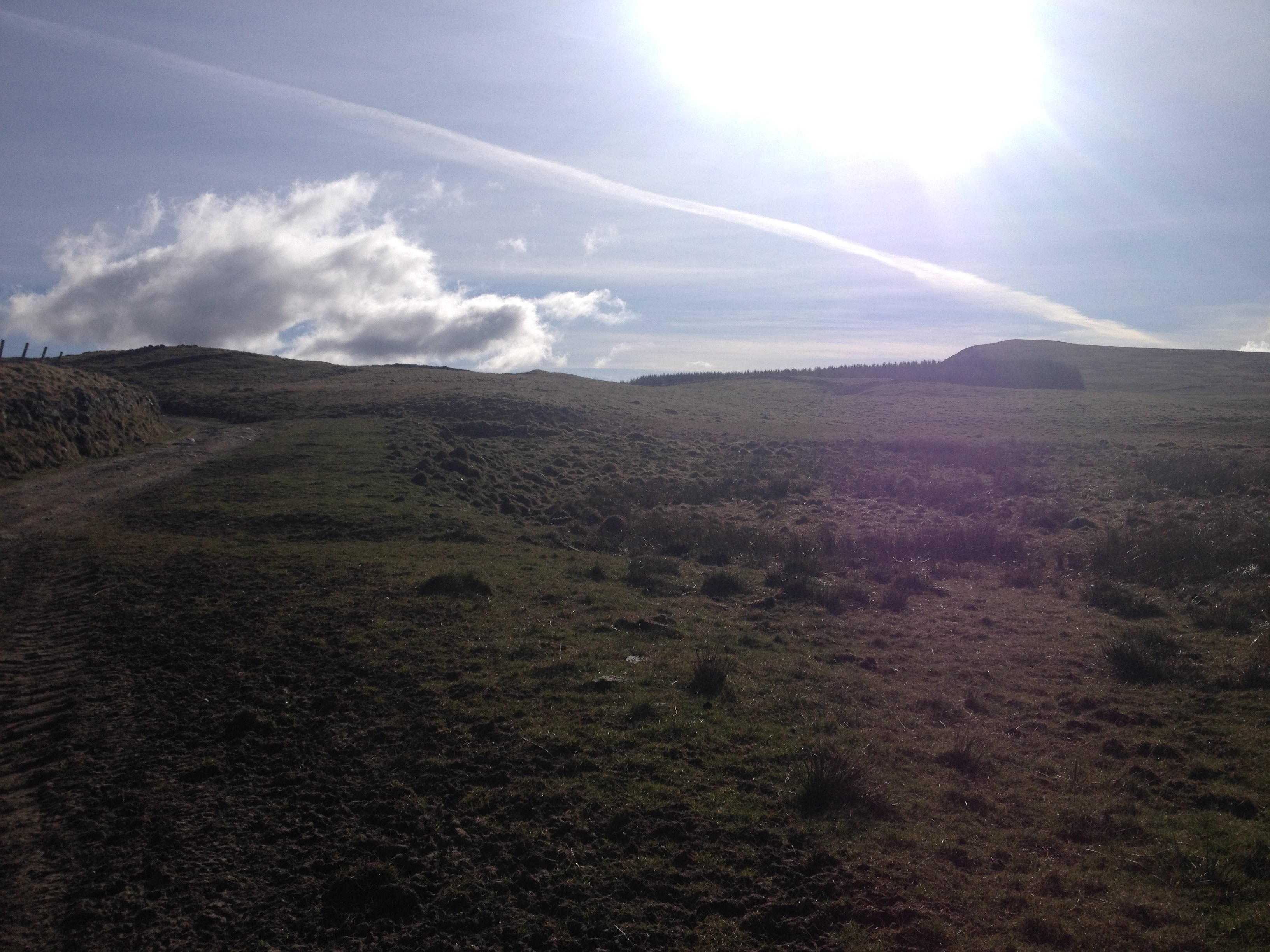 8.51 –
We had glorious weather all day.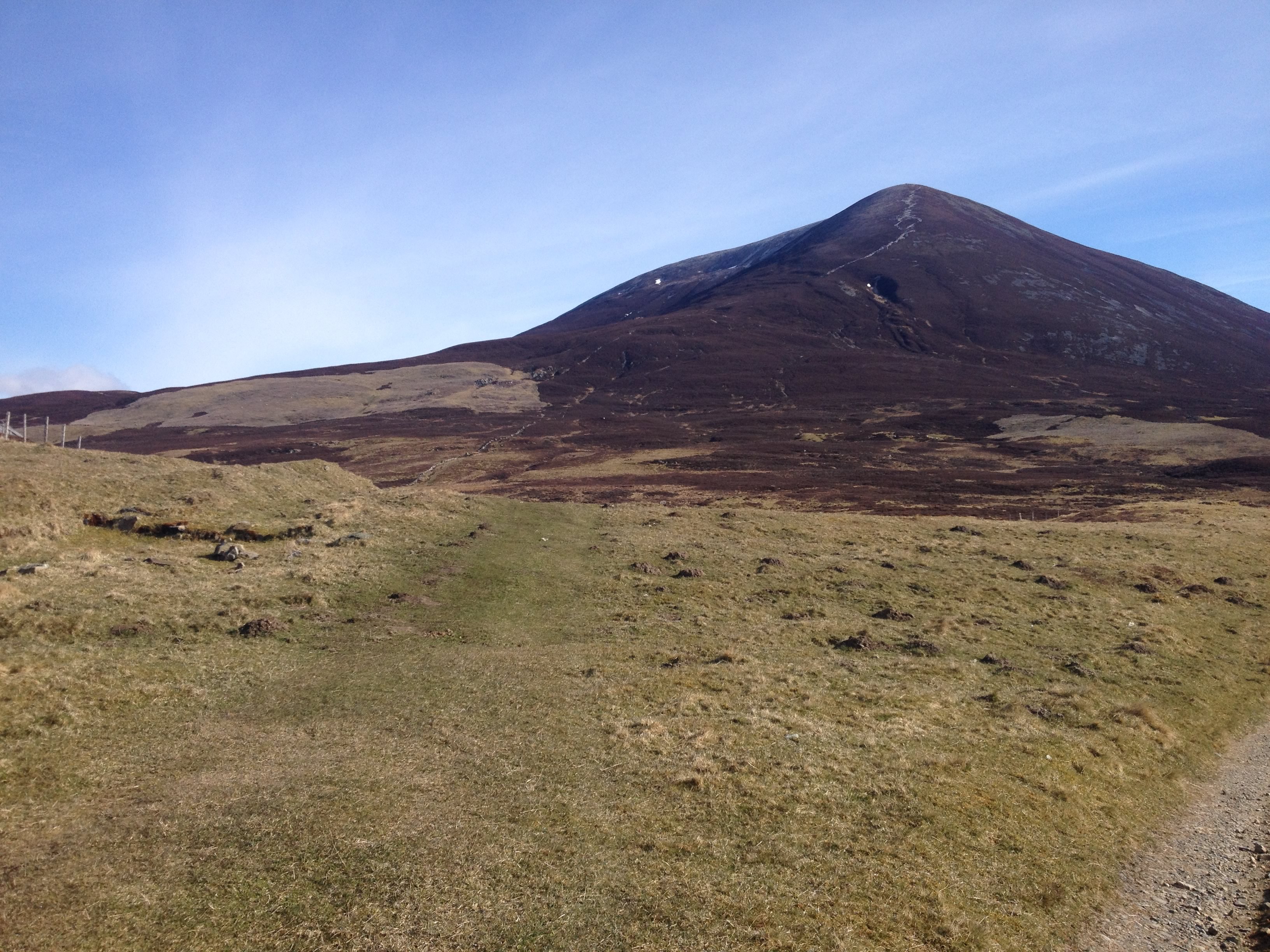 9.10 – Cairn Liath, our first Munro
In October, we went up this steep Munro.
This time we continued on the track and left Cairn Liath behind.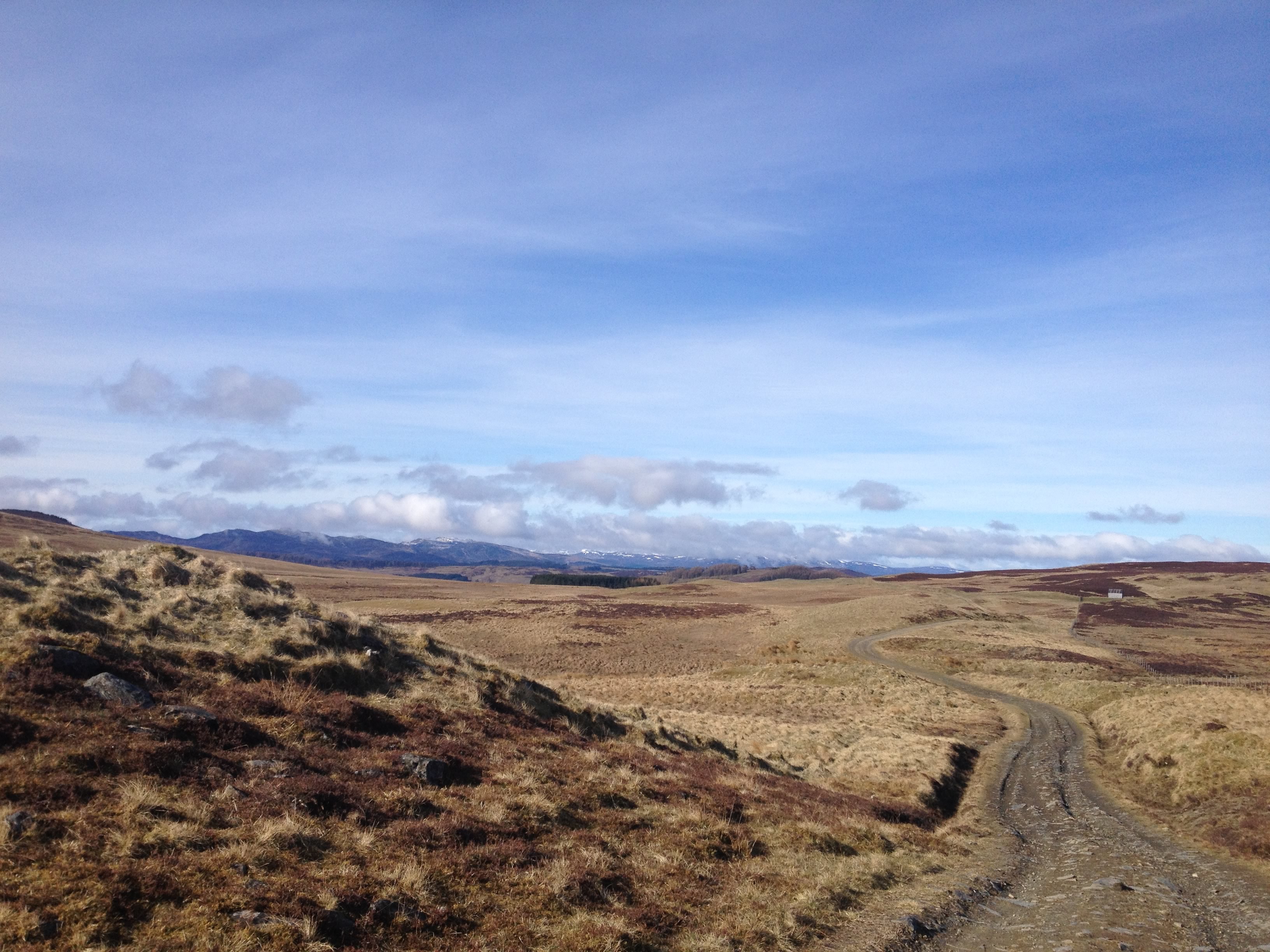 9.18 –
At times the track was quite steep and rocky.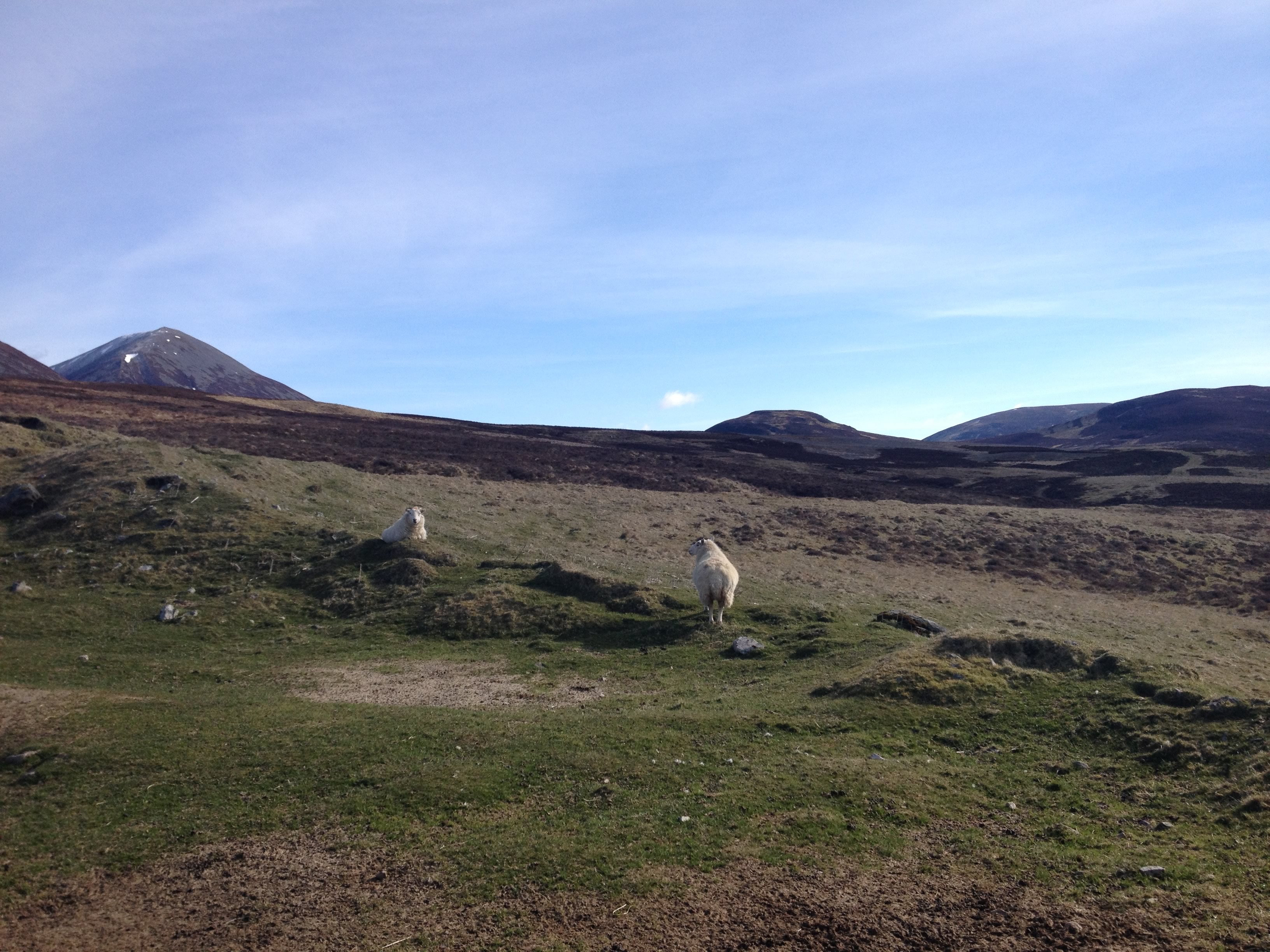 9.28 – We met some friends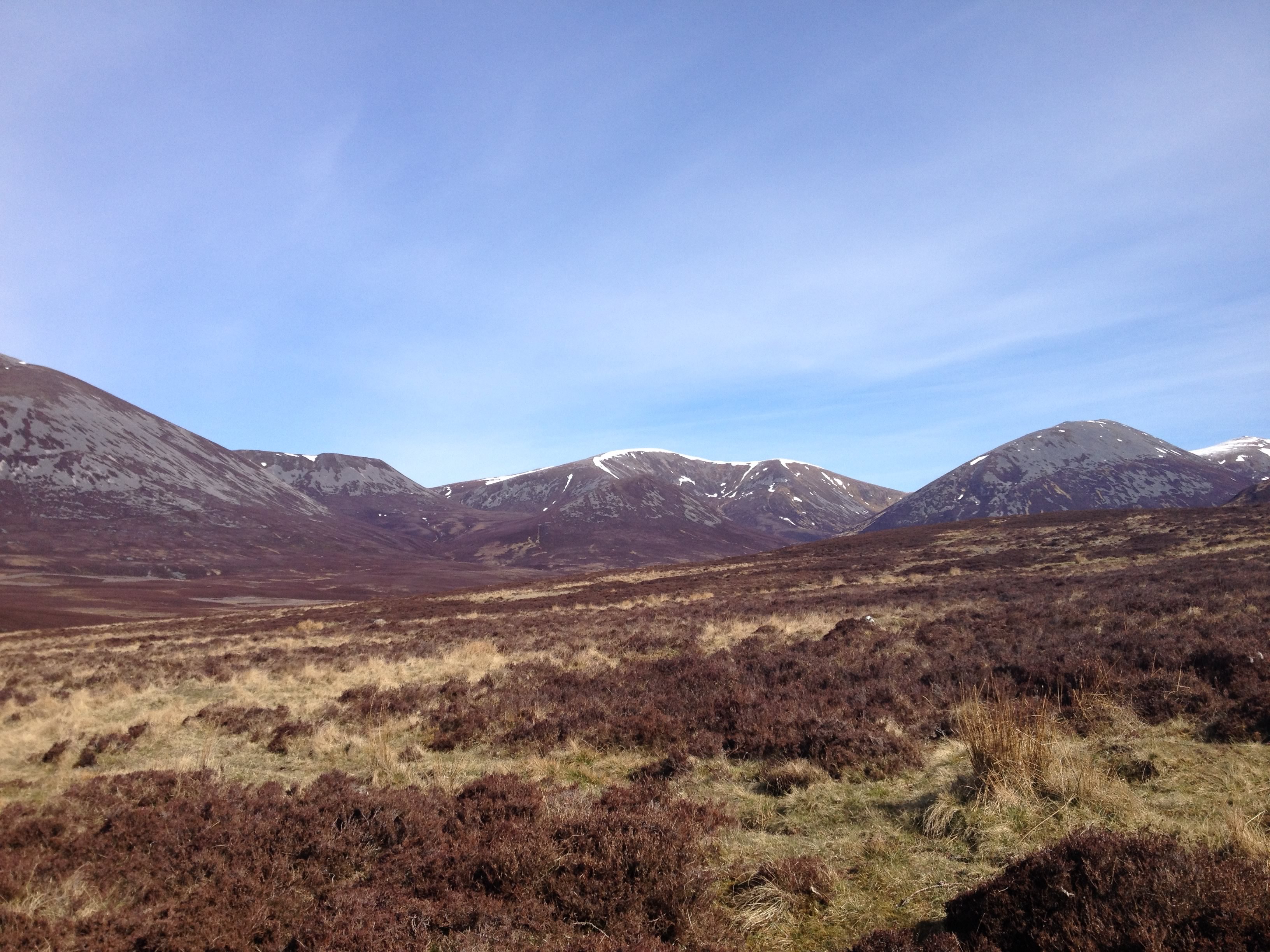 10.02 – Sun, no wind & silence
There wasn't enough snow to use the crampons.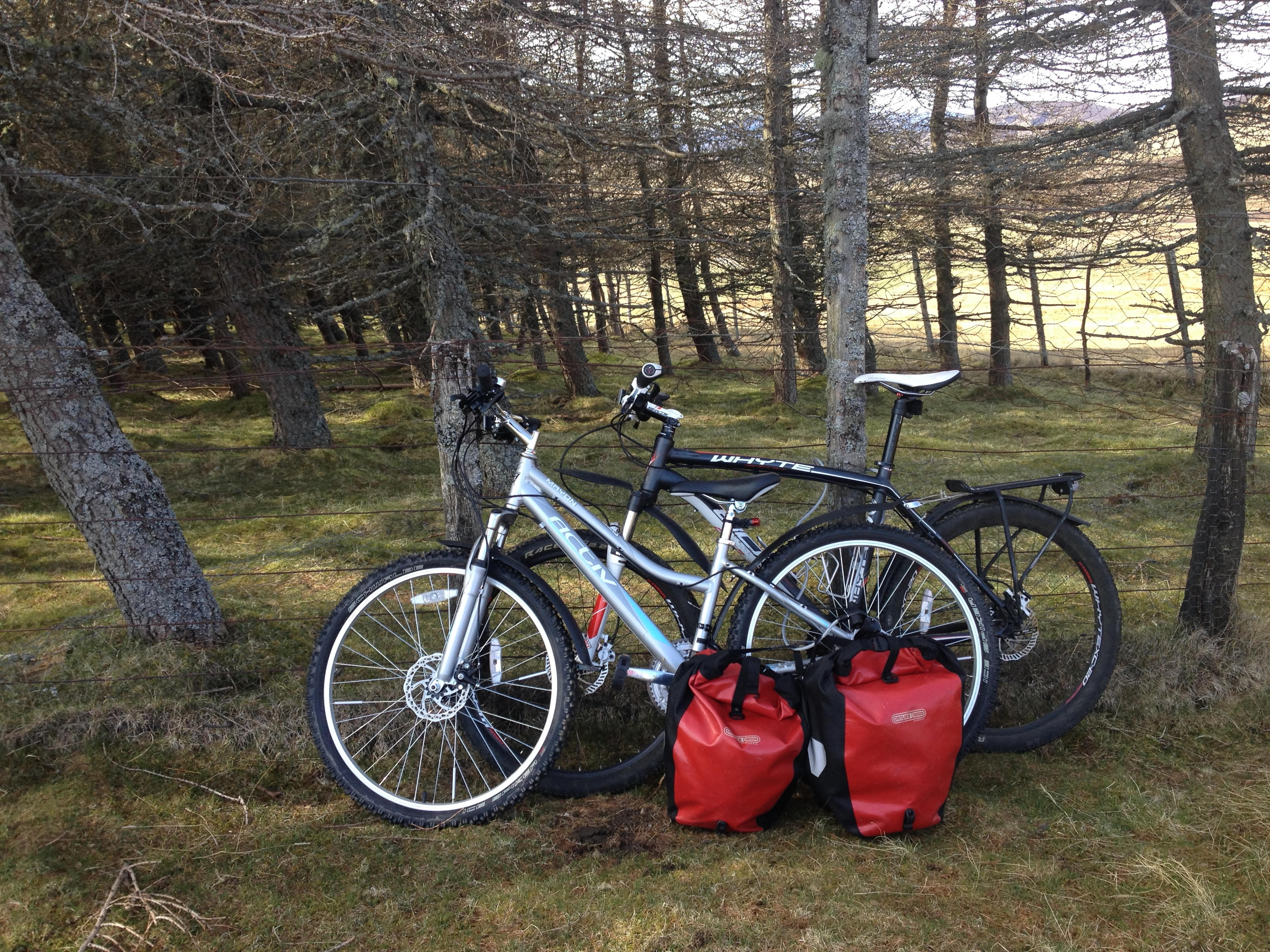 10.17 – Liath & Mounty
We left the bikes and panniers, and headed for Ben Vuirich.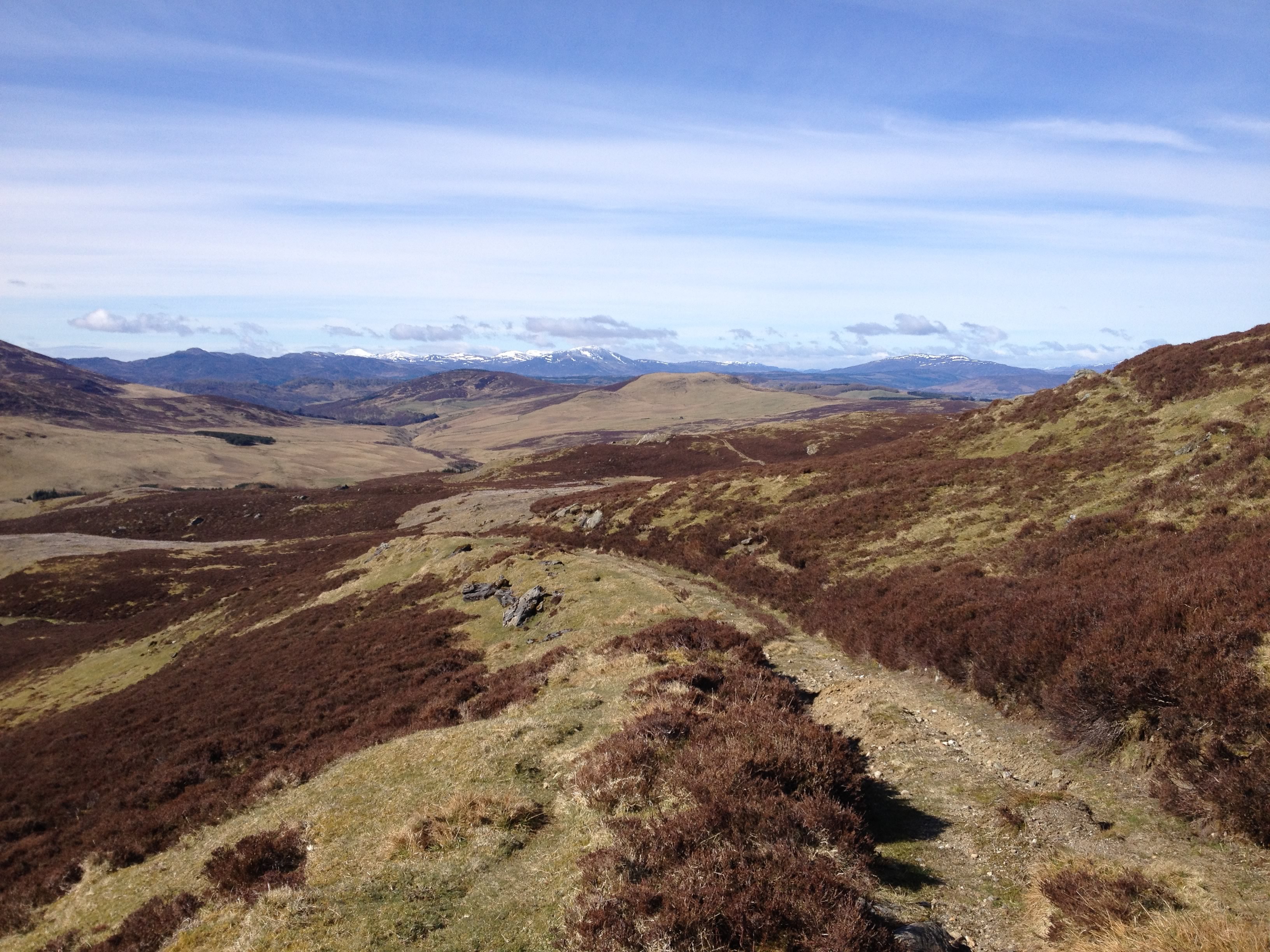 10.45 – On our way to Ben Vuirich
It was getting warm. Our jackets, hats and gloves soon found themselves in the rucksacks.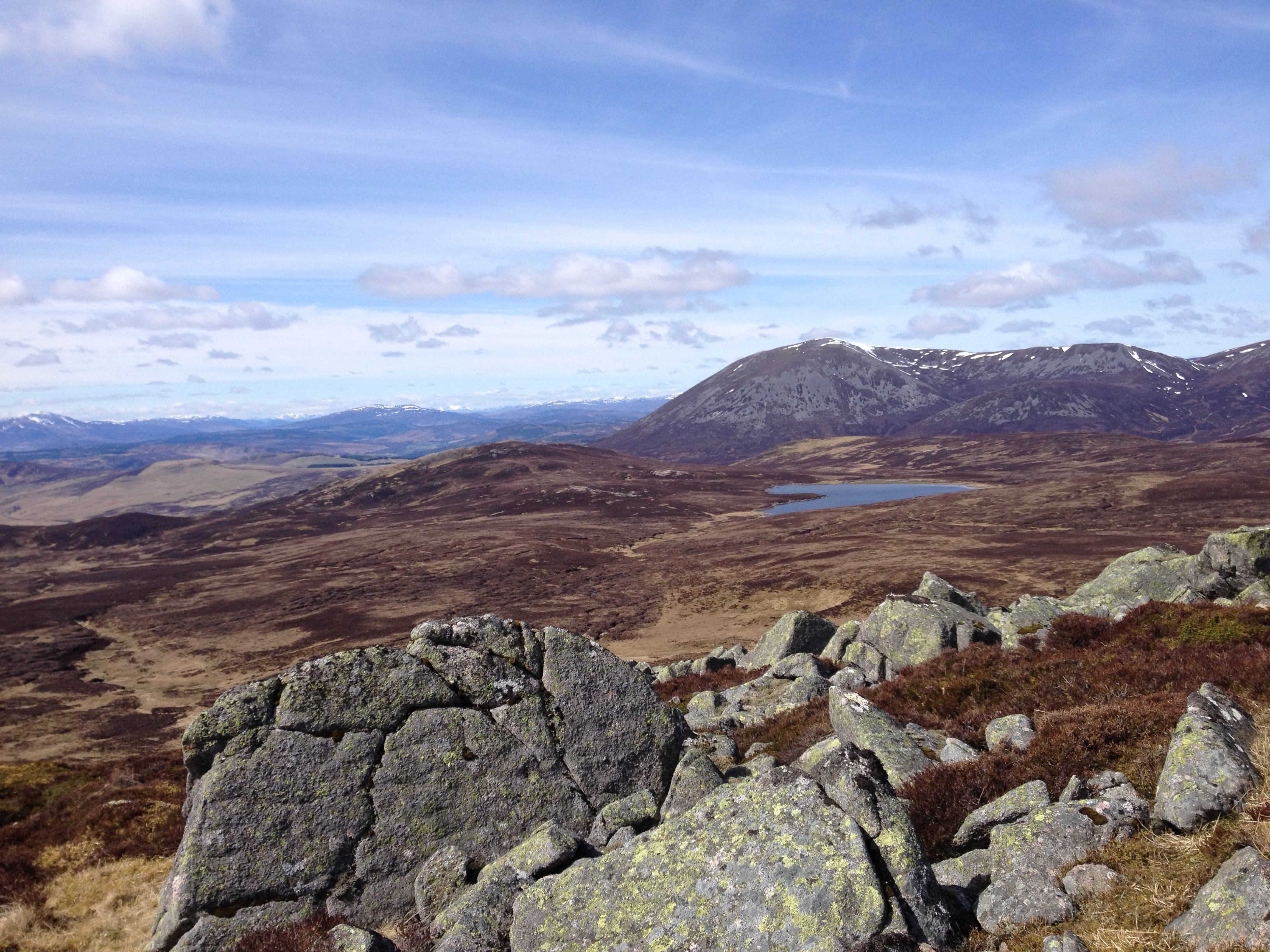 12.19 –
Ben Vuirich isn't steep enough to need poles.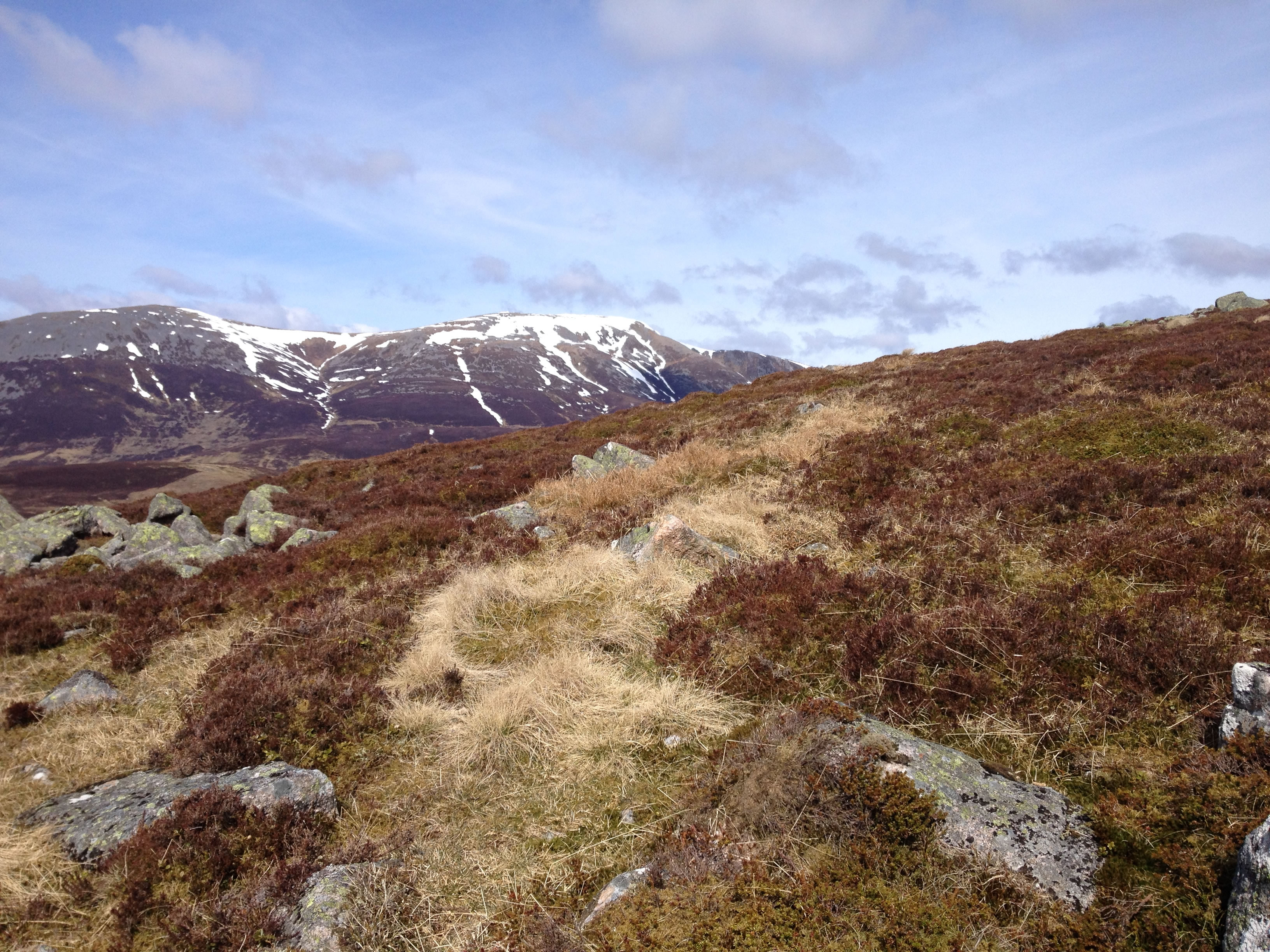 12.19 –
12.44 – Simon looking forward to lunch
We had sandwiches before reaching the summit: dolcelatte, chorizo, salchichón, ham and tomato.
We also had cherry cake with redbush tea. The cherry cake wasn't as good as the one we like fro the Blair Atholl shop, but the stewed redbush with hot milk was a treat.
We were both hungrier than usual. Saturday's dinner was a distant memory, and breakfast not as generous as usual.

13.09 – Panoramic view before the summit
Ben Vuirich is rocky, but not nearly as steep as other hills.

13.37 – Panoramic view from the summit
At the summit of Ben Vuirich, a corbett. On the left is Loch Loch.
The summit of Ben Vuirich is quite flat, so we weren't sure at the beginning we had reached the top.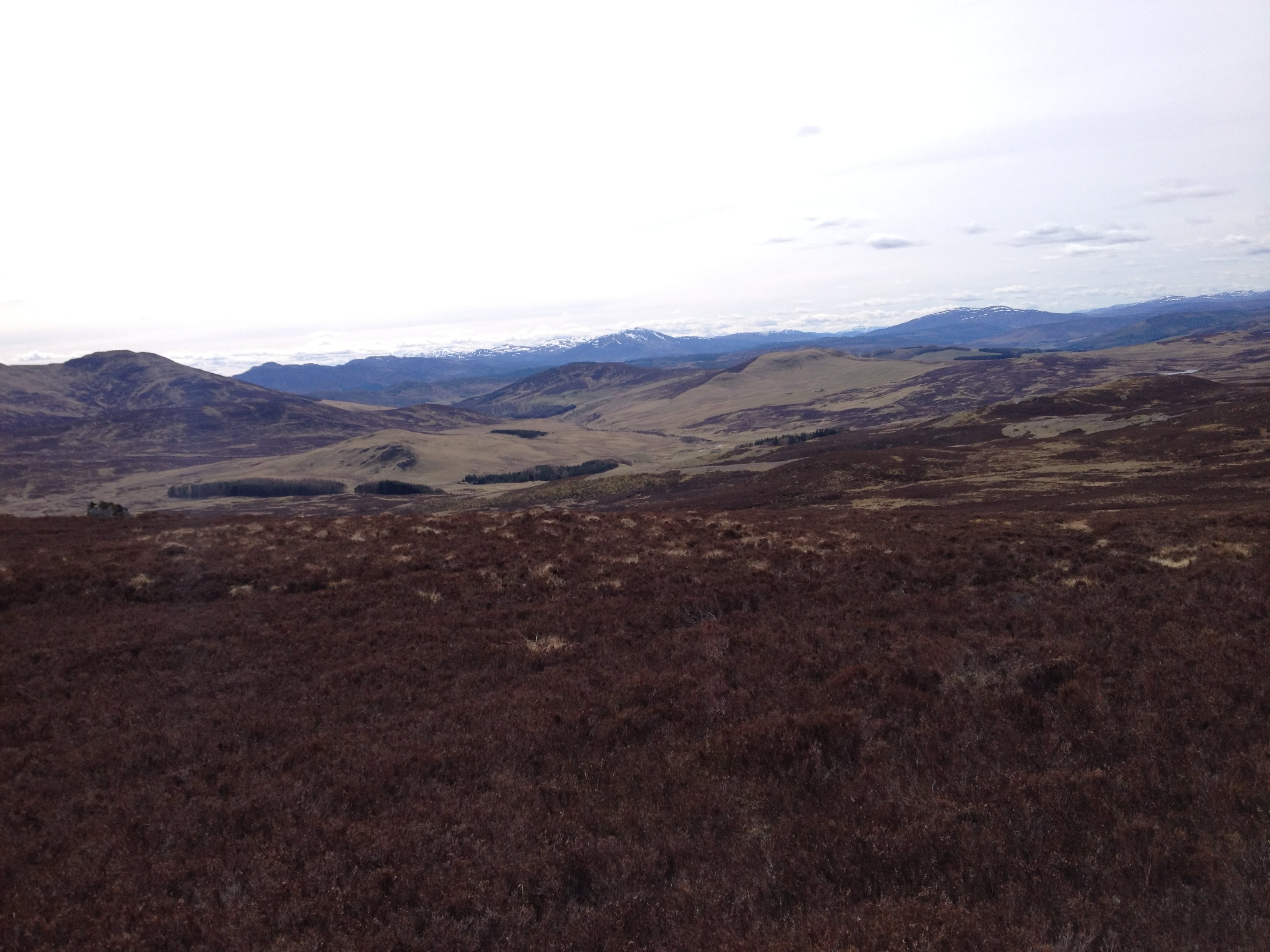 15.01 – Heather, trees & mountains
We walked through the heather towards the trees at the bottom, where we had left Liath and Mounty.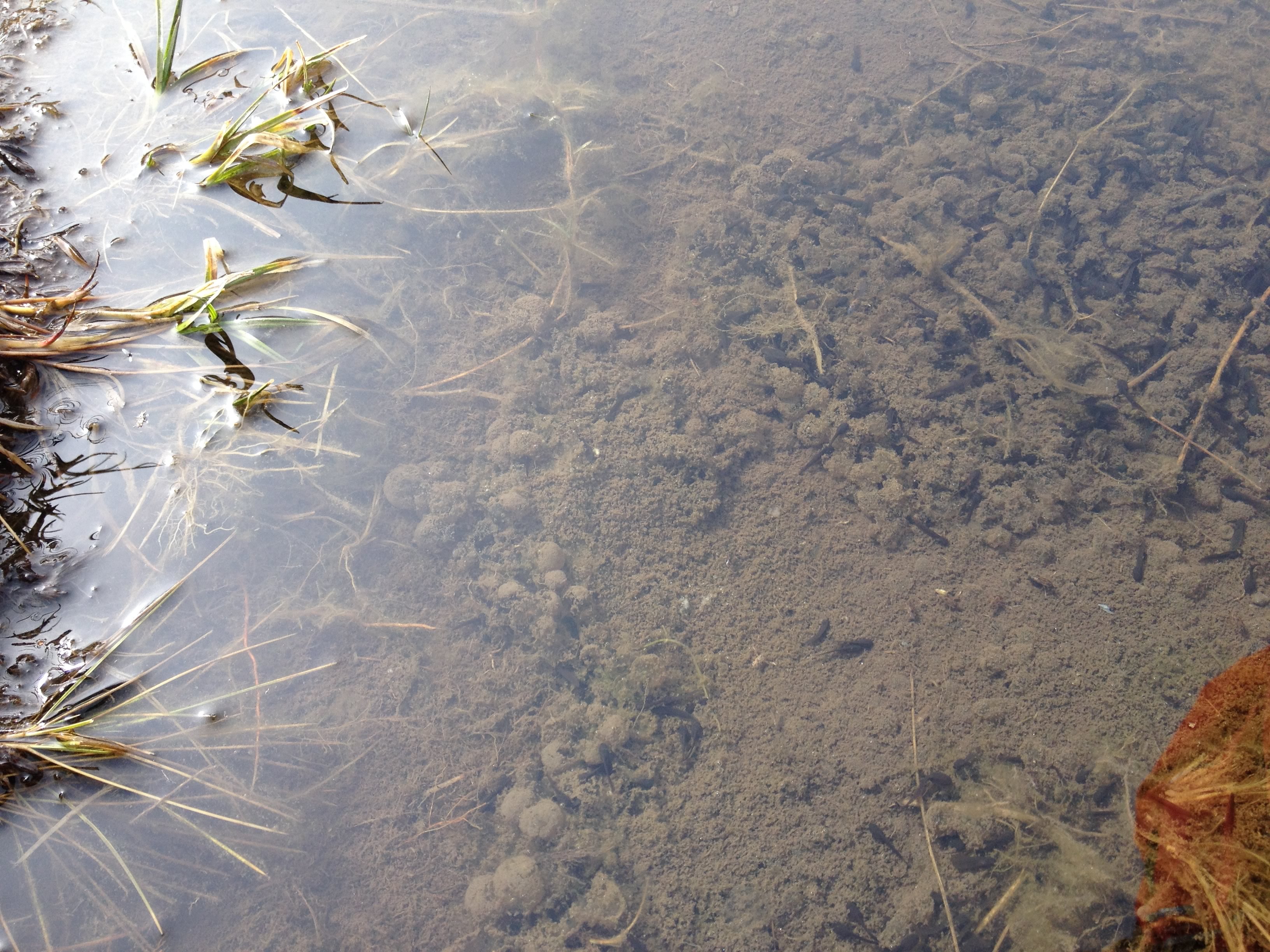 15.15 – Tadpoles, lots of them
This time, we didn't see any frogs. But we saw these many tadpoles, and then more.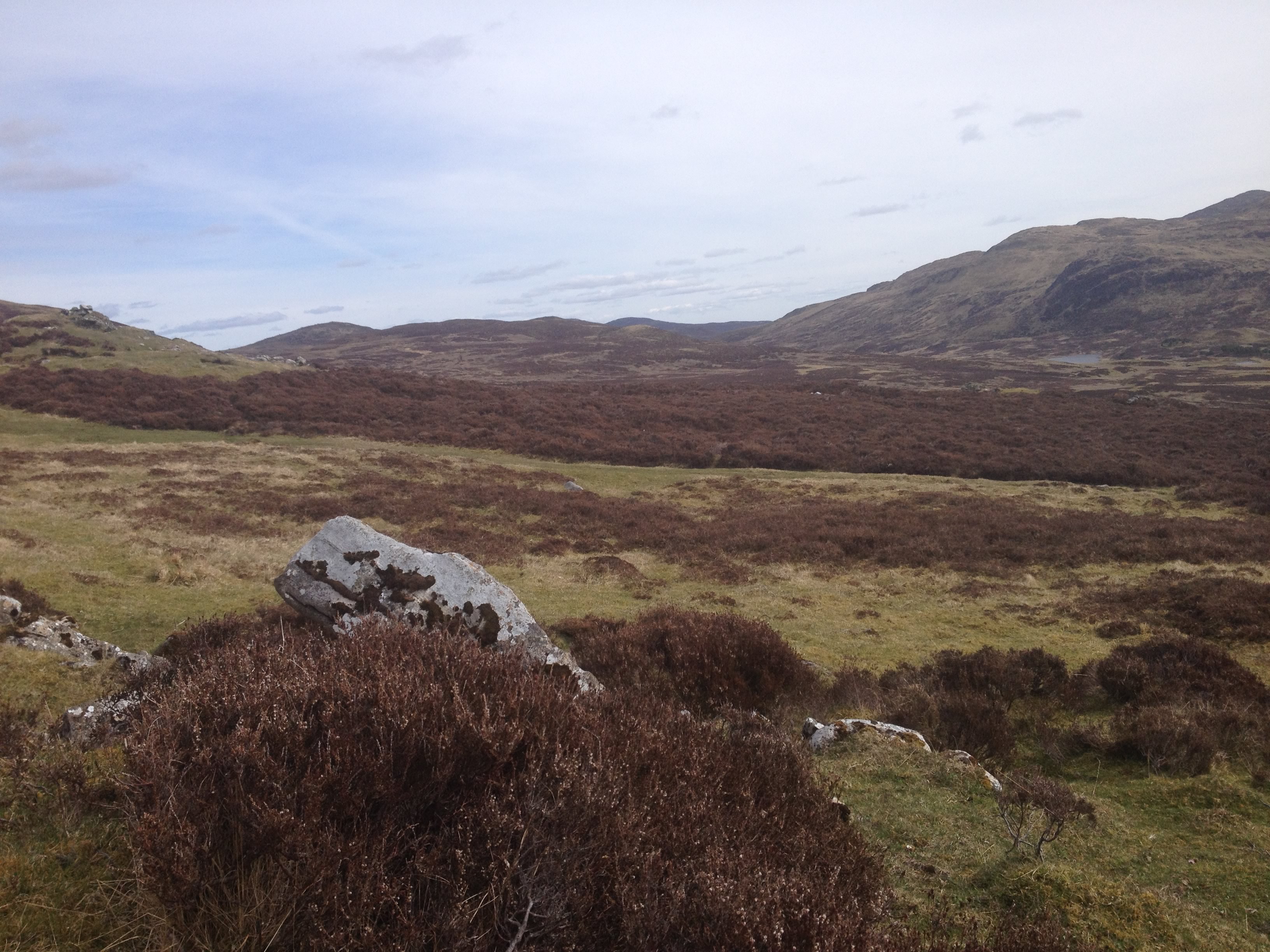 15.37 – More heather
This day we saw a pheasant, many grouse, one mountain hare, one brown hare, dozens of tiny lambs, and one stag.

16.04 – Back at the bikes
By now, we were both looking forward to our pasta dinner. It was a long day, and we still had 1.5 hours to go on the bikes.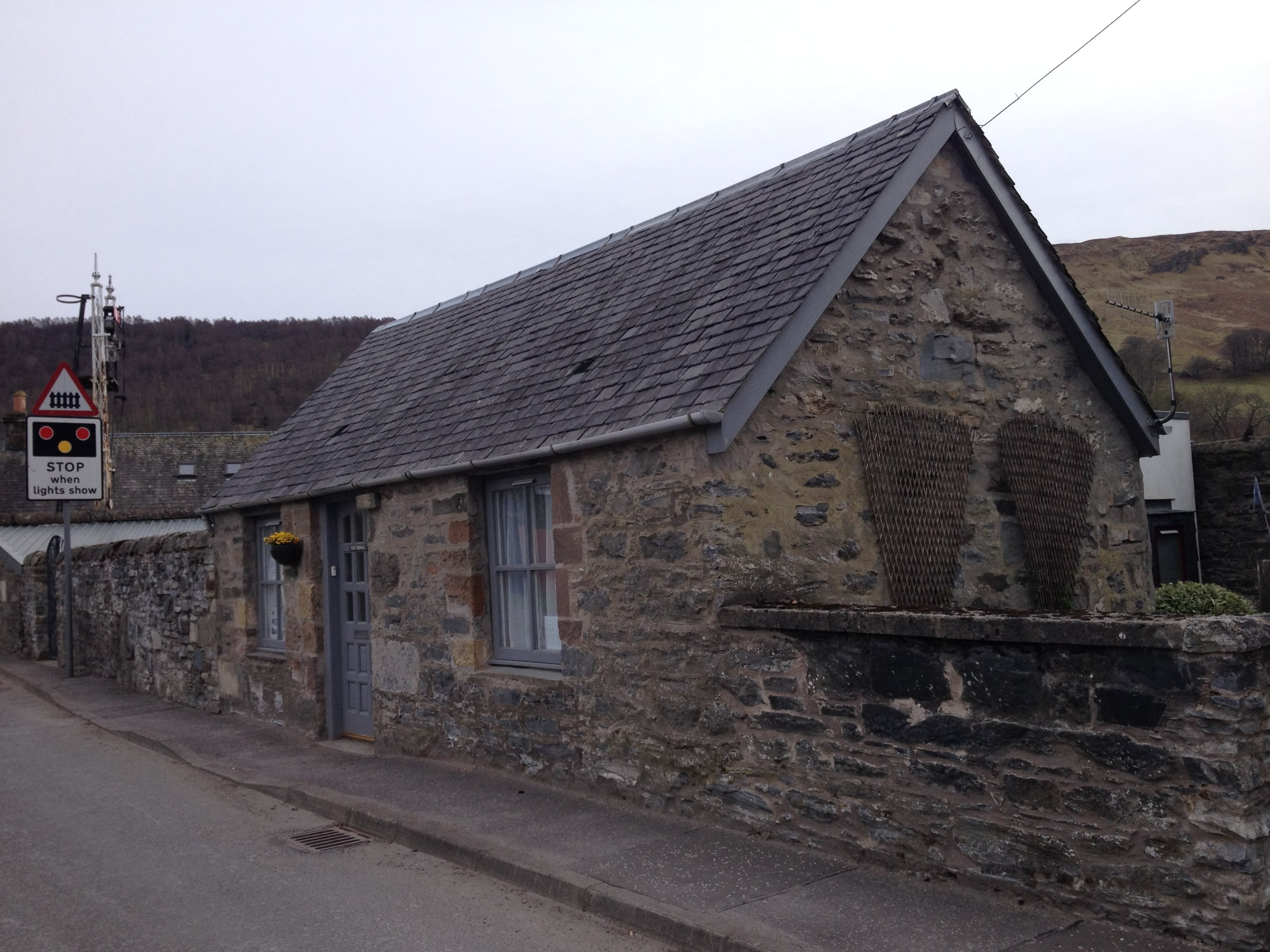 17.53 – Our lovely cottage in Blair Atholl
We got back at 17.40.